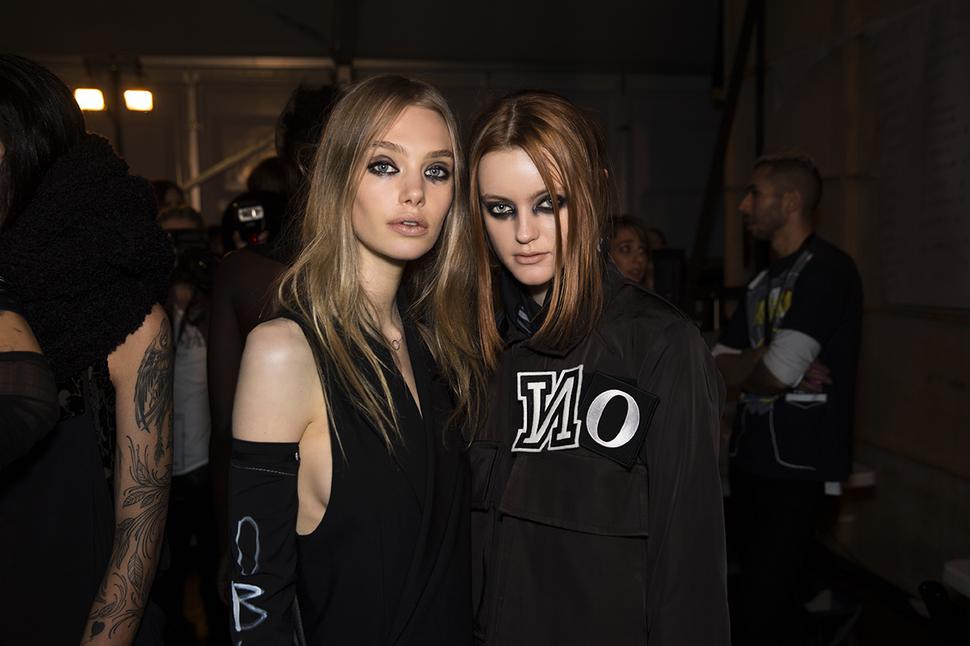 Show Report: Nom*D at NZFW 2015
See how Nom*D's collection at New Zealand Fashion Week played out
Wednesday Aug. 26, 2015
Who: Nom * D
What: The team headed by Margarita Robertson played on it's strong archival history and gothic heritage influenced by its Southern roots in a collection entitled REM. It's the idea of being caught in deep dream like states and that relationship between brain activity and states of slumber that provided the back story to the textural collection. 
Mood: Foreboding but surprisingly romantic. The beauty of a Nom*D show is that it never veers too far from its formula for Noir via Dunedin. It's a successful template for the brand now in its 27th year in business, and despite a market that's since seen plenty of designers distilling and selling that dark 'New Zealand' look, Nom*D do it better.
Where: In the newly set up Tent on site at the Viaduct Events Centre. Showtime 5.30pm. Despite the drab downpour, the outside atmosphere provided the perfect Shakesperean foreboding to the quintessentially dark show.
We liked: The sharp tailored jackets that made up the first few looks, the plaid shirt dresses, the guys in kilts that wouldn't look astray from Malcom McLaren's punk days, the addition of blush pink knitwear that added a romantic spin on an otherwise typically dark collection and the floral burnout prints that provided a new level of bourgeoisie elegance from the brand.
Although stylist Karen-Inderbitzen Waller's touch was missed this year due to being overseas, the team pulled together a well edited show styled accordingly to the brand's directional ethos . The stockings worn over shoes was a familiar touch and one that worked effectively to highlight the layered collection.
The music: We particularly loved. A poetry reading opened the show by Sam Hunt with musical backing from Davivd Kilgour set the tone perfectly.
Beauty: Models in states of slumber with perfectly disheveled bed hair as keyed by Tommy Stayton from Stephen Marr Salon using O&M Original Queenie Hairspray and Surf Bomb Sea Salt Spray. Make-up keyed by Kiekie Stanners for M.A.C Cosmetics highlighted the 'dream or die' reference, focusing primarily around the eyes with slept in black eyeliner and silky skin.
In a word: Dreamy
View more of our insider New Zealand Fashion Week coverage in association with Mercedes-Benz.
Share this: