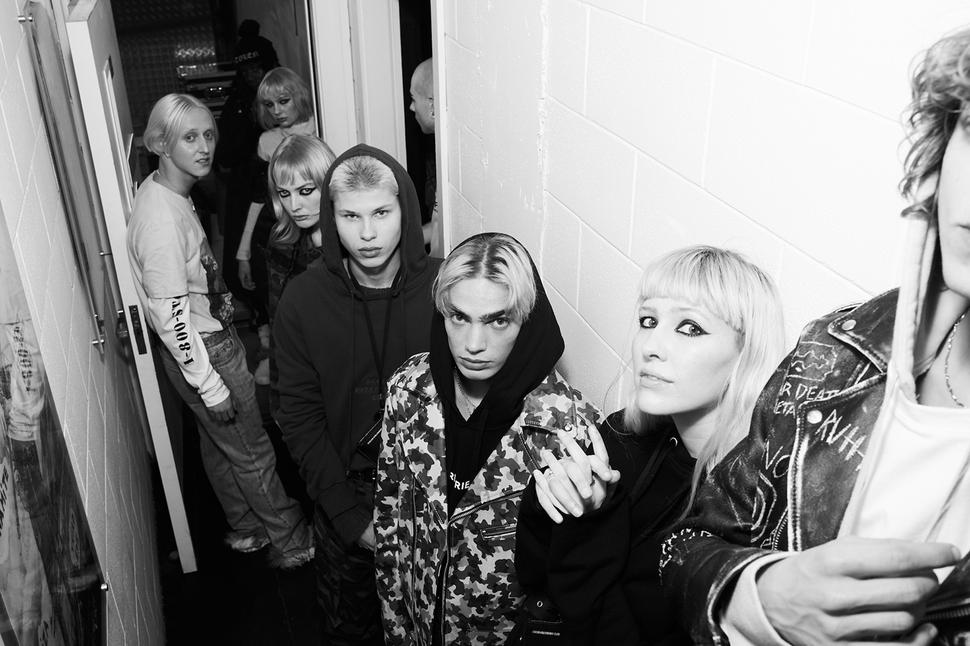 NZ Fashion Week Show Review: Stolen Girlfriends Club
Rosie Herdman reports on what went down at the packed out Stolen show
Thursday Aug. 30, 2018
DESIGNER: Stolen Girlfriends Club.
ATMOSPHERE/SETTING: Shown off-site as per usual, Stolen packed out the Red Bull NZ headquarters on Mackelvie Street. The atmosphere was a fun, party-like anticipation for what was to come.
MUSIC: Suitably grungy tunes by Pikachunes and Bauhaus.
IN A FEW WORDS: Wearable grunge with a streetwear flavour.
Stolen Girlfriends Club shows are often as much about the spectacle as the clothes, but this year the clothes held their own in one of the brand's most cohesive collections in recent times. Skin-tight sequinned bodysuit aside (although, that did look amazing on model Manahou Mackay), the show was styled by Sebastian Hunt in a way that felt fresh and wearable, and still true to the brand's essence.
Stand-out pieces included eighties-silhouetted suiting, a camouflage-print leather jacket on one of the boys, and plenty of the black leather, shearling and denim that Stolen is known and loved for. Extra-long belts and belt-bags cinched in the waists of the womenswear, and hoodies were layered underneath everything from t-shirts to skirts to cardigans.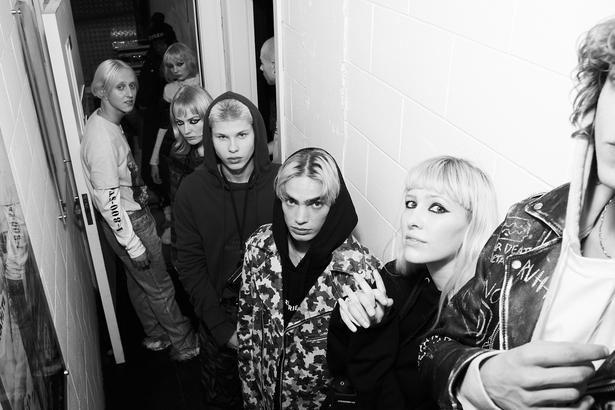 On their feet, the guys wore tongue-in-cheek (we hope) Crocs with black and brown fluff spilling out from inside and 'Stolen' heel straps, while the womenswear looks were completed with pointy-toed, high-heeled leather boots that were much more in keeping with the collection.
The eighties-vibe does seem fitting for Stolen Girlfriends Club — it's a bit more camp and not as self-conscious as nineties grunge. It was also cool to see a relatively diverse spread of models in this year's show, including amputee model Jess Quinn who closed the show looking like a badass and walking on her blade. 
Share this:
More Fashion / NZ Fashion Week 2018