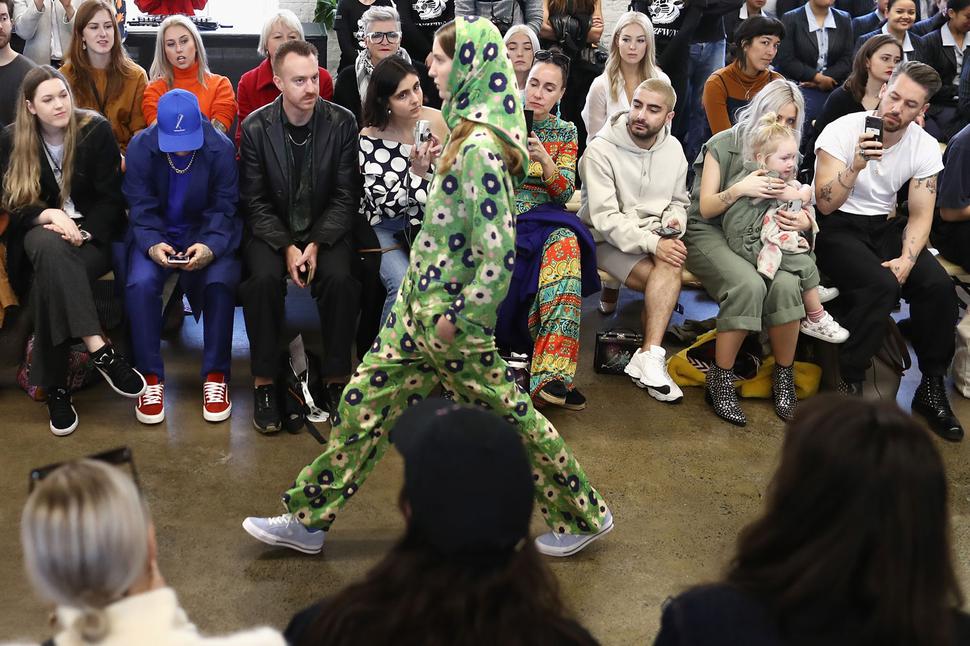 NZ Fashion Week 2018 Show Review: Twenty-Seven Names
From shiver-inducing sounds to skateboards on the runway, here's what went down at the Twenty-Seven Names show
Tuesday Aug. 28, 2018
DESIGNER: Twenty-Seven Names.

NAME OF COLLECTION:  A Cat May Look At A Queen.

ATMOSPHERE/SETTING: Light, bright and breezy at the Showroom22 space down on Beaumont Street. Sitting on benches, it was like being in a school assembly. A grand piano sat at the front of the room. Intriguing.

MUSIC: The stars of the show weren't even part of the main fashion showcase — before it began, Auckland Girls Grammar School choir sang an incredible, shiver-and-tear-inducing harmonised rendition of 'Diamonds' by Rihanna that was truly special. Following this, the models walked (or skated) down the aisles to cool R 'n' B tracks like 'Welcome Back' by Mase and 'You Gotta Be' by Des'ree.
IN A WORD: Uplifting.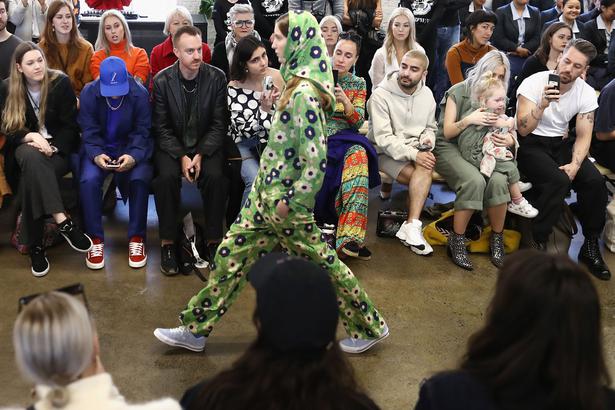 For fairly easy and relaxed clothing, Rachel Easting and Anjali Stewart managed to pump a lot of feeling into this year's show. The stunning performance by the choir set the tone for what was to be a joyful, optimistic showcase — cool, diverse casting met cool styling met cool music in a way that wasn't too cool, it was inclusive without making a point of it.
Some favourite pieces from this year's collection were a perfectly-cut pair of black flares, anything in the slightly-seventies green floral print, and some great coats, of course.
Share this:
More Fashion / NZ Fashion Week 2018