NZ Fashion Week Diaries: Photographer Rebecca Zephyr Thomas
Here's what it's like to be a photographer during the busiest week in New Zealand fashion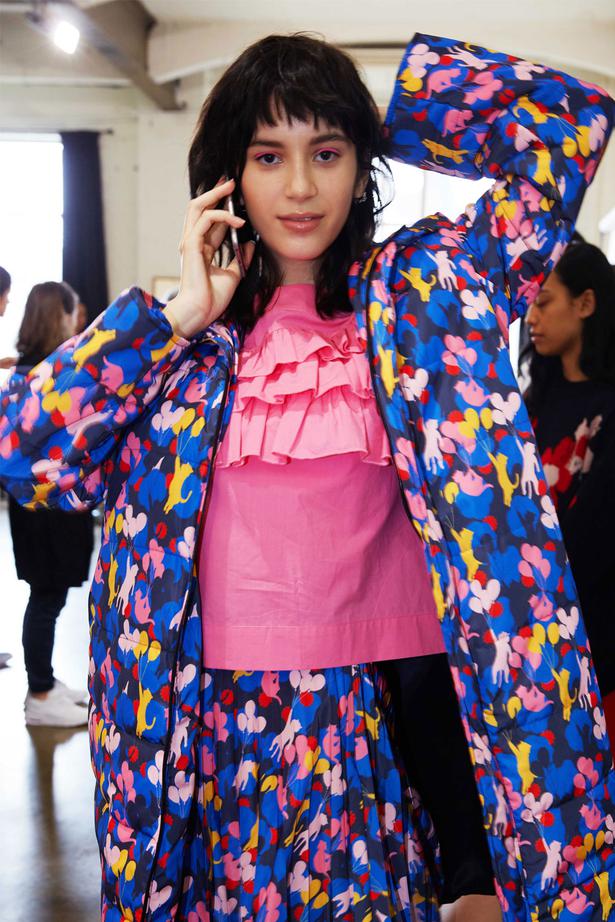 Wednesday Aug. 29, 2018
7:30am: I haven't managed to shake a winter cold so I start the day with black coffee, fruit and a couple of shots of Lypo Spheric Vitamin C — this stuff may not come cheap but it works (this is not a paid promotion but feel free to get in touch Vit C people). I then waste some time looking at David Farrier's Instagram account (@Davidfarrier), which is basically super cute pictures of him holding various animals — today it's a goose. Deffo recommended viewing.
8am: What to wear? As a photographer I have to be pretty practical in my outfit choices. There's a fair bit of walking and carrying surprisingly heavy photographic equipment, so heels are out. I read a story on The Guardian last week about 'matchy - mismatchy' — fashion speak for two of the same patterns that don't match in one outfit. Anyone can do this! I use this idea to jazz up jeans and a t-shirt by pairing a blue leopard Escada t-shirt with a leopard Deadly Ponies scarf. I check that my camera and flash are fully charged, pack up my laptop and call an Uber to the NZME office. In the cab I text Viva's intern Tai about meeting before we head over to Showroom 22 for our first show: Twenty-Seven Names. It's really sunny, yay!
11am: Tai and I walk down to Showroom 22 to take some street style photos. Backstage at the Twenty-Seven Names show we race round taking photos of models, the choir from Auckland Girls' Grammar school and end up sitting next to Jo Knight of Knight collective, who is an old friend from my London days. Tai tries to take a photo of me and Jo but I am tricky to photograph — I need to stay on the other side of the camera! (Not a #humblebrag). The show itself has gorgeous casting, all the cool models are here, and upbeat, colourful outfits styled by Viva's fashion editor Dan Ahwa.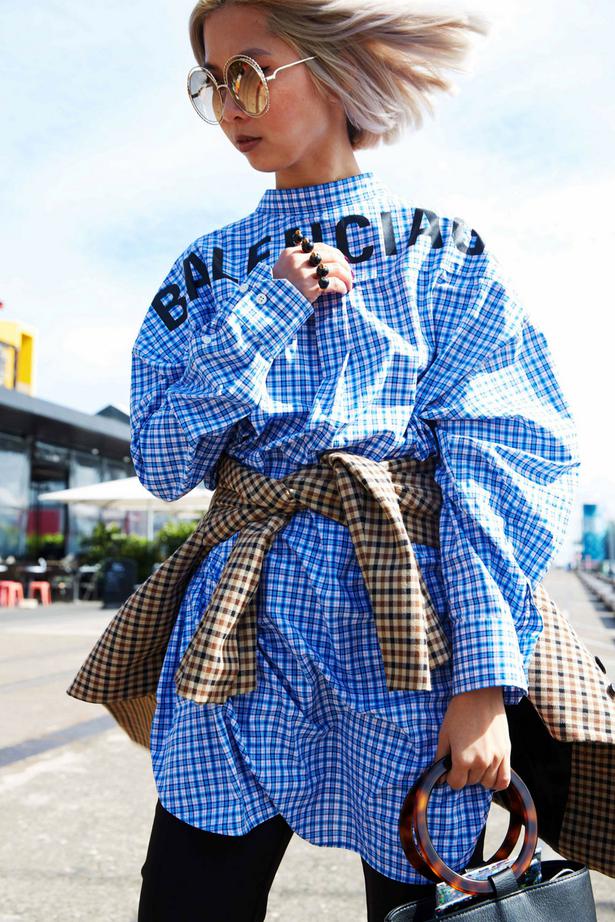 11:45am: Tai and I head down to the Viaduct where we take a couple more street style photographs: fashion blogger Aki of The Sleek Avenue always has an amazing, fashion-forward look and I take some photos with the sparkling harbour in the background.
1pm: It's back to the NZME office to download, edit and name the street style shots from the morning, then put them through Photoshop to bump up the colours and contrast ever so slightly.
2pm: I finish editing the photos from the Rachel Mills and Twenty-Seven Names shows and start thinking about lunch. When in doubt: sushi.
3:30pm: Back to hub of Fashion Week at the Viaduct Event Centre to see who's around for more street style. What people are wearing off the catwalk is almost as important as on it these days. I also nip backstage at the New Gen Couture show to take some more photos. The vibe is luxe, with loads of embroidery and beading and some massive dresses, all worn with slicked-back ballerina-style hair.
5pm: I'm at the NZME office again to download, edit and check up on any appointments for tomorrow.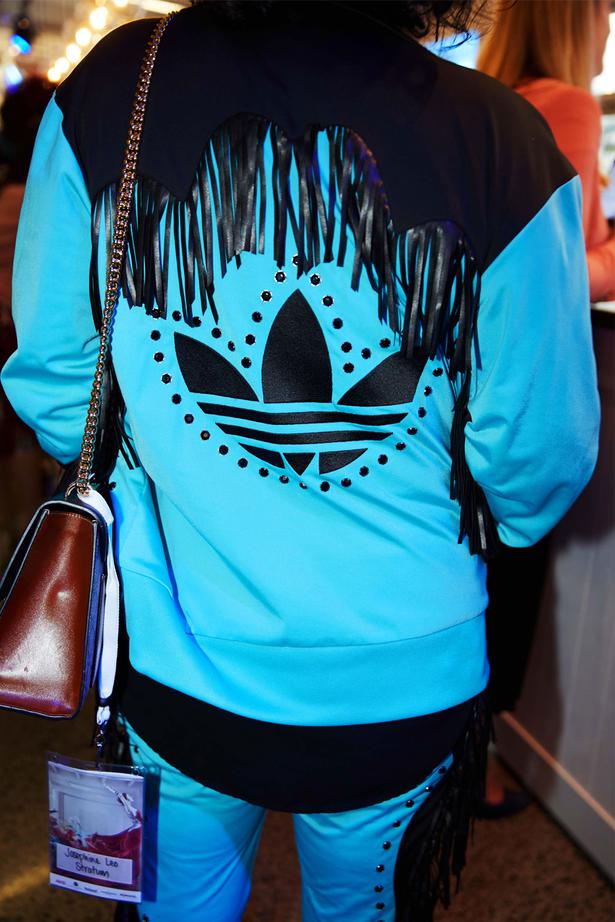 6pm:  I head back to the Viaduct Event Centre for the Hailwood show, where I run into Kylie McKenzie who I recently shot for Viva, rocking her own version of matchy mismatchy leopard. The Hailwood audience is campy and colourful. There's a particularly impressive Adidas X Jeremy Scott tracksuit that is dying to be photographed for Viva's street style. Then I'm backstage where the models are wearing sexy, romantic outfits topped off with wigs that remind me of Natalie Portman in the movie Closer.
7pm: Home time to neck more Vitamin C (rock on) and download the last batch of photos for the day. Fashion week is fun, hard on the feet and full of little unexpected moments that are gold for a photographer. And... usually plenty of opportunities to neck Champers, darling.
Share this:
More Fashion / NZ Fashion Week 2018