NZ Fashion Week's Top Makeup Artists Share The Inspiration Behind Show Looks
Viva beauty writer Ash Cometti asked this year's NZFW artistry teams to spill their backstage secrets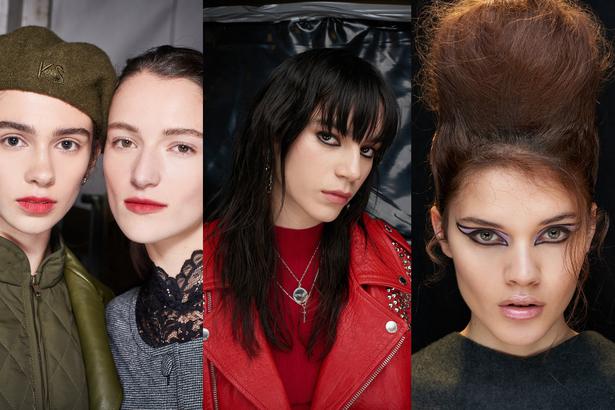 Friday Aug. 30, 2019
As part of the Viva beauty team, I'm always eager to witness the plethora of beauty looks that appear on the runway at NZFW.

But this year's celebrations have been made all the more exciting thanks to the diverse mix of beauty brands who are partnering with the big names in New Zealand Fashion.
No longer is there one brand running the monopoly, rather this year are focusing on doing a handful of shows each and doing them well.
THE SHOWS: Zambesi, Stolen Girlfriend's Club, Kate Sylvester
THE TEAM: M.A.C
THE INSPO:
"What we have seen the last season in backstage beauty is a reinvention of the classics — black liner, rouged lips, sculpting with nude tones and graphic adornment on the eyes with either electric colour or metallics but done with such finesse it feels distinctly fashion. The considered application of a makeup artist, the use of superior product and an absolute unforced attitude is what makes this season's runway beauty trends inherently stylish.
I personally am loving the notion of 'art-deco' on the eyes — it's almost craft-like adornment like feels like jewellery on the eyes — but pumped up to the max! It's such a statement that it has to be crafted well, by the eye of an actual artist. It is the juxtaposition between a super luxurious skin and this graphic effect that gives the impact of jewellery on the face. Whether it is using neon pigments, glitters, crystals or metallic texture to create this.
I am wanting to try evolve this trend backstage at NZFW this year, but of course lead the way as we are the first to celebrate AW20 on the runway. I always try to show the world their first taste of AW20 beauty by creating something revolutionary here." — Kiekie Stanners, M.A.C Senior Artist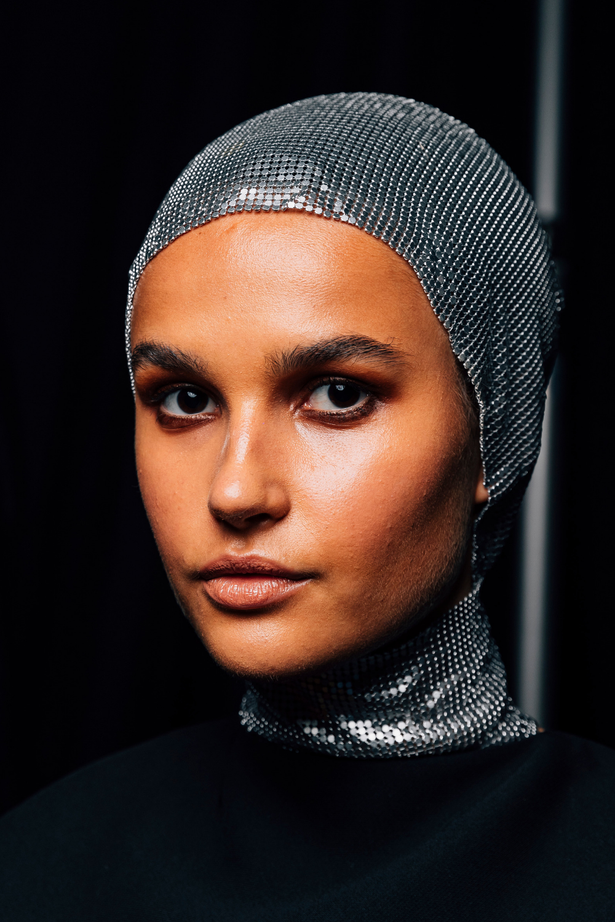 THE SHOW: Paris Georgia
THE TEAM: Bobbi Brown
THE INSPO:
"We used Bobbi Brown Skin Foundation in layers with a soft fluffy brush to achieve that flawless, soft finish skin. We then removed any excess moisture through the hot spots with Bobbi Brown White Retouching powder so their complexions looked naturally dewy, but not greasy. To bring health to the model's cheeks in the subtlest manner we applied Bobbi Brow Pot Rouge where the cheeks would naturally flush. The result was perfected skin with an authentic glow."  — Blair Gamblin, National Education Manager for Bobbi Brown and Jo Malone London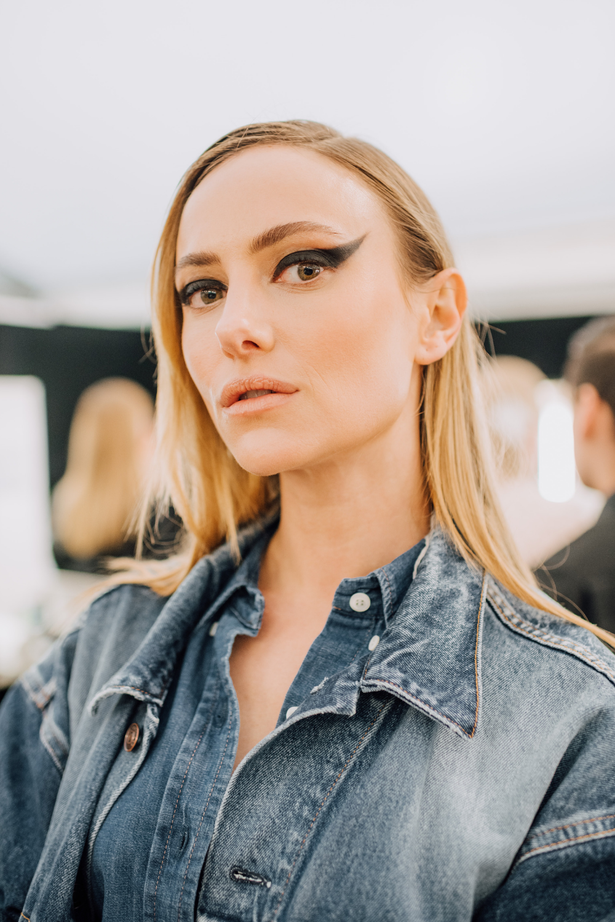 THE SHOW: Kathryn Wilson
THE TEAM: Lancôme
THE INSPO:
"For NZFW, this year's Kathryn Wilson girl is inspired by the forever-chic Carrie Bradshaw. Her skin is glowing and her smile is worth a million bucks! At a glance the makeup looks barely-there, although we're actually applying intricate veils of product to achieve perfection. I wanted to use the iconic Lancôme Teint Idole Foundation. To make the foundation more silky and luminous, we mixed it with Lancôme's Advanced Génifique Serum. It creates the most youthful, luminous and divine skin. The blush and lip colour are reminiscent of a young, 90s Carrie. Subtle nudes and hues of pink, pressed in with the fingertips for a fresh and bouncy skin." –Lochie Stonehouse, Director of Artistry for L'Oreal Luxe (Lancôme, YSL Beaute and Giorgio Armani)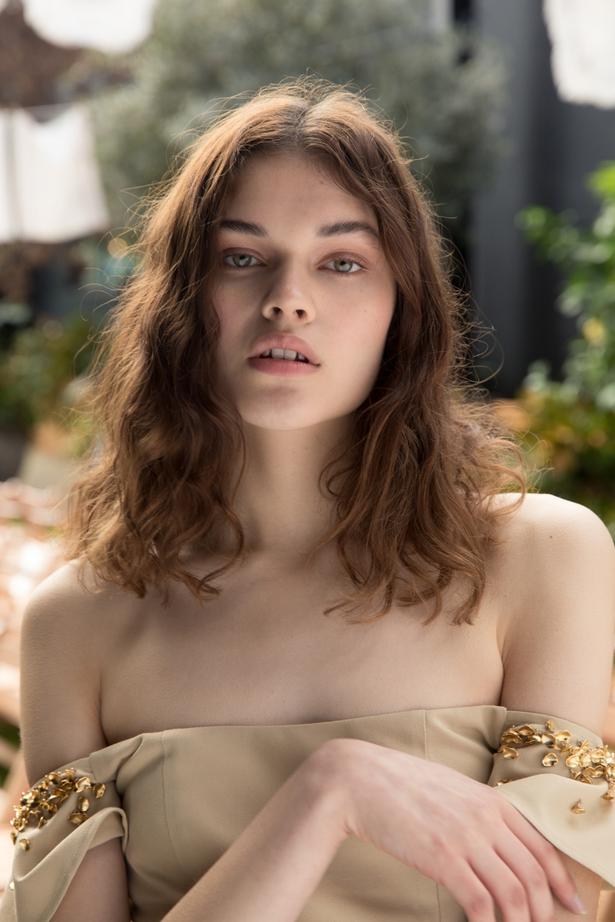 THE SHOW: Hailwood

THE TEAM: Lancôme
THE INSPO:
"The makeup is about the super-model eye. It represents sex-appeal, strength and mature femininity. The smoky shape was created using the new Lancôme Hypnôse Eyeshadow palette 03 Brun Adore. It applies as if it were a cream and blends so beautifully. To create order between the eye and lip, we reached for Lancôme L'Absolu Gloss Rosy Plump. It's a gloss that provides high shine and high-moisture, without the stickiness." — Lochie Stonehouse, Director of Artistry for L'Oreal Luxe (Lancôme, YSL Beaute and Giorgio Armani)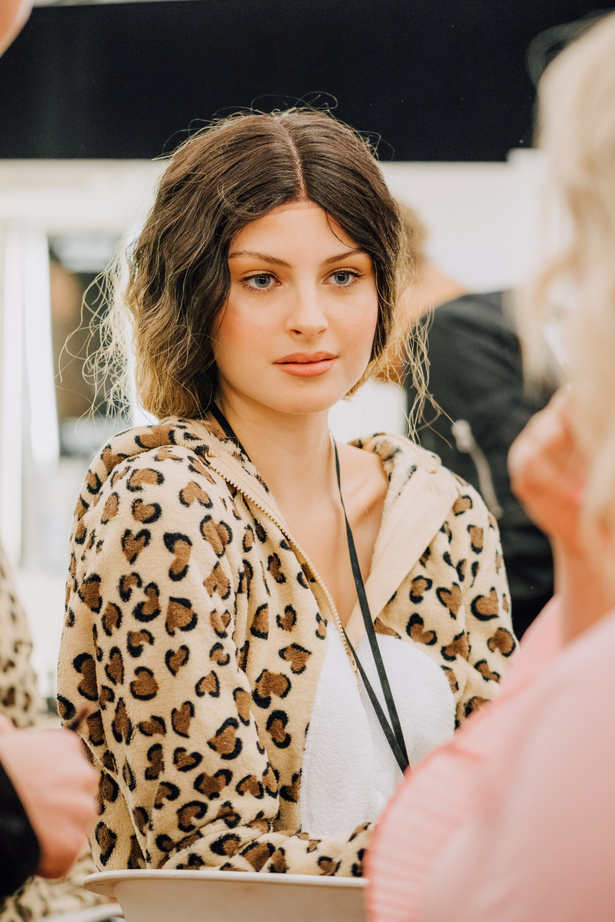 THE SHOW: Maggie Marilyn

THE TEAM: Mecca Brands
THE INSPO:
"The look is pared back, fresh and effortless. The beauty will be minimal with glossy skin and lightly flushed cheeks. A natural satin finish on the eyes and lips. Foundation will be applied sparingly, just enough to even out skin and add glow blended in with natural face oil for sheerness and luminosity. Adding cream blush to the apples of the cheeks and up the cheekbones, blending cream eyeshadow upwards from the lash line. A natural lip colour diffused for no defined lip lines pared with no mascara for a fresh and modern look. The look will be created using a mix of conscious, organic and recyclable makeup brands including Ilia, RMS Beauty, Hourglass and Elis Faas." — Abby Black, Lead Artist Mecca Brands
Share this: