New Zealand Model Jordan Daniels Is On The Cusp Of Great Things
The 20-year-old model reflects on her extraordinary career-launching year with Viva's Rosie Herdman
Thursday Nov. 1, 2018
This year's spring/summer 2019 collections were memorable for a few reasons: Hedi Slimane debuted his first, divisive collection for Celine. Ralph Lauren celebrated 50 years in business. Riccardo Tisci took the reins at Burberry, and a young New Zealand model named Jordan Daniels walked in her first Milan Fashion Week show, a Prada exclusive. A career-launching experience for a new face, Jordan was chosen by Prada to represent them, and only them, at fashion week in Milan.
SEE: Viva Highlights: Paris Fashion Week Spring 2019
The nature of such an exclusive often results in the model garnering extra industry attention, and then going on to be booked in top shows at the other international fashion weeks.
For 20-year-old Jordan this is precisely what happened. The Prada appointment was followed by back-to-back bookings in Paris for some of the biggest names in the industry including McQueen, Valentino, Chloe and Off-White; a star-studded line-up indeed for a first season on the international fashion week circuit.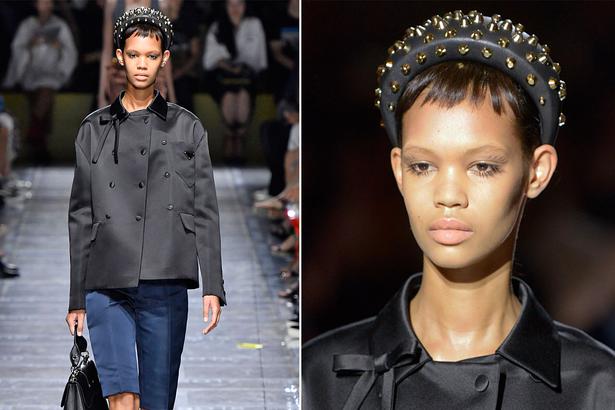 "It was crazy," Jordan says of that first Prada booking, speaking from her new apartment in New York's Financial District overlooking the water. "I didn't know I was exclusive until after the show. I flew in from New York to Milan and went straight to walk for Ashley (Brokaw, casting director for Prada and Miu Miu) and then spent the next two days stressing and refreshing my emails."
Jordan didn't allow herself to get excited about being booked for the show until straight after she walked. "You don't want to get your hopes up until you actually do it and get it over and done with. The energy backstage was amazing — most of the girls were new faces, coming from all different parts of the world. Everyone was so excited, positive and thankful to be there. It was an incredible experience."
READ: The Staying Power Of Top Models Ngahuia Williams & Vinnie Woolston
South African-born Jordan moved with her parents to New Zealand when she was a year old, and grew up in Auckland. She says she was never really interested in modelling, but stumbled into it after being scouted at age 17 and signed to 62 Management, which is still her mother agency.
A brief stint of studying at university to be a social worker was halted after six months when her modelling work became all-consuming, and Jordan moved to Los Angeles. Fast forward 18 months, she was signed to top agency The Society in New York, and from there went straight to fashion week where designers and casting agents were obviously a fan of her look. Vogue and Models.com have spotted her as one to watch, with both outlets touting her as one of the top faces of spring 2019 and Vogue naming her a "true global beauty".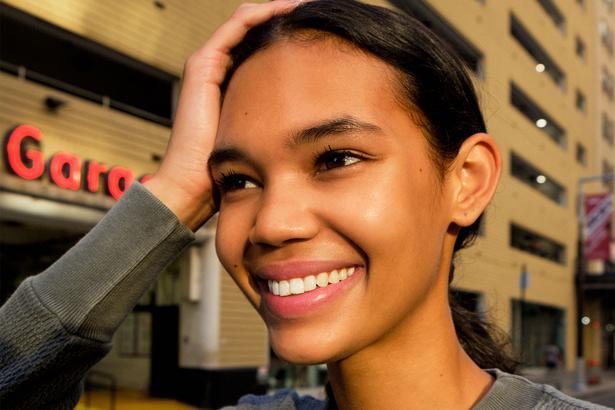 When asked about some of the main differences she has noticed between the industry at home and abroad, Jordan highlights New Zealand as being more advanced when it comes to embracing different cultures in fashion.
"Back home, we use a bigger variety and more diverse models," says Jordan. "Cooler, more street-cast models too. It's because New Zealand is so organic and cool that we do that but they should be doing it overseas as well."
She noticed a lack of diversity in some shows this season but says there are improvements overall, with a few exceptions. "I won't name names, but there were a couple of shows that had three or four models of colour with 57 white models. There are shows that just have a reputation for doing that, so I feel like we are actually really advanced as far as diversity in New Zealand's modelling industry is concerned."
READ: 5 Women Share Their Inspiring Perspectives On Beauty
Apart from being booked by Prada, another stand-out moment for Jordan was walking in the Off-White show, the label by uber-hyped designer Virgil Abloh, and rubbing shoulders backstage with models at the top of their game like Karlie Kloss, fellow New Zealander Georgia Fowler, Bella Hadid, Kendall Jenner and Cindy Crawford's daughter Kaia Gerber.
She cites Sudanese-Australian model Adut Akesh and Italian model Vittoria Ceretti as two models she looks up to in the industry, saying: "Adut is so inspirational, a self-made, incredible person and she's more than just a model. Vittoria is another amazing top model. She's a lovely person and does really well for herself."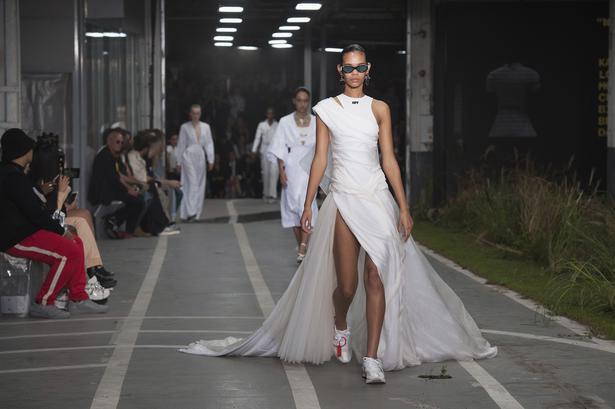 As far as taking care of herself so she doesn't get run-down from her busy schedule, Jordan swears by carrying a "huge, obnoxious water bottle" around at all times, and making sure she gets enough sleep to reenergise herself.
Favourite beauty products include a great eye cream applied twice a day, toner and moisturiser, keeping her skin unadorned and clean between makeup applications on the job. This year, running from casting to casting, Jordan was pleasantly surprised to find food provided, with healthy snacks and beverages, a sign the fashion industry might be starting to make some positive changes.
READ: New Zealand Model Maia Cotton's Beauty Routine
Asked if she's received any particular nuggets of advice so far that have stuck with her, she remembers something that has helped her stay positive in a famously tough industry. "Someone said to me 'life is the longest thing you're ever going to do'. And that really stuck with me. We have so much time to try again. Especially being a model, I had so much anxiety about whether I was going to book something."
It's difficult to improve in the world of modelling, says Jordan, because there's not one particular skill or mannerism associated with modelling — it's about whether or not people book you for the way you look. "It can be really tough on your ego and self-esteem, especially as a young girl trying to figure everything out." Remembering that ultimately there's plenty of time to try again has been helpful for her level of resilience in the industry, she says.
Jordan describes her personal style as "boyish and sporty". Photo / Lukas Chimel

When she's not on the job, Jordan describes her personal style as "boyish and sporty", with a love of sneakers and comfort. Her favourite local designers? "I love Harman Grubisa — I always have," she says. "Stolen Girlfriends Club, Karen Walker — especially for eyewear and jewellery — Kate Sylvester, of course, and Trelise Cooper… there are so many."

For someone who didn't necessarily pursue her current career from the outset, or maybe because of this, Jordan is relaxed about seeing where it takes her. "I feel like there are so many different directions it could go, so I'm going to go with the flow," she says. "I'm kind of bad at that — I like to have a set plan of where I'm going to, and what my next move is going to be. I never expected I could get these kinds of opportunities and I'm so grateful."

READ: Up Close with Kiwi Victoria's Secret Model Georgia Fowler

In the immediate future, Jordan will be living in New York indefinitely, and hopes to walk in New York and London fashion weeks next year — visa issues prevented her from taking part in both this year, but given her success in the European fashion weeks, she's sure to be in high demand. She's looking forward to coming back to New Zealand for summer and having some downtime with her family.

New York is a bit of an adjustment, she says, but it's the right place for her to be right now. "It's definitely different. Now I'm adapting, I think it will be my home. In terms of work and lifestyle, I love it here — it's really a New York minute, everything happens so fast. I have a million homes all over the world — home is definitely where the heart is."
Share this: