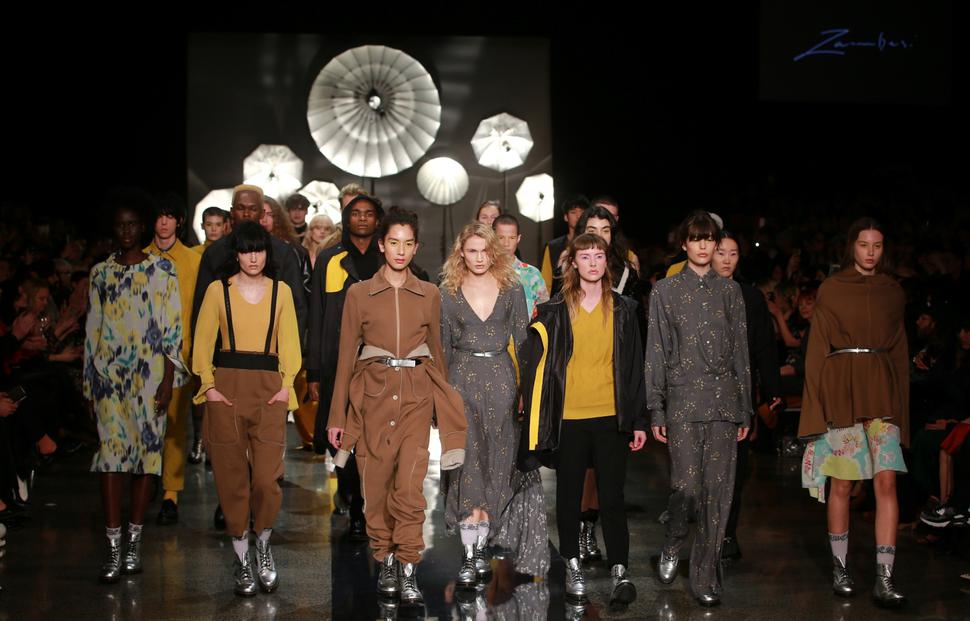 New Zealand Fashion Week 2021 Postponed At Alert Level Four
The fashion event misses a second consecutive year due to Covid restrictions
Tuesday Aug. 17, 2021
Following the announcement of the Government's level 4 lockdown, NZFW has tonight announced the event, due to start on Monday, has been postponed.
The seven-day event — the biggest event on New Zealand's fashion calendar — was due to celebrate its 20th anniversary at the Auckland Town Hall, having been forced to delay the celebration last year due to Covid-19.
Today's press conference with prime minister Jacinda Ardern and director-general of health Ashley Bloomfield has set new restrictions in place, with Auckland and Coromandel in level 4 for seven days due to a fresh community case.
The rest of the country will also enter level 4 at 11.59pm tonight for a period of three days.
NZFW organisers are now rushing to try and find alternative dates and venues.
Dame Pieter Stewart, managing director and founder of NZFW, expressed the immense disappointment of both designers and the teams behind the iconic event.
"The reality is we were always alert to the likelihood of another lockdown," says founder Dame Pieter Stewart, "and are now actively working through the options of hosting this iconic event as soon as possible."
For designers, sponsors, buyers, media, models, makeup artists and more, Fashion Week was shaping up to be one of the best years yet, with a schedule that included a retrospective show looking at 20 years of design in New Zealand through to a series of runway shows from some of newest fashion labels, many of which have launched despite the challenges of the past 18 months.
NZFW has advised ticket holders who would like to request a refund on tickets purchased should contact iTicket directly.
Jacinda Ardern urged New Zealander's to wear a mask and maintain two metres' distance when undertaking these activities.
"The underlining principle for level 4 is to reduce contact between people to a bare minimum with essential contact only."
"That means the simplest thing New Zealanders can do to reduce the spread of virus is to stay at home. Beating Delta means lifting our game."
"I ask New Zealanders to follow the rules to the letter," Ardern said.
The household bubble is back, Ardern said, which is reduced to the people in your immediate household or others that are dependent on it.
Level 4 measures
- People are instructed to stay at home in their bubble other than for essential personal movement
- Safe recreational activity is allowed in your local area
- Travel is severely limited
- All gatherings are cancelled and all public venues are closed
- Businesses are closed except for essential services, such as supermarkets, pharmacies, clinics, petrol stations and lifeline utilities
- Educational facilities are closed
- Rationing of supplies and requisitioning of facilities is possible
- Reprioritisation of healthcare services
*This week's issue of Viva, which comes free in the New Zealand Herald, went to print before the announcement of a nationwide lockdown was made. Our coverage of the past 20 years of Fashion Week in anticipation of the now postponed event still makes for fascinating reading, as we look back at the moments that shaped the wider pace of fashion over the last two decades.
Share this: