Why we love Eugenie
We chat to the designer of one of Auckland's coolest stores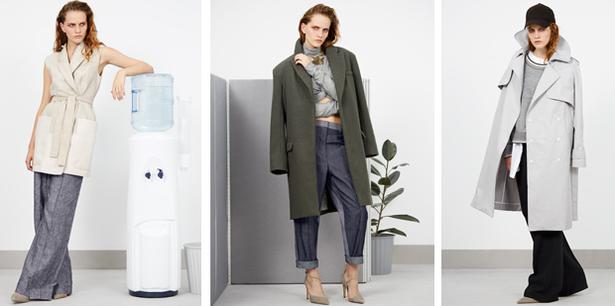 Wednesday Sept. 17, 2014
Step into the elegant space of local label Eugenie, (on Ponsonby's Mackelvie St, around the corner from Workshop and Italian bakery Il Forno), and you'll find a fit-out that takes inspiration from modern industrial facilities, manufacturing plants and space research centres. Eugenie designer Liz Wilson says it's a work in progress that will evolve with the seasons.
The store's current look, designed and developed by Wilson's partner Simon Oosterdijk, of the publication Pie Paper, is a modular system that works like a giant colourful Meccano set, with rolling units displaying her latest collection - Wilson's second, and over a year in the making.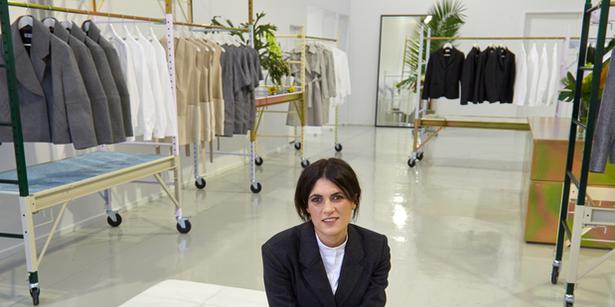 The former design assistant to Karen Walker has deliberately taken her time developing the direction of her own brand; collection two, available from the new store, continues Wilson's modern, thoughtful approach to design.
Workwear is her current fascination, with a focus on trousers, jackets and coats: interesting clothes for grown women who want more from their shopping experience than endless dresses (in fact, there is not one dress in the range).
"The first thing that drew me to the idea of offices was a fantastic office fit-out shoot by Swedish artist Lars Tunbjork. There are unexpected textures and bold minimal compositions in his work that I find really compelling. I also like the idea of workwear for its functional aspects; I created the clothes that I wanted to wear while I work in the shop so it came very naturally."

• Eugenie, 51A Mackelvie St, Ponsonby. Open 10am-6pm, Tuesday-Sunday.
Share this:
More Fashion / The Latest