Label to Know: Ovna Ovich
Fashion student and Viva intern Danielle Clausen showcases the work of young designers to watch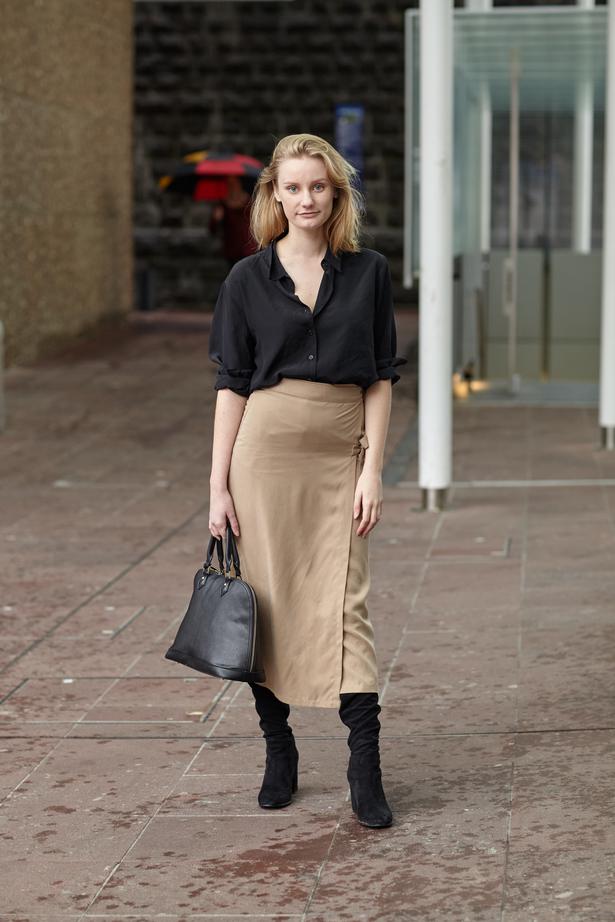 Monday Aug. 24, 2015
Looking over a collection by Ovna Ovich, you can't help but feel a sense of calm. Meeting the designer Marina Davis, you can understand why; she's socially conscious and quietly confident. Her pieces are clean, elegant and, most of all, laid-back.
Having studied performance design at Massey University before going on to Central Saint Martins in London, there is an undercurrent of narrative to Marina's work — whether it be an exploration of imperfection (her latest spring collection is titled A Terrible Mishap), or a wider conversation on conscious consumption. Her fabrics are Gots certified (Global Organic Textile Standard); organic cotton, silk, tencel and flax linen all feature. It's nice to see somebody walking the talk when it comes to sustainability.
Here, I'm wearing a tencel wrap skirt that incorporates a clever double tie detail. The beauty of an Ovna Ovich garment is its longevity, you get a sense of it sitting outside of time, something crucial in an age where consumerism has kicked into overdrive.
Share this: