Partridge Jewellers Launches Bold New Campaign
The jewellery brand's new campaign features inspiring New Zealand women, with photography by Derek Henderson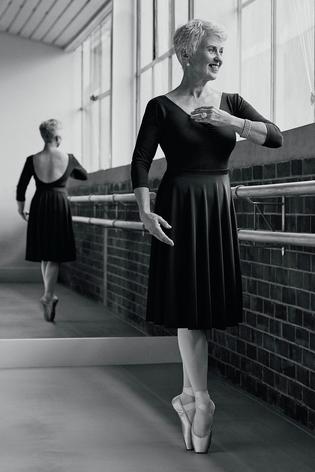 At a time when it's never been more important to challenge women's roles in society, one of New Zealand's most traditional jewellery brands, Partridge Jewellers, is launching a bold new campaign.
'Unchain' features five aspirational New Zealand women who are challenging the roles sometimes imposed on women and inspiring others to do the same.
Jackie Scannell, 61, is one of New Zealand's oldest ballerinas.
After giving up ballet to start a family, she picked it up again as an adult and passed her bar exam when she was 60 years old.
In a discipline obsessed with youth and perfection, Jackie is proving that age is just a number.
The 'Unchain' campaign consists of five stunning portraits shot by photographer Derek Henderson off the back of his shoot for Vogue with New Zealand Prime Minister Jacinda Ardern.
'Unchain' isn't about rejecting tradition, but empowering women to redefine its meaning and to make their own rules.
Here's a behind the scenes clip and interview with Jackie Scannell. 
Share this: