Pasquale Bruni's Luxurious Jewels
Jewellery designer Eugenia Bruni creates pieces from the heart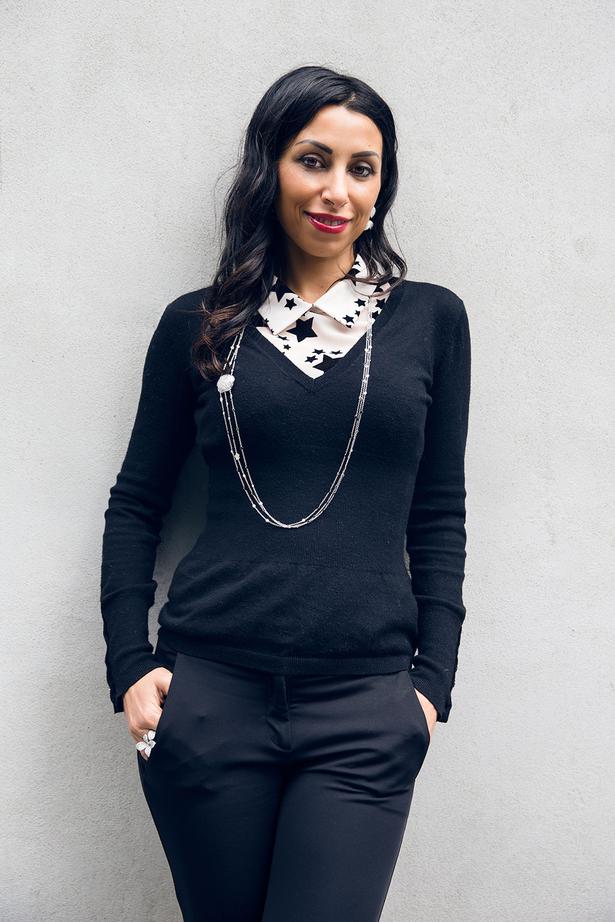 Wednesday Dec. 2, 2015
Eugenia Bruni opens a dark velvet drawstring pouch and pulls out a tiny red ladybird brooch. "This is for good luck," she says in a thick Italian accent, as she pricks me on the hand with the pin before fastening it to the pocket of my jacket. "It has to be gifted."
Jewellery is rather ritualistic for Eugenia, who is the creative director of her family's business, Pasquale Bruni, based in the north Italian town of Valenza.
Her father Pasquale started making jewellery in 1976 under the name Gioielmoda, which was rebranded to Pasquale Bruni nearly 20 years ago.
Eugenia took creative control in 2001 and, with her gemologist brother Daniele, the family has grown the once-modest business into an internationally renowned jewellery house, and a favourite among celebrities.
Having grown up in the factory, Eugenia says it was a natural progression for her to work for the business; she started designing jewellery when she was 13.
"Valenza is a city of gold. It's where our factory and our gold artisans learn how to do jewellery," she says.
"I always loved design, and I learned from my father, who is a creative, and he taught me the importance of the whole process, not just to be a designer. So growing up I watched him, and the people making the jewellery, and so my love and my passion grew from there."
Eugenia is in Auckland for the launch of her latest collection Giardini Segreti, available from Hartfield in Parnell, which is inspired by gardens in Milan.
The characteristic floral motif in the collection is blanketed with pavé diamonds, and has recently been worn by human rights lawyer Amal Clooney and model Alessandra Ambrosio.
Eugenia's collections are often inspired by nature, and she always finds a way to put spirituality into each piece.
"I love yoga. My dream was to teach yoga, and that part of my spirituality, I put into my jewellery. The way I choose the stone, there is always some energy," she says.
"I like that a woman can buy jewellery, and they don't know that behind that there is a really long study of matching the gold with some good energy, yet they can feel it when they wear it."
"I always thought of jewellery as a talisman. This is why we choose something, why we are attracted to something and it is emotional. It is like the stones call us."
Eugenia has also been inspired by her travels, which has in turn helped grow the business to where it now stands.
Before becoming creative director, Eugenia lived in America for three years, where she learned the importance of branding.
"For me, it was important to open my mind to a new culture, especially internationally. America is always forward, they always look forward, and for me it was really good to be in that situation.
"I learned graphics there, and when I came back, we could do everything from the jewellery, to the brochure, to the pamphlet. So we can do the process from the soul, from the heart of the company."
Although diamonds are the obvious rock of choice, Eugenia also experiments with different coloured stones for her collections — such as aquamarine, sapphire, and morganite, which she says is pink like a woman's skin.
"With my collections, I always try and anticipate the desire of a woman.
"Jewellery is something that a woman has to wear forever, and maybe pass to her child. And it is really an emotional thing that you have to put all you have inside."
Especially if you're going to wear it every day, as Eugenia does.
"I feel naked without jewellery."
Share this: