Paulo Melim Andersson is Coming to Dunedin iD
The Swedish fashion designer and professor of fashion is this year's International Guest Judge for the 2017 iD International Emerging Designer Awards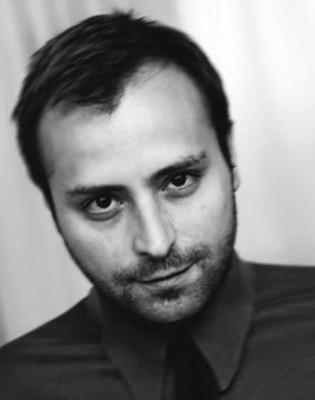 He's responsible for the popular brick-red platform lace up boots that came stomping down the runway for Chloe's Fall 2007 collection (and have since become a cult collector's item), and has designed for Marni and Zadig & Voltaire.
Now, Swedish fashion designer and professor of fashion Paulo Melim Andersson is confirmed as this year's International Guest Judge for the 2017 iD International Emerging Designer Awards, rounding off a panel including Marc Moore of Stolen Girlfriends Club, Australian fashion writer Georgina Safe, Nom*d's Margi Robertson, and head judge Tanya Carlson.
Paulo will also show a retrospective collection at the iD Fashion Shows on March 24 and 25, at the Dunedin Railway Station with garments from throughout his career. Get your tickets now at ticketmaster.co.nz
5 THINGS TO KNOW ABOUT PAULO
1. He is a London Royal College of Art Central St Martin's College of Art and Design alumni.
2. In 1999 he was hired as design director of Marni.
3. In 2007 he replaced Phoebe Philo as the creative head at Chloe.
4. Paulo made a nervous appearance in The September Issue out-takes footage, meeting Anna Wintour and Andre Leon Talley backstage at his spring 2007 show.
5. He is an experienced professor of fashion at the IUAV University of Venice.
Watch: Paulo's Fall 2007 collection for Chloe:
Share this: