Mastering the Perfect Flat Lay
Whatever your taste, the perfect flat lay will help you hone your online persona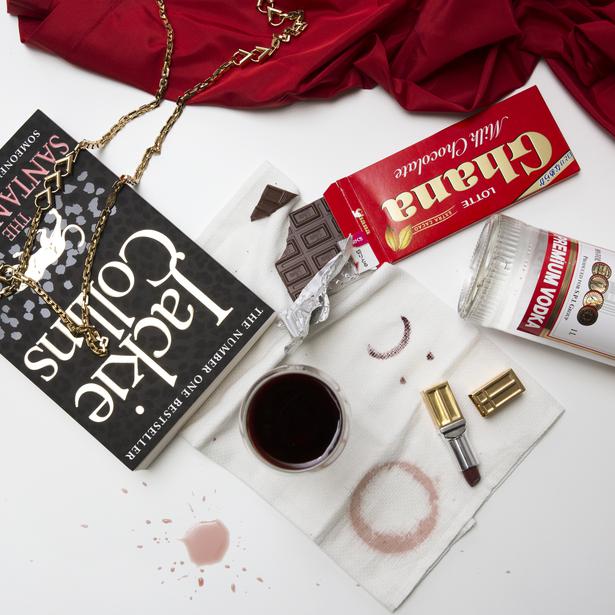 Monday July 6, 2015
No other generation has used the term "curated" with such free abandon as the Millenial set, crafting perfectly formed settings of random objects "curated" for a blog or Instagram. Inane or inspiring, the trend for bird's eye view images of what you're eating or the contents of your handbag has made an impact when it comes to social media and the personas people try to convey through flat lay imagery. #mycuratedlife.
SAD, MAD, BAD (above)
The Santangelos by Jackie Collins. Elizabeth Arden moisturising lipstick in 'Beauty' $49. Louis Vuitton necklace $2080. Lotte Ghana milk chocolate. Stoli Vodka. Isaac + Lulu silk cotton skirt $359.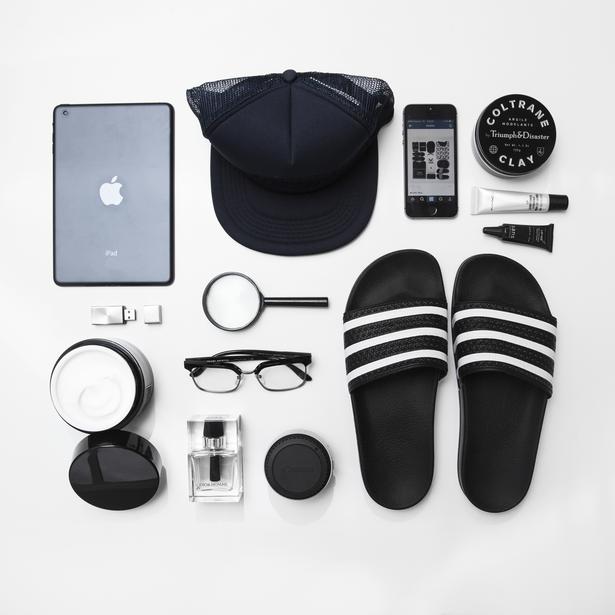 BASIC BRO
Adidas slides $45. Triumph & Disaster Coltrane Clay $49. Dior Homme 50ml cologne, about $107. M.A.C lip conditioner $36. Prada glasses, $619, from Sunglass Hut. Sans [ceuticals] lip aid $24. Zambesi cap (available for pre-order), $36. Ermenegildo Zegna Essenze moisturising balm, $125, from Smith & Caughey's.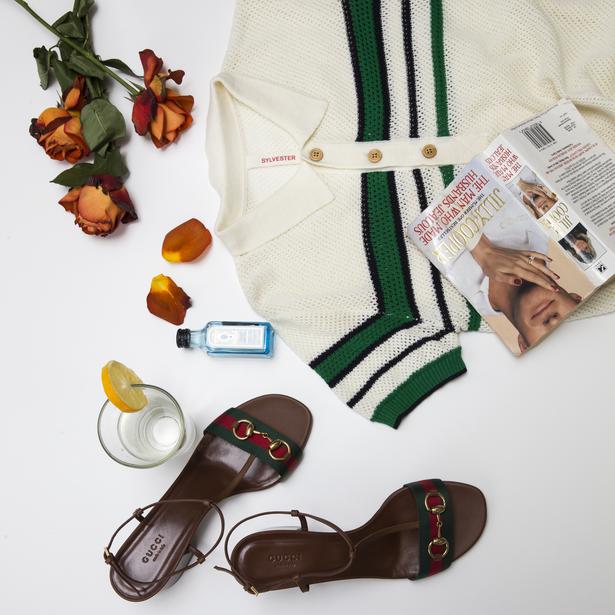 HORSING AROUND
Gucci sandals $710. Sylvester polo shirt $195 (available for pre-order). The Man Who Made Husbands Jealous by Jilly Cooper.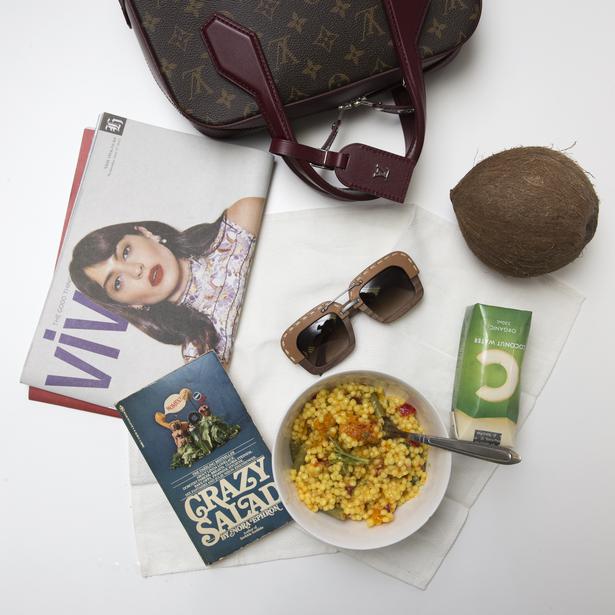 WHAT I ATE TODAY
Prada leather and wood sunglasses, $590, from Sunglass Hut. Louis Vuitton 'Dora' monogram handbag $4650. Small cous cous salad, $6.50, from Revive. C Coconut Water. Crazy Salad: Some Things About Women by Nora Ephron.
STOCKISTS
Adidas, Elizabeth Arden, Louis Vuitton, Gucci, Isaac + Lulu, M.A.C, Prada, Revive, Sans [ceuticals], Sunglass Hut, Smith & Caughey's, Sylvester, Triumph & Disaster, Zambesi.
Photographer: Guy Coombes. Stylist: Dan Ahwa. Styling assistant: Anna Lee.
Share this: