Phyllis Posnick's Showstopping Images
Vogue's Phyllis Posnick turns features about mascara and face cream into social commentary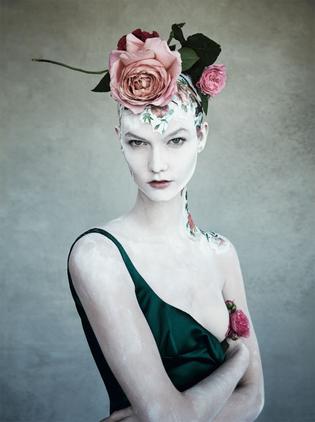 What does a fashion stylist actually do? There is a moment, somewhat stagey, in The Editor's Eye, the 2012 documentary about American Vogue's senior creatives, when the stylists in question, tasked with this quandary, are each lost for words.
Four years on, with time to reflect, and a book of her pictures from American Vogue to publicise, it seems a good opportunity to ask Phyllis Posnick to tackle the question again, especially given the narrative nature of her pictures. "I suppose the Phyllis component part of the picture is the way the woman in it actually looks, and the casting of the model," she begins thoughtfully. "Sometimes the photographer may have the final say on casting but I'll make the initial selection. The hair, the makeup . . . if there are clothes as well, then I select them and they determine the direction of the shoot. If the clothes aren't very good then the pictures aren't good."
There often aren't clothes, because Phyllis is the executive Vogue editor responsible for the arresting images that punctuate the magazine's beauty and health pages. Often charged with illuminating the banal-sounding (a feature about mascaras) or impossible (a story about moisturising creams for extreme temperatures, the challenge being that the creams were all invisible on the skin), Phyllis and her collaborators have invariably mined artistic gold, sans clothes.
They've had to. Whereas her Vogue colleagues might have 10 or 12 magazine pages to tell their story, Posnick generally gets one. It has honed both her technique and her argument, turning her single image into a sensational, occasionally sensationalist visual statement that more often than not constitutes highly glamourised social commentary. Hence the book's title: Stoppers.
READ: Lisa Lovatt-Smith's Life After Vogue
There is the 2008 picture of the model Guinevere Van Seenus wearing grotesquely large wax lips, overseen by a highly sexualised nurse (inspired by the nurses Phyllis had seen in the Marc Jacobs for Louis Vuitton show, which in turn had been inspired by the artist Richard Prince), to accompany a piece on cosmetic surgery that goes wrong.
And a prescient-looking Kristen McMenamy, in 1995, being pushed in what looks like a hi-tech S&M wheelchair by a semi-naked, armour-clad robo-model to demonstrate our growing obsessions with gadget-dominated exercise. Or a headless model in a genuine medieval metal chastity belt alongside a 2002 article on birth control.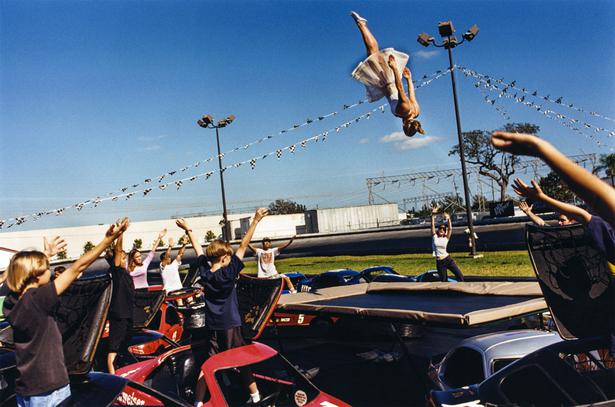 Her collaborators read like a Who's Who of 21st (and 20th) century photography: Steven Klein ("the only photographer I know who can turn a child's inflatable pool toy into a sexual predator," she writes in Stoppers); Helmut Newton ("He'd tell me my ideas were dumb, and then incorporate bits of them into the shoot"); Briton Tim Walker, who will happily turn down a job if it doesn't feel right; Bruce Weber (who asked Phyllis why she had to make everything so difficult); and Irving Penn, with whom she began working in 1987 and who wasn't averse to making things difficult himself.
He once agreed to do a "natural light" story with her, but only if she could find the original Parisian studio where he'd shot a previous "natural light" story decades before. That studio no longer existed, but the Vogue scout found one in the same street, "complete with the same dirty windows and the same light".
Why does she make everything difficult, I ask? She smiles. "I've been accused of being meticulous, maybe that's part of it." Commenting on a Phyllis/Irving picture that co-starred a glossy pair of red lips and a live bee, Hamish Bowles, a fellow Vogue-ette, said "Phyllis would have trawled every apiary in America in the casting of that bee".
Her father was punctiliously punctual at picking her up from school every day. "My mother was neat and always on time. I'm from Austrian stock ... "
READ: Inside British Vogue's 100th Birthday Party
And she enjoys a challenge. One senses that she still regrets choosing to study business at Syracuse University when she was 18, rather than art or fashion. "I did it because I thought it would be easy. It was." It was also her route out of a happy, but circumscribed upbringing in a small town on Long Island. "My parents were very watchful and I wasn't exposed to much, except through books or films. I couldn't wait to get away."
She married the minute she left Syracuse, an art director who gave her her surname (she was born Phyllis Werther). They moved to London for his work and she landed an assistant's role at British Vogue, "a dream job that growing up, I never imagined would come to pass".
I estimate this would have been the very late 60s or early 70s - Phyllis is as economical with dates as she is with biographical details. The internet is no help on this: how she has managed to stay beneath its radar is a near-miracle. Even her clothes are the (fashion editor's) version of anonymous: head-to-toe navy or black, generally from Celine, and, inevitably, almost no visible signs of makeup.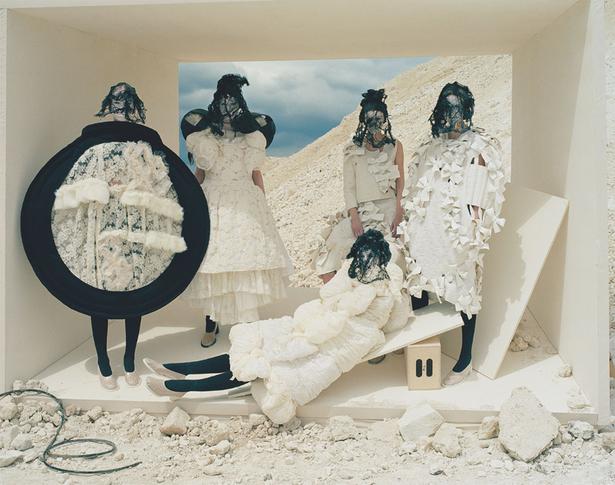 Her pictures are her chosen platform of expression and they are often as subversive and confrontational as Phyllis, in person, is self-effacing. Was she quietly naughty at her strict school? "Not naughty enough," she counters. "But I was and am very curious."
She is still surprised when people accuse her of deliberate provocation and was taken aback when a gallerista described some of her work as grotesque. "To me, they're funny. There's always a sense of playfulness."
I wonder whether the models she casts always feel that playful. There was the duo who spent all day in a tub having buckets of thick dairy cream thrown at them. Another had her eye so prodded by mascara wands that, when she finally opened her lids at the end of the day, the whites of her eyes looked like a constellation of blood streaks. "I always tell everyone exactly what is entailed," Phyllis says.
READ: Must-Watch Fashion Documentaries
"I never want anyone to feel they've been ambushed." She clearly respects the great models. "People sometimes ask me what the model actually does in my pictures, because often they're obscured. We had one model hide her face completely behind a soccer ball for a picture. But her neck was so elegant and the way she tilted her head so coquettish that it brought a lightful touch to an otherwise quite menacing shoot.
"Another model we used to go with a piece about obesity was genuinely large, but Penn picked her from my selection because she was so comfortable naked, and so graceful."
But the commonality of beauty is not her concern. She is not after pretty imagery or universal tropes, but a kind of truth she hopes stands the test of time. What is the power of her pictures, beyond the decorative?
"I think in this era of instant everything, when people get so much information on social media, they're evidence of the importance of studied preparation. When they're good, they get people talking ... and, actually, they look good small, too, when they're reproduced on Instagram." She attributes Irving, to whom Stoppers is dedicated, "with teaching me to see and to think laterally. Everything is questioned."
It sounds exhausting. "Well, occasionally there are sleepless nights if an idea won't come. But I'm not this exacting at home," she says. Or rather, at the two homes she shares with her second husband, the rare book and antiques map dealer Paul Cohen - the "one on Fifth Avenue with extraordinary light, white walls, wood floors, and the one upstate which is more colourful".
Both, she maintains are cosy, relaxing and conducive to her passion of cooking, and if the art in them is slightly unsettling - prints of her Vogue work - that is in the eye of the beholder.
— The Daily Telegraph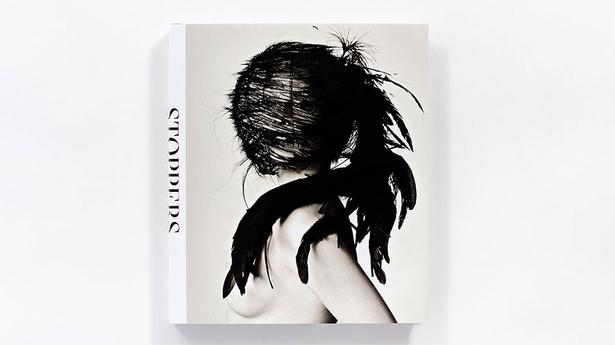 • Stoppers: Photographs from My Life at Vogue by Phyllis Posnick, published by Abrams.
Share this: