Meet Stephen Jones, the Man Behind Pippa Middleton's Wedding Veil
From high fashion to high society, British milliner Stephen Jones is in demand — even making Pippa Middleton's wedding veil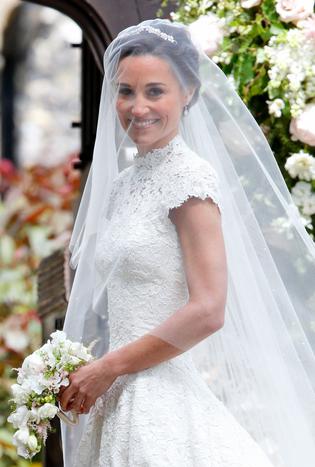 "It's the most powerful fashion accessory, because it's the most visible," says Stephen Jones, speaking on his favourite topic — hats. And he has a point. Pippa Middleton turned to Jones for the ultimate accessory: her bridal veil. The floor-length, feather-light tulle cast Pippa into ethereal soft focus, making for timeless, beautiful wedding photos — and front-page news.
The elegant, understated veil was an inspired choice. But given Jones has also created catwalk hats for Giles Deacon — Pippa Middleton's dress designer — it was perhaps natural for the two to pair up again.
Nearly-royal wedding dressing aside, this month marks two milestones that add up to a centenary for Britain's hatter of choice: 40 years of millinery and Jones's 60th birthday this week, to be marked with a gala dinner (and bottomless Perrier-Jouet, no doubt) at London foodie favourite Bistrotheque.
READ: Pippa Middleton Wears NZ Designer to Royal Christening
"People ask me, was I making hats when I was 5," reflects Jones, "but no, I wasn't at all. I was, in a funny way, quite a late starter. I didn't know what I wanted to do. But now I can't believe I'm still making hats, and I still get as nervous as hell. When I take a hat out of the box for Maria Grazia, I'm shaking, because I don't know if she's going to like it."
Maria Grazia is, of course, Maria Grazia Chiuri, designer, who unveiled her first Dior Cruise collection in Los Angeles just a few days before we speak. Jones was on hand to "do" the hats, which is why I find him in Joshua Tree national park — 30C, no humidity — drinking a cup of coffee.
At least, that's the scene he describes to me over the phone. We can safely assume Chiuri did like the hats, since every single look in the collection was worn with one — black and cream riffs on Georgia O'Keefe's signature parson hat, layered over Western kerchiefs and decorated with paleolithic sketches of bison that mirrored those on the dresses, jackets and skirts.
As well as Dior, Jones has made hats for models on the catwalks of Louis Vuitton, Marc Jacobs and Comme des Garcons. It's a far cry from his early days designing hats for friends to wear to the Blitz club in Covent Garden (which spawned the New Romantic movement) while training at Central Saint Martin's. "They were quite small, because they had to be practical — if you can't dance in it, there's not much point."
A tailoring internship at Mayfair couture house Lachasse furthered his studies, but his interest soon strayed to the brand's hat workroom next door. "After the first day I knew that was it, really. I was totally fascinated, not only by the hats but by the people making them."
But aside from his very fashion-y fashion credentials Jones has managed to also win great loyalty from society types: women who map out "the season" in hat boxes — now, of course, including the Middleton family.
READ: Millinery Trends You Need to Know About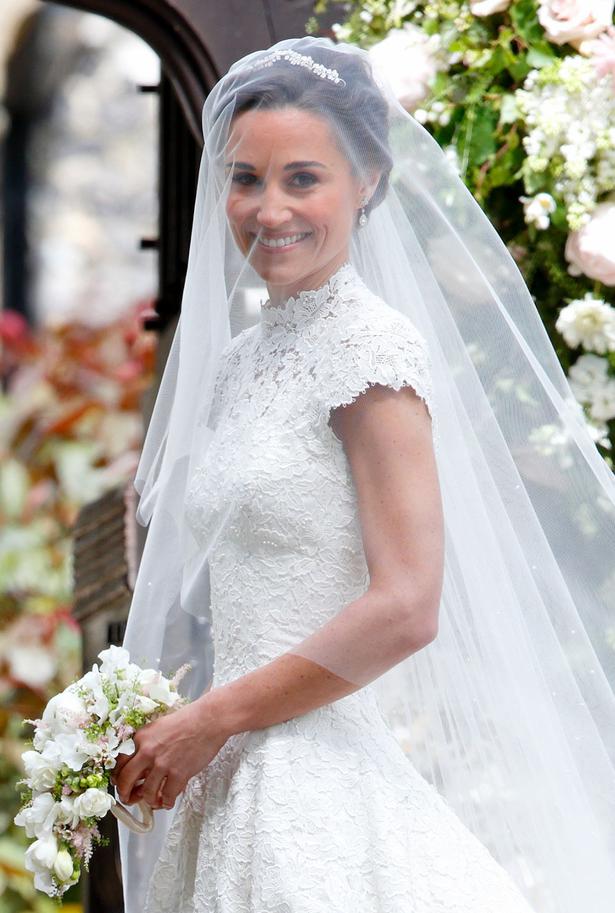 "Actually, if you break the rules all the time, that's quite dull. Sometimes it's more interesting to follow the rules. That's why dressing for Ascot, or a wedding, or a formal occasion which might include a hat, is quite good fun," Jones says, to explain how his millinery has become a go-to for British royalty.
"When I made hats for the Princess of Wales, that was extraordinary. Going to St James's Palace — that was mad and crazy. I remember feeling, 'Oh my God, I can retire now' — and that was 1983!" he laughs.
He describes the Duchess of Cambridge as "a great hat wearer. She's always appropriate for whatever she's doing. So yes, she does wear a baseball cap to see Harry playing rugby or something, but she'll wear a little red hat with a maple leaf on it for the royal visit to Canada. And she'll wear a tiara in the evening, when it's called for, which I think everybody should be doing — real or fake!"
READ: Hatmaker Lindsay Kennett's Star Quality
Are hats still markers of class, I ask. "In a funny way, yes. If you're a working mum, you can put a hat on and think, yes, I'm lady of the manor. Certainly they give a certain attitude of decorum sometimes, but then ask Lady Gaga about that, or Beyonce, and they'd say no, I'm channelling fashion, or a look, or an attitude. To say it doesn't exist would be wrong, but it's just one of those small elements in hat-wearing."
Jones says his head is constantly full of future hat designs. "Hats for walking the dog in, hats for having morning coffee in, hats for having lunch in and hats for an afternoon at a gallery, hats for the evening," he pauses. "A hat for having sex in — why not?"
He's serious. At least, I think he is. Because Jones is of the view you can't go wrong in a hat. "If a woman walks into a room wearing a great hat, I'm instantly fascinated by her. And if it's one of my hats?" He laughs. "Oh, even better."
— The Daily Telegraph
Share this: