Hailey Gates on the Politics of Fashion
States of Undress presenter Hailey Gates travels the world exploring the global fashion industry and the issues it faces
Thursday Aug. 24, 2017
Hailey Gates is the definition of cool in 2017. She has modelled for Miu Miu and Maryam Nassir Zadeh. She once worked at literary magazine The Paris Review, and now stars in the reboot of Twin Peaks.
At the Met Gala honouring Rei Kawakubo in May, she wore a big straw hat by Jacquemus, one of the designer's proteges. And her Instagram posts range from calling out the NRA to sharing films fundraising for Planned Parenthood.
The New York-based presenter, model, writer and actress with the signature waist-length braid is currently known for hosting Viceland series States of Undress, exploring fashion and beauty through a global, intellectual and personal lens.
In the first season she visited fashion weeks in Pakistan, Russia, Palestine and China, asserting herself as a refreshingly honest, charming and intelligent fashion voice — showcasing the power that clothing can have, even in places of conflict or upheaval.
The show returns on September 6, with season two broadening her scope beyond fashion weeks, and turning her gimlet eye on her own country.
Episode one, titled Packing Heat in Heels and filmed after Trump's win, looks at the rise of conceal-carry fashion — and conservatism — in the US. (Following the recent Neo-Nazi marches in Charlottesville, she wrote on Instagram: "Considering a States of Undress special on the polo shirt, the uniform of the Fourth Reich".)
One of the most compelling episodes sees Hailey visit France to explore the burkini ban. She joins a burkini-clad interview subject at the beach where the pair draw stares and comments.
"There wasn't a lot of fashion programming that wasn't centred around the idea of schadenfreude or judgment; there isn't a lot of fashion programming in general," explains Hailey of the deliberately clever approach to the series — a refreshing antidote to the often frivolous or mocking fashion stereotype.
"What people tend to forget is that when you talk about fashion, so often you are talking about the territory of women's bodies, and it doesn't really get more political than that."
• States of Undress, Viceland, Wednesdays from September 6 at 7.30pm.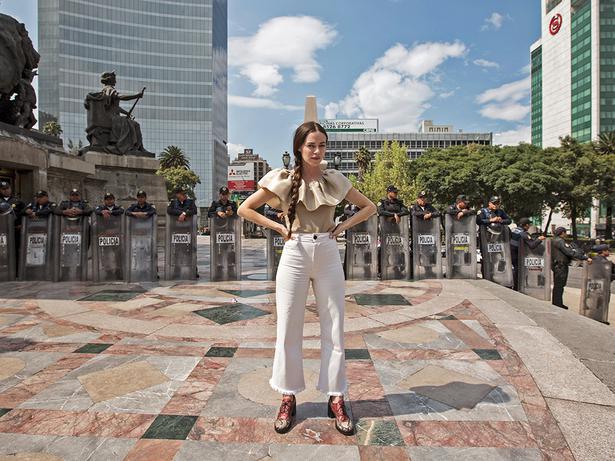 What was your relationship with fashion like before the series — and how does that compare to now?
Complicated and now fraught. Haha.
Throughout the series, you're attending fashion weeks and shows as well as talking to everyday people. Which was more insightful?
Because fashion weeks are inherently elitist we are often lucky enough to penetrate the upper crust of these various societies. Fashion is not a leveller, it is a divider. One of my favourite things about the show is being able to explore those extremities. I find them equally insightful and I find they inform each other.
READ: Lucy Zee on Personal Style
Have you stayed in touch with any of the people you met while filming season one?
I have become close friends with Christina Ganim, the lingerie entrepreneur from the Palestine episode. Actually, we had a screening in New York last week and she attended with her mother. It was so great to have her here.
You were detained in the Congo, experienced airstrikes in Gaza and met a hard-line Islamic cleric. Did anything in the first season put you off filming a second?
Strangely no, but I will say there was something that I feel we took for granted when we travelled last year and that was having a president who was a diplomat and one that was relatively well liked abroad. The risk of becoming collateral got very real in the last couple of months of shooting this season.
What was your approach for season two — where did you want to take the series next?
I wanted to focus on smaller niche events in order to have a more intimate journey with the subjects. I think this season feels slightly more political. The world got more intense and we respond with our own intensity.
What lessons did you take on board from season one, when approaching the second?
I got a "She-Pee" finally so I could stand and pee on the side of the road.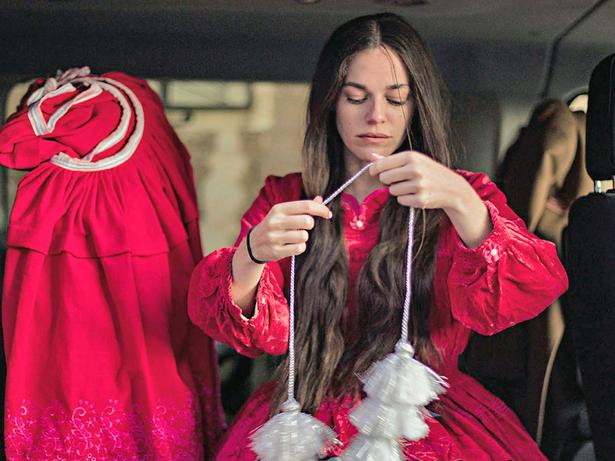 What was your favourite episode to film for season two, and why?
Hard to say. In some ways the France episode was an interesting challenge, because France is not necessarily a country we would visit on this show. It was just so clear to all of us that this piece needed to be made, that in a country which is arguably the birthplace of fashion the government was putting limits on what women can and cannot wear.
In the end, is there a difference between your father forcing you to wear a hijab and a white male politician telling you that you cannot wear one?
I loved the scene in the very first episode of States of Undress, season one, where you're figuring out what to wear to Karachi Fashion Week, balancing being respectful but also yourself. When travelling for the show, how do you settle on what to pack and wear?
I have to strike a very fine balance of first wearing something that respects the culture of the country, and wearing something "cool" enough so the audience feels they can trust me, but not something too "cool" that it gets in the way of me doing my job. I make mistakes, of course.
But I like to look like myself, I think it catches people off guard a bit and makes them more at ease that I am not a shiny person in a sleeveless dress and TV makeup. I have strange teeth, long hair and most of my time on the road I look like shit, and for some reason it also helps me to feel less aware of the cameras.
What does 'personal style' mean to you?
Hmmm … I guess achieving some congruency with your inner being and your outer persona. A tall order we all are forced to struggle with.
Tell me about being part of Maryam Nassir Zadeh's brilliant show at NYFW last year?
Maryam came to me and said she wanted to do her first ever show, and she wanted to explore the Iranian tradition of breaking things. I can't really think of two things I love more than MNZ and breaking things, so you can imagine I was a very willing participant. People were very surprised.
You featured in the new series of Twin Peaks — how does it feel to be a David Lynch muse?
I still don't understand how it happened.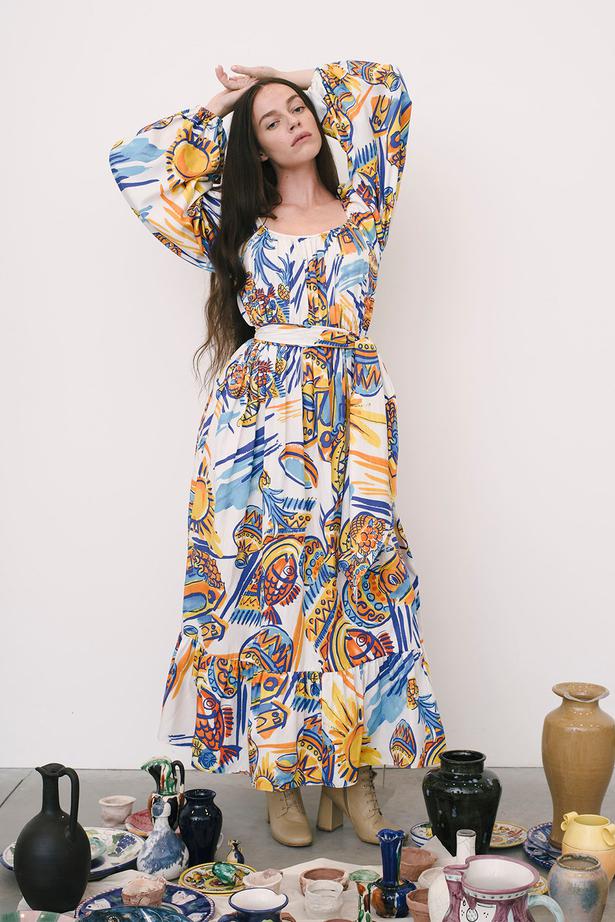 From a fashion point of view, who do you admire? And in journalism?
There wasn't really much to compare this with, though I did re-watch some episodes of House of Style and it holds up!
For the past couple of years I have been really blown away by Rukmini Callimachi who is on the terror beat at the New York Times.
She has a very intuitive way of making difficult people feel comfortable with her and she seems to have figured out the ways in which being a woman can be an advantage, not a burden in getting a story, (something my team and I also strive to do). I think she is brilliant and has a particular tenderness that one doesn't really see in terror reporters.
You did your first US episode for season two. Why did you decide to stay close to home? What did you learn from that?
We felt that it was important after spending so much time abroad to come home and examine difficult parts of our own country. After the election there was a slew of "liberal think-pieces" where "coastal elite" journalists would strap-on their boots and go out into the Rust Belt to figure out who "these people" are.
The aim of this episode was not to solve the gun debate but to talk about fear. What are people afraid of? And I think what we came to find was that the fear that these gun-wielding women had really stemmed from a fear that most women have: men overpowering them. They just choose to deal with their fear in a slightly more drastic way.
Share this: