Prince Philip, the Dapper Duke
A hardy perennial on best-dressed lists, Prince Philip has been one of Britain's great sartorial ambassadors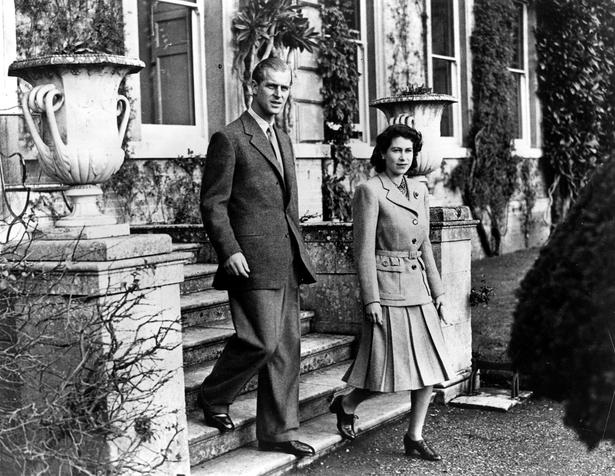 Monday May 8, 2017
Of the myriad images of Prince Philip that have flooded the media since the announcement last week that he would be stepping down from public duty, there's one that stands out: the Duke of Edinburgh in relaxed mode, sipping a beer at a polo match in 1961. Hair slicked back, lean and polished, he wears an easy checked cotton shirt, riding breeches and tortoiseshell sunglasses.
The full effect is worthy of a Tom Ford campaign. Because just as Her Majesty has always struck that fine balance between stateliness and showiness, so too has the Duke. Not for nothing did GQ magazine place him 12th on its annual Best Dressed list last year.
"Prince Philip has been a regular on the list since we started it, so I suppose you could call him a hardy perennial," says the magazine's editor-in-chief and chairman of London Fashion Week Men's, Dylan Jones. "In that sense he is the quintessential best-dressed man, someone for whom tradition and heritage are all-important. Britain needs great ambassadors and he's one of our best. And those suits!"
READ: The Fashion Secrets Behind Netflix Show The Crown
Prince Philip has been a regular on Savile Row since his early courtship of Princess Elizabeth, and patronises the more steadfastly traditional tailoring institutions such as Gieves & Hawkes, Kent, Haste & Lachter and Turnbull & Asser. He favours classic, handsome suiting; single-breasted jackets, smart coats and a focus on restraint and refinement, all exceptionally cut.
Of course, it helps that he's of a frame that carries a suit with panache, says Dean Gomilsek-Cole, head of design at Turnbull & Asser, the outfitter responsible for some of the Duke's most elegant white-tie attire. "He's tall, slim and with a great physique. What I find interesting about his style is that, alongside his formal tailoring, there's another side of him that's an outdoorsy, Action Man sort; we've seen shots of him sailing, playing polo. In each, he looks collected and immaculate."
It's testament to the Duke's allegiance to the military that he continues to opt for ceremonial dress. His cavalry red Irish Guards tunic, glistening with medals, offers a suitably decorative display alongside the Queen's most exuberant dresses; it's a sartorial double act that has served them well over the years.
READ: How Princess Diana Became Fashion Royalty
"Through his clothes he's shown he's the ultimate wingman, but can take the centre stage when required," says Gomilsek-Cole. "He's about understated elegance. That's the true meaning of classic British style. It is a confident man who can stand next to JFK at the White House in the Sixties and hold his own, style-wise; the Duke did it with aplomb."
Even in retirement, we predict he'll forgo the comfortable slippers and cosy cardigans in favour of a wardrobe that befits one of Britain's most understated sartorial leaders.
- The Sunday Telegraph
Share this: