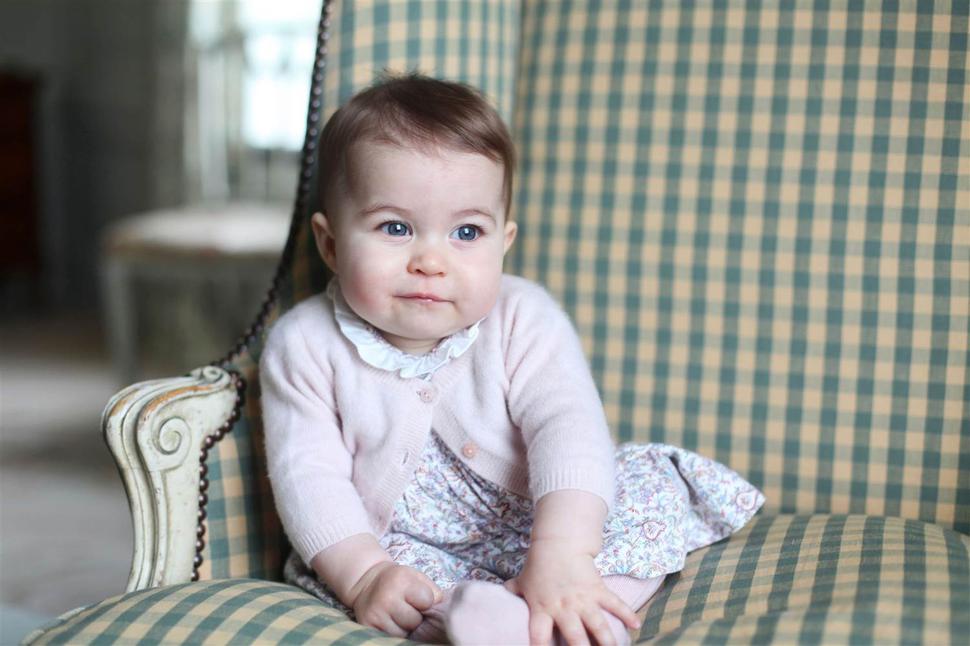 Why Princess Charlotte's Dress Isn't Flying off Shelves
A tiny Spanish boutique is missing out on the Princess effect because it has run out of material
Friday Dec. 4, 2015
Dozens of designers have benefited from the Kate effect, the George effect and even the Charlotte effect as garments fly off their shelves after being worn by the Duchess of Cambridge or her children.
But the dress worn by Princess Charlotte on front pages the world over this week appears to have bypassed this phenomenon, leaving experts stumped.
Now the mystery has been solved. For the owner of the tiny boutique behind the around $47 floral frock has run out of the material, leaving her missing out on a potential cash bonanza.
The dress the Princess wore for the first official pictures since her christening was made by a Spanish boutique brand called M&H.
Its owner, Margarita Pato Cid, has been inundated with requests to her website for copies of the dress after it was identified by Hello! magazine. But, to her obvious frustration, she is out of stock and her supplier has stopped making the fabric.
READ: How to Dress Like a Princess
"I only have 10 metres of that cloth left," she told The Daily Telegraph. "I have had inquiries from as far afield as America, but the material will do for 22 dresses at most, and I can't get any more because the factory that makes it in Valencia has moved on to material for summer 2016 and next winter.
"We are completely overwhelmed by the demand and I don't know how we are going to meet it."
Ms Pato Cid, 62, has five shops in Spain, including two in Madrid. Princess Charlotte's dress is thought to have been bought in the Valladolid branch in the north of the country by Princess Charlotte's nanny, Maria Borrallo, who is from nearby Palencia.
Ms Pato Cid said: "I am so excited. We are a small company and I choose the material, design the clothes, I do everything. For me, seeing the Princess wearing one of my dresses is like winning the lottery, a huge prize. I am so happy."
Stock has suddenly become a huge problem for M&H, a company used to having no more than a dozen items of each design in each store at any one time. Ms Pato Cid said she makes two garments in each size for each shop.
READ: How Kate Middleton Got Her French Style
She said the first 22 people who inquired about the Princess Charlotte dress, which was handmade, will receive their made-to-order garments. She is now trying to source more of the material she used for the dress, and has been in contact with her supplier, but so far without success.
"On our website people can see other dresses which are just as beautiful," she said. "I am just a mother who started a little company, but now maybe we are going to open a sixth store in London. "A lot of people are saying we should open in London but rents are so high, I think it is a crazy idea."
She added: "I would like to send something for George though, a little suit with shorts."
Her sister, Regina Pato Cid, works in the Valladolid store where it is thought Ms Borrallo or her mother bought the dress. She said it was "probable" the nanny had bought the item in her shop, but could not be sure.On the day Princess Charlotte was born she was carried out of hospital by her mother wearing a knitted bonnet bought by Ms Borrallo in San Sebastian.
— The Daily Telegraph·
Share this: