Printed T-shirts to Shop for Spring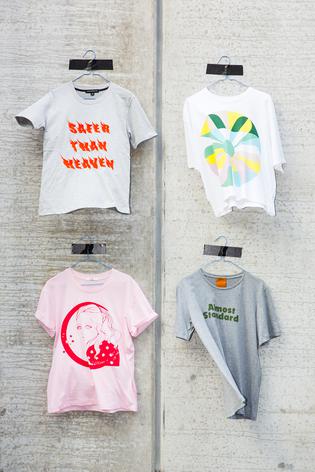 Whether it's a smart quip or pop-art print, wear your heart on your sleeve with spring's medley of printed T-shirts on offer.
From political to purely playful, slogan tees are showing no sign of slowing down. Although, internationally, big name fashion houses such as Christian Dior have been questioned for the legitimacy of their cause after their 'We Should All Be Feminists' printed T-shirt received mixed reactions from global press.
Our advice? Unless it's a cause or charity that you genuinely believe in, actively support and can hold a conversation about, perhaps, steer clear.
Take the playful road instead and opt for a print that reflects your mood, motto or maybe just makes you feel a little bit cooler.

Share this: