The Queen's Flawless Style
As the Queen turns 90, look back at how she created such a perfect royal look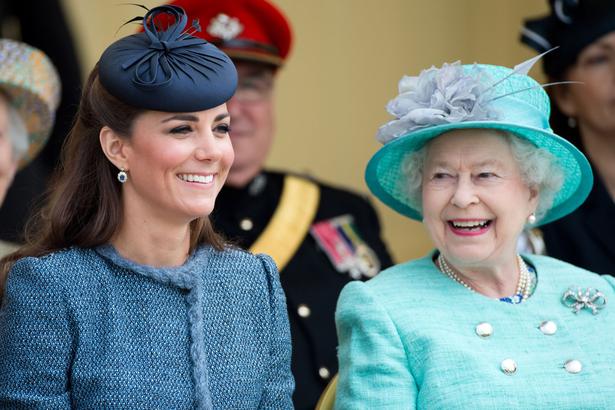 Thursday April 21, 2016
There are few individuals in the modern age who have come up with a sartorial signature that is world-renowned and instantly recognisable. Jacqueline Kennedy and Margaret Thatcher managed it to some degree. But no one has done it with more success than HRH Queen Elizabeth II, a woman who has forged her own indelible identity and created the defining style of modern monarchy. Despite turning 90 on April 21, the longest reigning British sovereign continues to be the blueprint, the gold standard, the measure of what it is to be and look like a queen.
She may have made this appear easy, but it can't have been. Dress has changed somewhat since her coronation in 1953. Imagine if she'd received a full, future-proof style briefing back then. "Your Majesty, we need to create a look for you that will not simply define you as the figurehead of this nation for the next century, but remain magisterial, relevant and age appropriate through 12 prime ministers, the TV age, the Swinging Sixties, glam rock, punk rock, Sloane Rangers, Charles and Diana, boom and bust, the digital age and a televised stunt involving Daniel Craig. Initial thoughts?"
"Well, it sounds like one shall be requiring a stout pair of shoes," might have been her stoic response.
READ: How Kate Middleton Avoided More Diana Comparisons
Queen Elizabeth II began her monarchy with a strong sense of duty and the influence of her father. Following the abdication of Edward VIII, King George VI wished to distance his monarchy and his family from the haute couture flamboyance of Wallis Simpson. The Queen has never attempted to be a fashion-plate. As the designer Karl Lagerfeld, a confirmed royalist, has observed: "She is never ridiculous; she is flawless. For this job, in our day, she is perfect." For her wedding to Philip Mountbatten in 1947, the Queen famously saved her ration cards to pay for her dress. To this day she remains thrifty - her shoes and bags are sent back for repair time and again.
She has always been a working queen and her clothes reflect that. "Her whole wardrobe is based on practicality," Stewart Parvin, the British designer who has created many of her outfits over the past decade, has said.
She has created and adapted her own uniform. The combination of a block-coloured coat and dress, the black patent shoes (incidentally, each pair of the Queen's new shoes must be "walked in" by a member of the Palace staff with the same size 4 feet to ensure her utmost comfort), the matching bag, hat and gloves, are so synonymous with her that even if the Queen were not wearing the outfit, it would be recognisably hers.
She is not afraid to stand out from the crowd. Indeed, she views it as essential - "I have to be seen to be believed," she has said.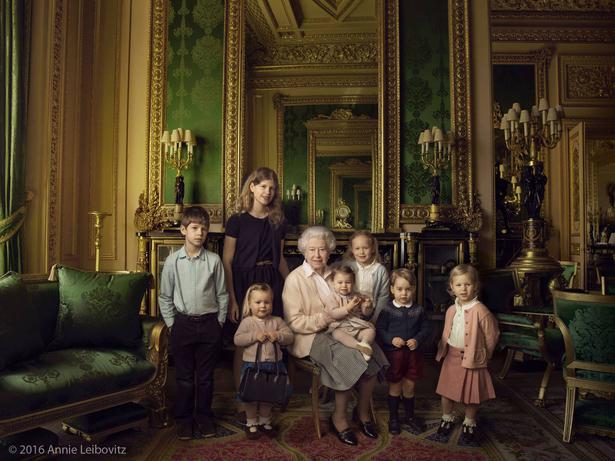 Since 2012, when British Vogue tracked the spectrum of colour the Queen wore over the course of a year (29 per cent blue, 10 per cent pink, 13 per cent floral), there has been a surge of interest in this aspect of her wardrobe. If anything the clothes have become brighter as she has got older, setting a stylish example of how to age with both elegance and brio.
She has worked with only a few different couturiers, including Norman Hartnell, her mother's favourite, and, from the Fifties, the Savile Row tailor Hardy Amies. "I do not dress the Queen," Amies once said. "The Queen dresses herself. We supply her with her clothes - there is a difference."
READ: Dissecting Kate Middleton's Diplomatic Wardrobe
Her style has changed only slightly in reaction to the different decades, becoming softer in the Seventies with the help of the designer Ian Thomas and in the Eighties - when her children and their spouses dominated the front pages - perhaps more conservative. Most recently the dressmaker and milliner Angela Kelly has served as her personal assistant and senior dresser, and with designs from Parvin, has created some bold signature pieces, especially during the Diamond Jubilee.
With her recurring sartorial motifs - the headscarf, the brogues, the pleated skirts, the frame handbags and the dress coats - being frequently referred to in high-fashion collections, the Queen has created an image that will endure. That she did this over one of the most fast-moving centuries ever is a remarkable achievement.
The Queen's Wardobepedia:
Her heel height is always a practical 5.7cm, and e

ach of her black patent "work shoes" has an added insole for comfort.

She never takes her coat off in public.

Her dress hems fall below her knee and are weighted to avoid any Marilyn moments.

The Queen has only been photographed in public wearing trousers once - it was during the royal tour of Canada in 1970, when young royal dressmaker Ian Thomas made her a matt-silk trouser suit, in a bid to modernise her look.

She owns more than 200 Launer bags - her preferred styles are the Royale and the black patent Traviata (23cm x 20cm x 10cm). The bag has a longer handle to ease the process of handshaking.

Her silk scarves must be Hermes - she has an extensive collection of the square versions.

15cm is the Queen's preferred length of gloves. Since 1947, glove maker Cornelia James Ltd has provided Her Majesty with dozens of pairs a year.

1333 diamonds feature on the Queen's favourite jewellery. She's worn the ornate State Diadem - which was made in 1820 for George IV's coronation - for every state opening of Parliament since 1952.

Hats must never be so wide-brimmed they obscure her face. Rachel Trevor-Morgan is her favourite milliner.

She has a matching umbrella for every outfit.The Queen uses transparent umbrellas from the British company Fulton, with a trim that is colour co-ordinated to her outfit.
- The Daily Telegraph
Share this: