See Rachel Mills' Latest Collection
Rachel Mills' collection for next season is full of plush fabrics and dramatic silhouettes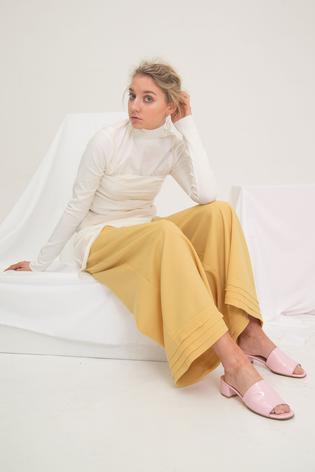 New Zealand designer Rachel Mills is looking to the opulence of the 80s for her next collection, which is debuting at an off-schedule New Zealand Fashion Week installation today.
Wavey, to be released in autumn/winter 2017, includes wide-leg pants, puffy sleeves and plush fabrics such as velvet, silk dupion and wool blends.
"My absolute favourite piece is the bumper coat, which is a long-line coat available in banana-coloured wool crepe and a pepper wool suiting. It's got a clean neckline with a tie at the waist and bias cut flange details on the outside of the sleeve," says Rachel.
The installation, which is being held at the Sapphire Room in Ponsonby Central, will see guests walking among models to draw close attention to the details of the garments. It will also be a first look at the brand's new RM Essentials range, which includes non-seasonal wardrobe staples such as simple slip dresses and ribbed turtlenecks for layering. The models will also be wearing Rachel's new range of sterling silver earrings, which can be worn individually or linked together.
Mills launched her first collection earlier this year, and says running her own business has not been without its challenges.
"Everything has been a learning curve. There were so many things that didn't cross my mind when starting out.
"Working as a one woman band definitely has its trying moments, but I am lucky enough to be surrounded by an amazing group of family and friends who offer support whenever and wherever they can."
Rachel Mills is stocked at Black Box Boutique in Auckland and The Service Depot in Wellington, and the designer hopes the next couple of years will see more international growth.
Visit rachelmills.co.nz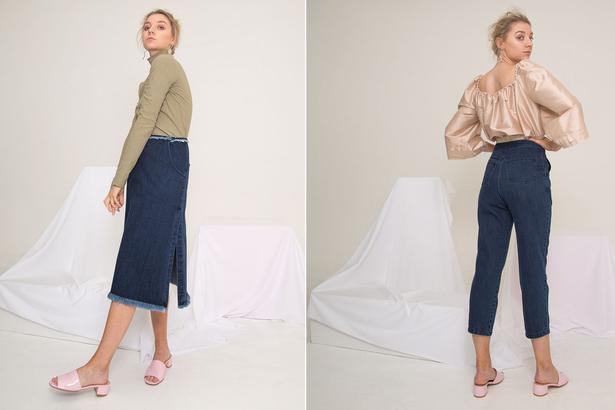 Share this: