Label to Know: Rachel Mills
Fashion student and Viva intern Danielle Clausen showcases the work of young designers to watch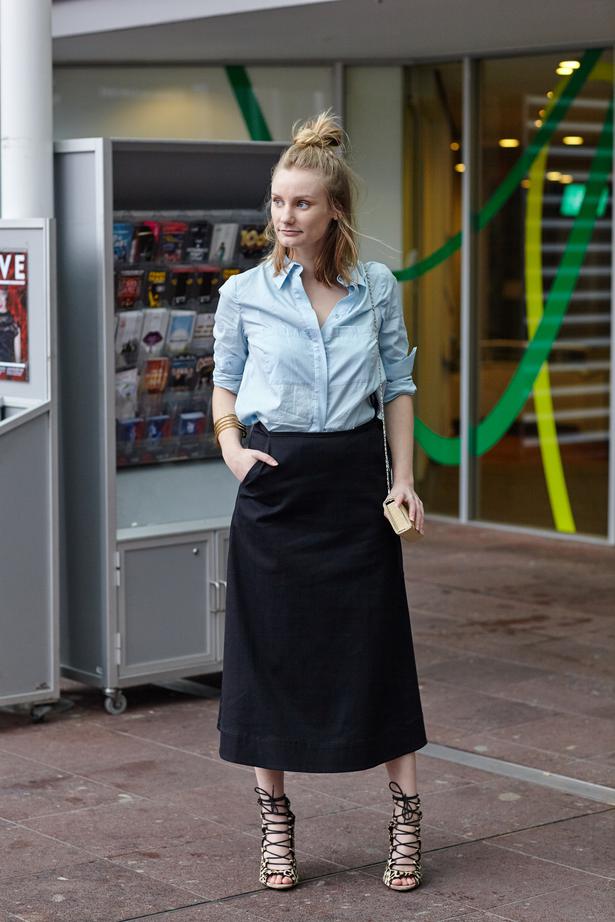 Friday Aug. 28, 2015
If you're after something crisp and bold, Rachel Mills is the brand for you. The AUT graduate and patternmaker by trade certainly has an eye for detail.
Here I'm wearing her powder blue shirt and black A-line midi skirt. Seemingly simple garments, but Rachel's refined and feminine touch is present the minute that you put them on. Her clothes, crafted predominantly out of cotton and silk, never skimp on pockets and include closures far beyond a zip.
The starting point for her debut AW16 collection was the physical and ritualistic qualities of the Kimono. Rachel has adapted these qualities for the modern girl, encouraging the wearer to slow down and enjoy the process of getting dressed. She describes her pieces as polished, functional and self-assured – and that is exactly how I felt wearing them.
Share this: