Ralph Lauren and the Lo Lifes
Kiwi photographer Tom Gould's new book features the Lo Lifes, who stopped at nothing in their obsessive quest for Ralph Lauren clothing — and started a whole new subculture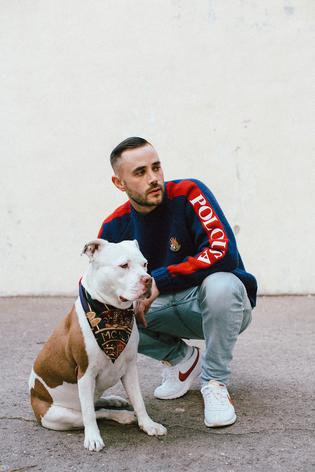 How do you dress the American Dream? Is it the pious straw boaters of 18th century Amish settlers in Pennsylvania, the full skirts and tidy twin sets of the baby boom era or the pinstripe suits and suspender belts of 80s Wall Street? Now on the cusp of its own political and social revolution, the superpower and its citizens have long used clothes to help define social divides while pursuing the American Dream.
From the complex representation around the wardrobes of this year's presidential candidates, to the compelling image taken last month in Baton Rouge of an African American woman in a summer dress peacefully protesting the shooting of Alton Sterling by confronting two police officers in riot gear, it's a timely reminder of how clothes inform our pursuit of a better life.
In its almost 50-year history, the brand Ralph Lauren has made dressing the good life an art form, taking the American Dream and wrapping it in cable knit cashmere and privilege. The designer, born Ralph Lifshitz, had a humble Jewish upbringing in the Bronx, but made his own dream a reality with a multibillion-dollar global fashion and lifestyle empire built around an aspirational narrative.
From the elegant WASP holidaying in Cape Cod to the the preppy sweaters tied around strapping shoulders on the lush grounds of an Ivy League campus, the romance of Ralph Lauren's old money represented the ideal life; one, it was imagined, that every American aspired to.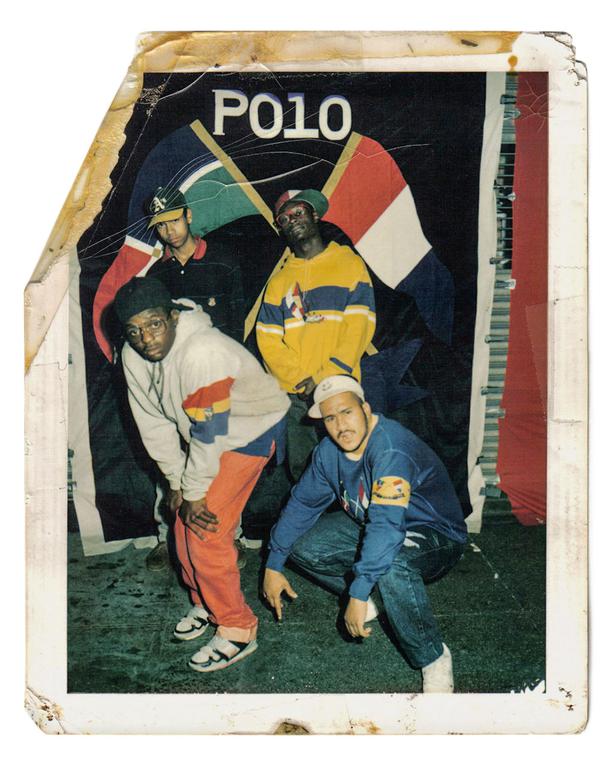 It's a world that a group of Brooklyn teenagers — known as the Lo Life crew — were seduced by in 1988. Their goal of accumulating as many Ralph Lauren garments by any means possible (specifically from the brand's casual Polo Ralph Lauren line) has gone on to inspire a cult of fans across the world.
The Lo Lifes (Lo taken from the second syllable of word Polo) gained a reputation as a subculture of renegade vintage collectors empowered by clothes that weren't designed for them. Last month John Carminica wrote in the New York Times, "In a time when Polo was being made for and marketed to the aspirational white middle class, some of the most rigorously sourced collections were sitting in closets in the Brooklyn housing projects."
The Lo Lifes inspired ex-pat Kiwi photographer Tom Gould to document their story — working alongside Lo Life founder and rapper Victor DeJesus, known as Thirstin Howl the 3rd — in Bury Me with the Lo On, published by Brooklyn-based Victory Journal.
Tom's fascination with the Lo Lifes began in Auckland before he uprooted to his present home, Bedford-Stuyvesant, Brooklyn, in 2009. "When people think of gangs they normally associate flashes of red, blue or leather motorcycle club patches. What made the Lo Lifes different was they dressed in the finest garments stolen from every upper-class department store in the tri-state area, while living a reality that was the complete opposite of what Ralph Lauren represented, in some of the poorest neighbourhoods."
Tom's exploration of his surroundings and love of hip-hop eventually led him to encounters with several members of the Lo Life crew, including Thirstin. "Around the early 2000s, the tales of the Lo Lifes had spread to Auckland on the release of Thirstin Howl's album Skillionaire. After hearing stories from older crews in Auckland and listening to the music, it made sense. I started seeing images of Lo Lifes in magazines and on the Internet, so my fascination grew.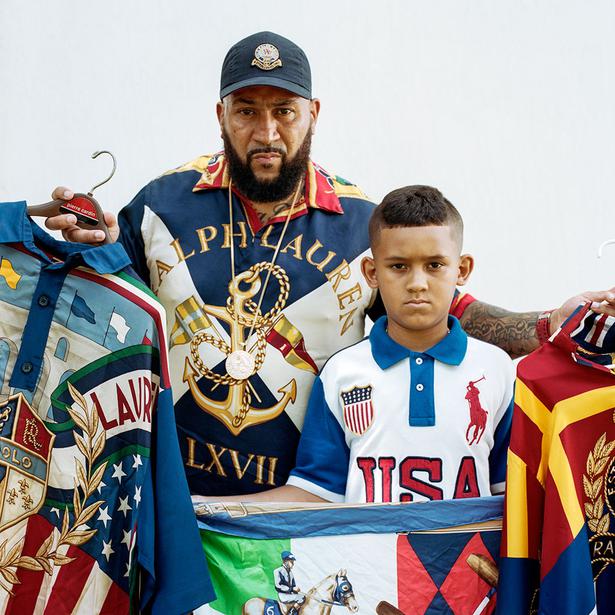 "I had always wanted to do something around the Lo Lifes and the Polo culture they pioneered, as it had never been documented in a book format before. So Thirstin and I caught up for dinner at a restaurant in Queens one night. We ate some seafood, drank some cognac and decided to start working on a book project. Six years later, it's finally out."
The book documents the subculture through Tom's lens — photographs of owners proudly wearing pieces from their own archive, mostly rarities from the brand's most ostentatious period of the 80s and 90s. "One of the most interesting items is called the 'Silk Crest' — silk shirts originally made for women, but so loud and colourful that everyone wanted one. In order for men to fit the shirts, they'd cut down the sleeves to make a short-sleeved shirt. No one cared they were made for women, they just wanted to be loud and colourful."
Combined with some of Thirstin's own polaroid's and imagery from the Lo Lifes' early days, it's a collector's tome offering a rare glimpse into the early days of hip-hop's relationship with high fashion, including its earliest pioneers, rapper and member of the Wu Tang Clan, Raekwon, and hip-hop producer Just Blaze.
"When Wu-Tang first came out, Raekwon wore a lot of Polo on the album covers and in their music videos. He was one of the main artists exposing this fashion within the hip-hop community," says Tom. "The same goes for Just Blaze. I love his quote in the book where he summarises why this brand means so much to people, 'I'm not a cattle wrangler, I'm not a skier, and I don't race yachts for a living, but as a young kid in the hood I wished I could be that, and that's why we wear the clothes we do.'"
The Lo Lifes' story also touches on fashion's desire for diversity and democracy. Ralph Lauren's elitist preppy world is out of touch with today's consumer. As Vetements designer Demna Gvasalia explained in an interview with W Magazine in March: "Sometimes, I hear designers from older generations saying, 'Oh, fashion needs to make women dream … I think it's dated. Fashion shouldn't make you dream in 2016. It should just be there for us to wear."
The book's release also coincides with the brand's evolution. In September, Ralph Lauren handed the CEO reins to 41-year-old Stefan Larsson, who previously worked for H&M and Old Navy. Though Ralph is still executive chairman and chief creative officer, Stefan's surprise appointment aims to resuscitate a slump in overall sales through restructuring its management team and the closure of some of its stores, streamlining the business to move with the times.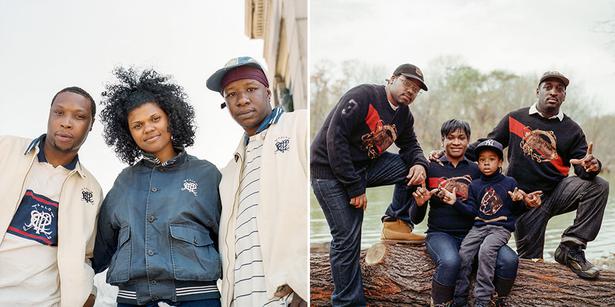 As the brand evolves, so has the direction of modern day Lo Life members, who now focus on the communal aspect of being a collector as opposed to shoplifting, with Thirstin spearheading a positive transition for the group.
"Many of the early members now focus on the positive aspects of having a family and community, coming together to share their love for fashion, to look and feel good. Yes they were thieves and would steal every piece of Polo from Saks Fifth Ave," says Tom, "but underneath it there was an aspiration to be something greater. They empowered themselves by taking something not meant for them and making it their own.
"I couldn't help but think of the juxtaposition of the demographics wearing these items of Ralph Lauren and how different their lives were; that someone from the upper East-Side of Manhattan could be wearing a Ralph Lauren 'Cross-Flags' sweatshirt without a care in the world, and kids in Brownsville would wear the same sweatshirt but feel like they had a target on their backs."
Though the company has never officially acknowledged the Lo Lifes, its effect on their community resonates with debate over what the American Dream means today.
"The Lo Lifes desired something better for themselves and wanted to embody this lifestyle of the American Dream that Ralph Lauren represented," says Tom. "Along with all of the drama, there was also a kind of beauty in that. One worth documenting."

• A limited number of copies of Bury Me with the Lo On will be available from Parlour Store for $180 from Saturday. Ph (09) 375 0000.
Share this: