Ralph Lauren's Most Stylish Quotes
Happy birthday, Ralph Lauren! As the fashion designer turns 77, we take a look at some of his best quotes on style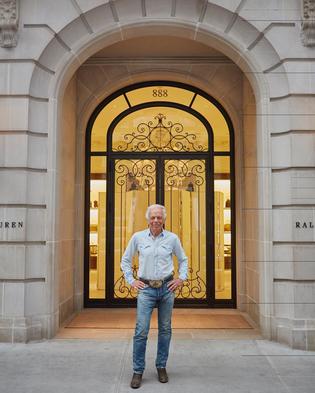 1. "Don't be today's look. Be a look that's timeless. Don't try to be yesterday's news."

2. "Personal style has to do with your own confidence. And the sense of knowing what looks good on you, and a way of expressing your individuality. Putting yourself together in an individual statement is what I most admire. And when you have confidence, I think it shows."
3. "It's easier to follow fashion than it is to have personal style."
4. "I like things that are worn. I don't like newness... I still wear old things. And I wear new things. And the old things that I love are non-fashion. There's a timeless quality and an unfashionable sensibility... they're utility, the things you wear to work in, they're things that have sort of an honesty."
5. "I think today, the world is one. Fashion comes from all over - from Japan, it comes from America, it comes from France, it comes from Italy, it comes from people on the streets. Fashion is all over the place. And the world is exciting now because so many things are happening at once."
READ: Ralph Lauren and the Lo Lifes
6. "So what I believe in is this timelessness of some of these things. The timelessness of an attitude. The timelessness of an old tweed jacket and suede elbow patches."
7. "For me, luxury is a sensibility, an approach to life. It's not about the season's newest anything. It's about personal style and creating an environment of comfort and ease. Luxury is quality and timeless elegance."
8. "Fashion is not necessarily about labels. It's not about brands. It's about something else that comes from within you."
9. "It's your choice to decide what looks good on you. What world you fit in. What do you feel about that. And don't be afraid of having to be one look. Be anything you want to be. And be many things."
Share this: