SPONSORED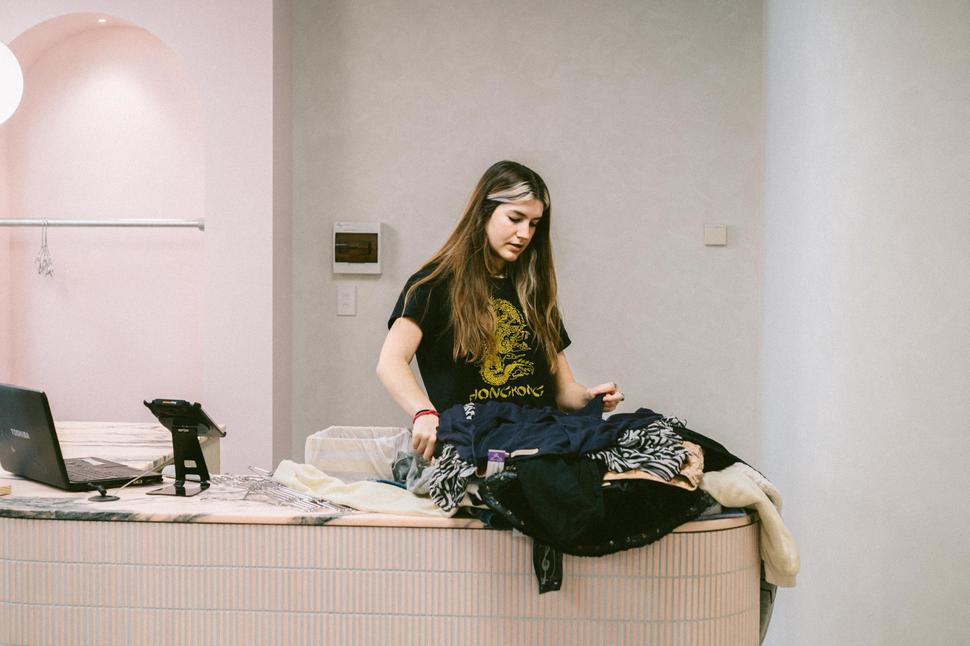 The Highs (And Hurdles) Of Creating E-Commerce For Consignor Retailing
Recycle Boutique's Mark Cowie lifts the lid on their new online store, and why resale is key to a sustainable fashion industry
Friday Nov. 27, 2020
During their fifteen years in business, a period that has spanned huge change in the fashion industry and seen the digitisation of every aspect of society, local fashion consigners Recycle Boutique have bided their time, establishing a solid network of stores and a community of ardent second-hand shoppers.
A year in the making, their recently relaunched website now includes e-commerce, that sits alongside custom-built software.
It's a timely evolution for the New Zealand company – aligning with the shift in consumer habits, and customers' increased comfort with buying online (even, and especially second hand and vintage). It also speaks to the important conversations around sustainability within fashion – minimising waste, closing the loop, and the challenge of how we can engage with clothing in a more conscious way.
It's a challenge that Recycle Boutique general manager Mark Cowie is ready for, and the company's latest venture part if its strategic evolution. "We want Recycle Boutique to be shoppable for everyone across New Zealand," he says. "Taking it online was the best way to reach those customers."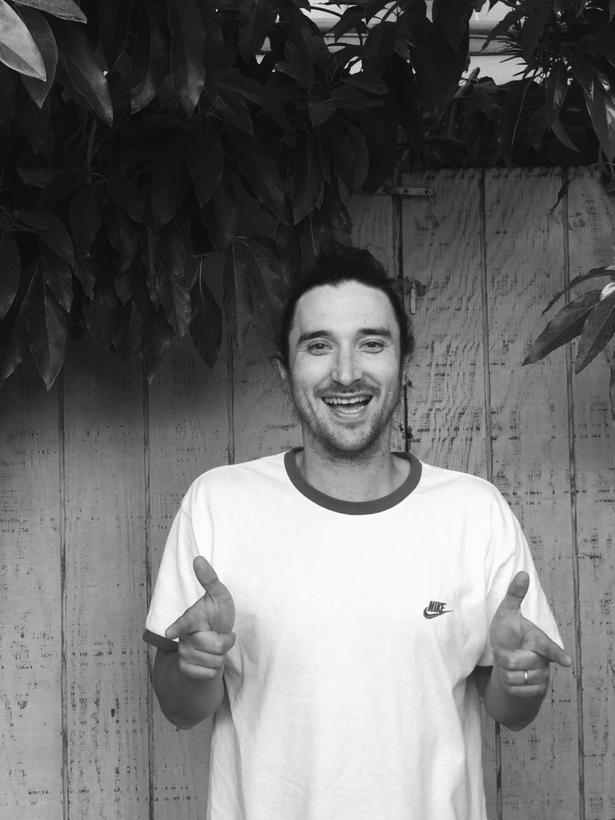 The website had a refresh a year ago, with the intent of aligning its look and feel with the energy of the store experience.
The latest iteration of the site, their first comprehensive online store, has been in development for the past 12 months. However, like many businesses, Covid-19 fast-tracked their plans, and the limitations around retail made launching e-commerce and contact-free selling a necessity.
So, for the first time ever, in November 2020, Recycle Boutique launched e-commerce for its full range – redesigning their website from the ground up to do so.
READ: Recycle Boutique Delves Into The Digi-Sphere
"We wanted to create a platform to make selling and purchasing recycled clothing as easy as possible for our new and existing customers," says Mark, and he is frank about the logistics of taking a consigner-based business model online. "We know it can be frustrating keeping track of what's sold and how much credit customers have available – which is why it has been a lengthy process to get this right, and to create a user-friendly site so people can spend more time discovering and browsing."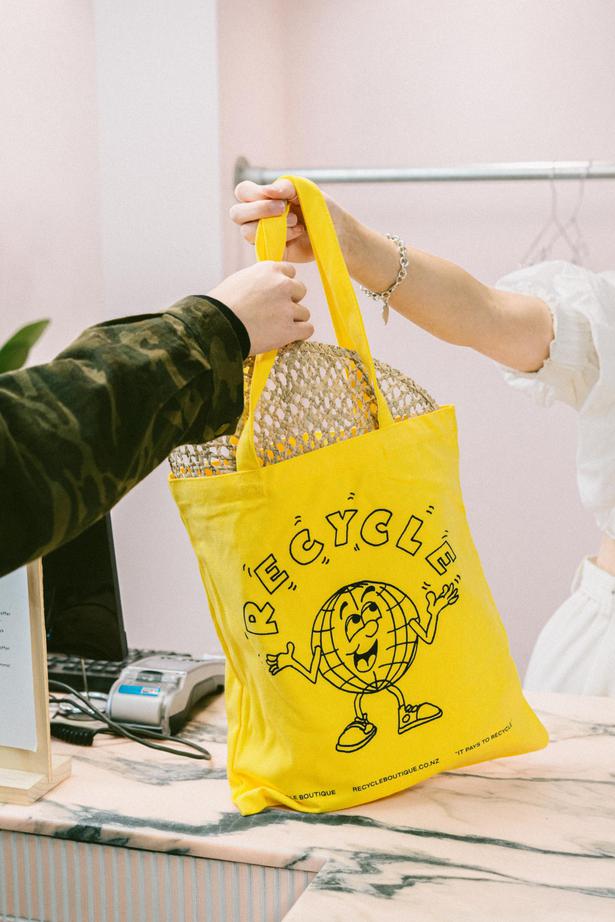 Photo / Supplied

Streamlining the process of consigning was integral to the project. "It's very simple to use," Mark says, explaining that they developed their own software for the platform to allow customers more control over their selling experience. "You can now book pick-ups or express drop-offs, get more notifications when your items sell and expire, and use your account balance to shop online."

Getting the online store up and running and incorporating bespoke software wasn't an easy task. "One of the main hurdles we ran into was smoothly moving over our existing database of 80,000 consignors that were used to the old piece of software," he reveals. "This is definitely a work in progress as we move through unique issues that always crop up when using new tech, but really it's just been about educating our customers to our new offerings and letting them know what to expect."

Understandably, the logistical task of getting everything processed, photographed, loaded and dispatched is huge. "Because every item we sell is individual, it was a headache working out how to take it all online across multiple stores, and keep up with the demand," says Mark. "Currently we have five stores and studios across New Zealand fulfilling these orders which have made shipping and general logistics quite complicated." The result, after all that hard work, is over 1500 items online at any one time and a base target of 3000.

READ: Viva Shops — Some Of Our Favourite Pieces From Recycle Boutique's New Online Store

First established in 2005, Recycle Boutique now has 10 stores and 100 staff, with boutiques around Aotearoa.

"The growth and evolution of the brand have been incredible and very exciting to be part of. The journey of the company has been directly influenced by the creative driving force of our staff," Mark says. "Recycle Boutique has responded to the changing retail market by never settling and always striving to make second-hand shopping accessible to everyone."

The business, and its staff, are open to change. "Through our company rebrand about a year ago and new direction of our stores, we've been able to tap into a new area of the market, as we remove the stigma around what second-hand shopping looks and feels like," explains Mark.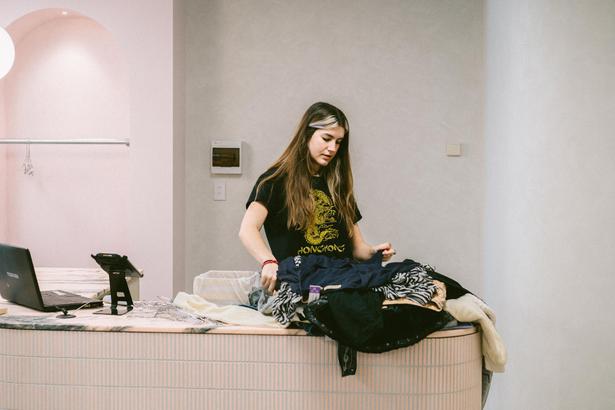 Attitudes around pre-loved fashion are changing. "Recycle, and shopping second hand is for everyone."
Shoppers are also becoming more confident buying vintage online. "There is definitely an appeal to being able to try something on in person, especially when it's a one-off second-hand piece," Mark says. "But as buying second hand has become more popular there is a natural progression to people wanting to buy it online, as you would at any normal retail store."
It also helps connect their community around the country, and give them access to their full range. "We have customers all over New Zealand in areas where we don't currently have a store, so the new online store is hugely beneficial to them."
READ: Preloved Clothing & Vintage Treasures That Encourage A Mindful Approach To Fashion
Though it's inherently grounded in the past, as is the nature of vintage and pre-loved fashion sellers, Recycled Boutique is looking forward – and sustainability plays a key part in that future.
Mark sees it as a task of shifting mindsets around sourcing and shopping. "We hope that recycled clothing becomes a viable first choice option when people are looking for seasonal staples," he explains. "We hope it educates customers on the impacts of their purchase habits and gets them thinking about extending the life cycle of clothing."
The re-sale market and closing the loop on a garment's life cycle are key to minimising fashion's environmental and social impact. "We endeavour to recycle more clothing year on year, and reduce the amount of clothing going to landfill in New Zealand," Mark says. "It's estimated that the global fashion industry produces 92 million tonnes of waste each year. But by doubling the life of clothing from just one to two years, we can help reduce emissions from clothing production and disposal by as much as 24 per cent."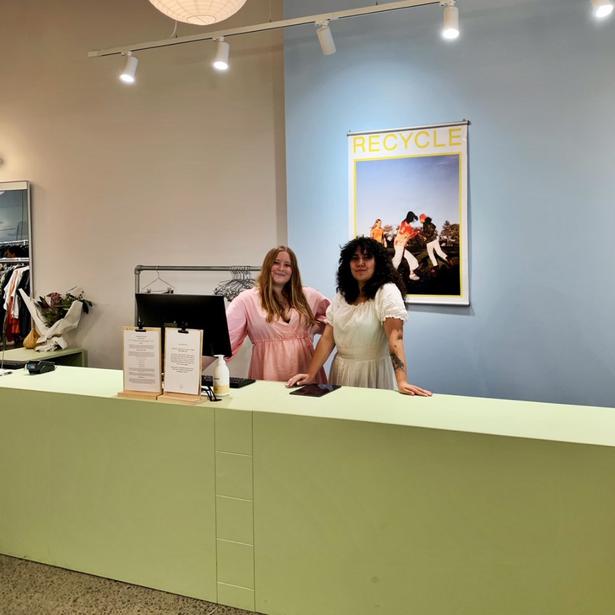 Increasingly, circularity is being seen as the way forward for the fashion industry, of which the second-hand economy is the most accessible and feasible. "Resale is a massive part of circular fashion as it extends the life cycle of an item of clothing and gives customers a viable option to shop in a more practical and sustainable way," says Mark, who also sees it as a solution to the desire for newness and variety. "Customers can frequently turn over their wardrobe without the guilt of fast-fashion practices."
READ: How to be a Conscious Clothing Consumer
Re-sale encourages a custodial approach to clothing (something Viva champions) and Mark hopes this shift in thinking around ownership and investment will have a flow-on effect to design and production. "We're hoping that resale will educate the leaders in the fashion industry to make better quality items of clothing." After all, everyone should have access to well-made, affordable garments – whether new or pre-loved.
It's big thinking, and Recycle Boutique's new online store is an important step forward for the brand. "We always knew the idea had potential and that recycled clothing had a strong following in New Zealand, but we're so proud to be where we are today, and wouldn't have got there without our staff and loyal customers."
Share this: