How Comme des Garcons' Rei Kawakubo Changed the Way We Dress
Rei Kawakubo changed the way you think about clothes - but are you daring enough to wear her?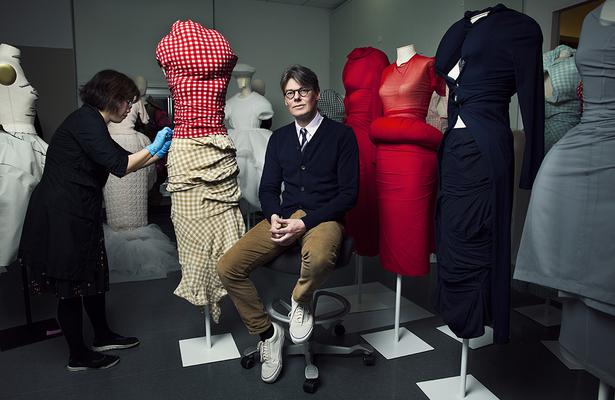 Thursday May 4, 2017
At the Metropolitan Museum of Art, there is a stretchy gingham top and skirt by designer Rei Kawakubo of Comme des Garçons. They're lined in fine netting, which holds big fluffy pillows filled with goosedown that create curious bulges, coils and protrusions when the garments are worn. That is, if anyone is daring enough to wear them.
At Monday night's Costume Institute gala, celebrating an exhibition of Kawakubo's work at the Met, no one did. It is hard to stand in front of a bank of cameras in a dress that suggests a scoliotic back.
Still, as guests swanned into Art of the In-Between, there was evidence of her influence - from her voluminous silhouettes and unfinished edges, to her love of asymmetry and jarring juxtapositions. There was the brave fashion stalwart Rihanna who wore one of Kawakubo's most esoteric designs, with flaps of fabric evoking a punk Marie Antoinette.
Caroline Kennedy donned a mountain of a Kawakubo frock in shades of red. Actress Tracee Ellis Ross embraced the cobalt blue of the Japanese designer's spring 2016 "Blue Witches" collection, with a dress that sheltered her body like a glorious cocoon.
GALLERY: The Coolest, Most 'Fashion' Looks at the Met Gala
Mostly, though, the party was an opportunity to see Kawakubo's trickle-down effect - the way she inspires other designers to challenge traditions and upset expectations.
Ralph Lauren merged his classicism with Kawakubo's extravagance to create a trench-coat dress with a train that flowed out behind actress Priyanka Chopra like a small, murky lake. Solange Knowles wore Thom Browne's parka dress with ice skate-heels - a nod to Kawakubo's constant questioning of reality vs. perception. And men wore skirts, cropped pants and bedazzled biker jackets - all of which are part of her aesthetic.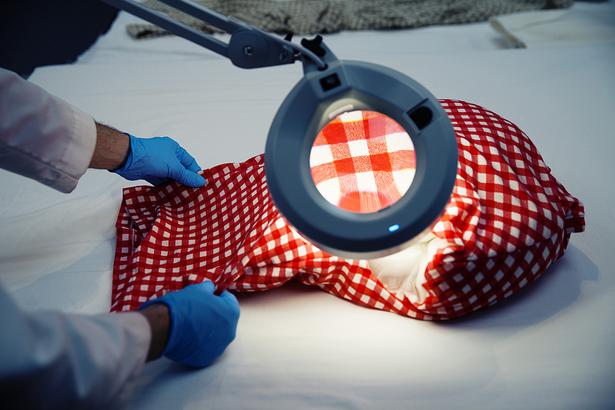 There were plenty of looks that went awry, too. Deconstructed dresses with slits and holes that looked ravaged rather than thoughtful, bodices with bits of hanging cloth that looked like vestigial limbs and clunky references to kimonos, which are not really part of Kawakubo's vocabulary.
The designer, whose petite frame and angular black bob combine in a public facade as intimidating and mysterious as the Sphinx, can be obfuscating, or simply mute, when it comes to her work. But she is well aware of her influence - affecting the way that the masses dress and think about the female form. She has spent her career considering the relationship between clothes and the body - and how it can be one of tension, harmony or even antagonism.
Much of her work can be described as avant-garde thanks to its unbalanced proportions, eccentric construction and use of unconventional materials such as felt or craft paper. After founding her brand in 1973, she began creating dresses that were nearly two-dimensional, coats with six sleeves and dresses spliced to tailored suit coats.
But in 2014, Kawakubo's interests shifted, and her work - at least what she presented to the international fashion industry on her Paris runways - became conceptual, and even more confounding. Her creations were often monumental in scale. It was impossible to sit down in them. This was not clothing as the majority of people think of it. Nor, she insisted, was it art.
"She began translating ideas into pure form," says Andrew Bolton, curator-in-charge of the Costume Institute. She'd toss a wadded-up ball of paper to her patternmakers and ask them re-create it - or at least the spirit of it. And they did.
The gingham pieces are part of a spring 1997 collection called "Body Meets Dress, Dress Meets Body." When models wore these clothes on the runway, the effect was unsettling; they were transformed into strange, Quasimodo-like characters. Known colloquially as "Lumps and Bumps," the collection eloquently illustrates the questions that continue to animate Kawakubo, as well as her prescience as a designer and cultural commentator, her creative daring and her ability to, quite simply, give her audience an otherworldly, inexplicable beauty.
"She has said that it's the least dissatisfying collection that she's done," Bolton says.
GALLERY: Inside the Met Gala 2017
In the bright, sterile setting of the conservation lab at the Anna Wintour Costume Center, Cassandra Gero and Christopher Mazza donned lab coats and latex gloves to gently lift the cherry-red gingham top and cocoa-brown skirt from their coffin-size box, which had been shipped from Kawakubo's Tokyo archive.
The gingham is stretchy and light and, on its own, would follow the lines of the body almost exactly. But with its pillows, with its stuffing, that connection has been disrupted. The clothes have a shape of their own. A body is not required.
Gero and Mazza inspected each piece for damage and photographed them so when the exhibition closes Sept. 4, they can be returned precisely as they arrived. "Our eyes are so trained to see the flaws that I see them even in my own clothes," said head conservator Sarah Scaturro.
The challenge in exhibiting Kawakubo's work is helping viewers understand that the traditional relationship between clothes and the body is voluntary. How a garment is supposed to hang is negotiable. Our cultural notion of beauty is quite narrow; and yet beauty defies definition.
Kawakubo's clothes sometimes float around the body, like a form of shelter. Sometimes they envelop it, causing the body to nearly disappear. In the case of this skirt and top, the relationship is filled with tension.
"She uses gingham with all its connotations of domesticity," Bolton says. The result is "cute but bizarre, ugly but exquisite."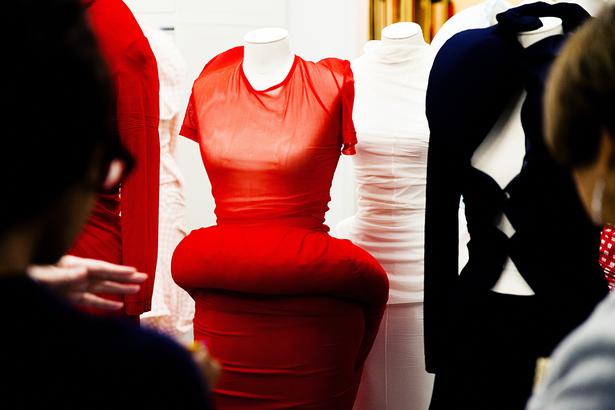 Some of the pieces by Rei Kawakubo on display in the exhibition. Picture / The Washington Post by Jesse Dittmar

Most designers like to say that their clothes don't come to life until they are worn by a woman. But Kawakubo's clothes have a life separate from the body that wears them. They come with their own context; they reference themselves. The garments tell their own story.

Joyce Fung, a senior research associate, was charged with dressing the mannequins, an act that's a bit like adding a discordant chord to a perfectly composed melody. The clothes pull against the torso; they twist around it; the artificial lumps suggest a pregnant belly, a dowager's hump, a prominent derriere, an obese waistline.

When this collection debuted, Bolton said, so much of the conversation surrounding it was sexist. But the designer was standing in opposition to the vaunted hourglass figure, demanding that its worth be justified and explained. It's an argument at the heart of today's impassioned protests against body-shaming.

"Twenty years later, what designer is creating something so radical?" Bolton says. Certainly there are designers who tug on the various strands of cultural prejudices and social mores - but nearly all owe a debt to Kawakubo for giving them the basic tools to take on such an aesthetic exercise.

- The Washington Post

Share this: