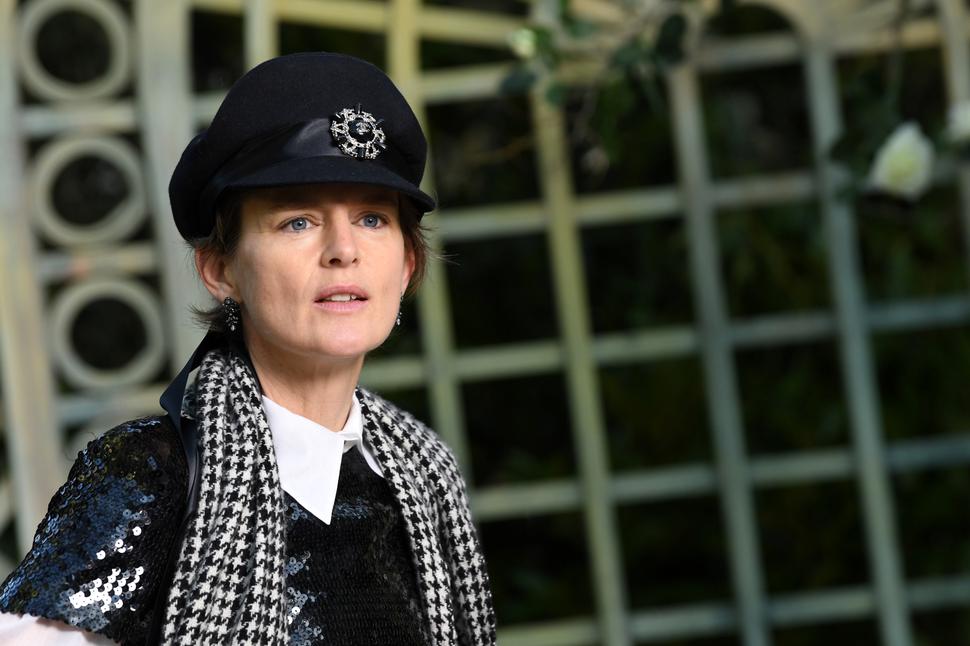 Remembering Iconic British Supermodel Stella Tennant
Friends and collaborators pay tribute to Stella Tennant, who has died aged 50
Thursday Dec. 24, 2020
Stella Tennant, who died on Tuesday, was a uniquely British style muse with her idiosyncratic mix of aristocratic elegance and punkish attitude. Coming of age in the 90s, she embodied the spirit of both Cool Britannia and bygone English charm for designers from Jean Paul Gaultier to Prada and Versace. 
This was coupled with an absolute nonchalance about the fashion world. And that, as well as her upper-crust heritage as the granddaughter of the youngest of the Mitford sisters, Debo, Duchess of Devonshire, made her all the more beguiling and inspiring to designers and photographers. For Karl Lagerfeld, it was her gamine resemblance to Coco Chanel which made him sign her as an ambassador for the maison.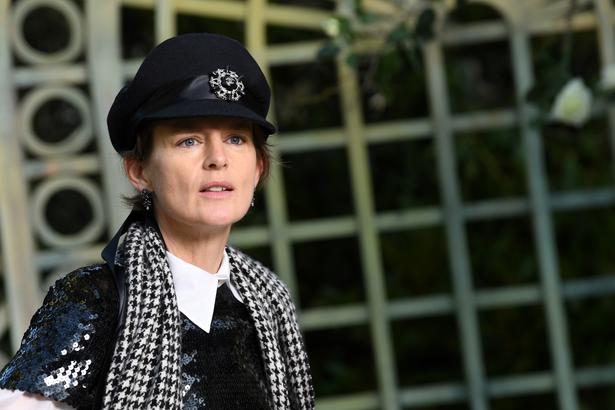 Later, she gracefully blended catwalk appearances for the likes of Burberry and Valentino with her eclectic interests, including her work as an artist (she trained at Winchester School of Art, where she learned sculpture and welding, eventually establishing a studio with her sister Isabel). 
It's this element of Tennant that resonates for her friend and long-time collaborator, the stylist Bay Garnett. "People will remember Stella as this model icon but she was the most wonderful woman. I almost forget that she was a model, it was so far down her list of achievements as a human being, she was such a good friend, a godmother to my son, she was funny, she was clever, she was a really remarkable person."
The author Plum Sykes remembers organising the shoot which made Tennant a fashion star. "I was working at British Vogue as Issy Blow's assistant and she'd convinced Steven Meisel, then the most famous photographer in the world, to shoot for us. He said he wanted some very beautiful blue-blooded girls and I was given the job of finding them. I was at my wits end, we'd sent him millions of pictures but the girls were never quite as beautiful as he wanted." 
Sykes rang round and eventually tracked down Tennant. "She'd been at art school but I think she was doing a massage therapy course at the time and sauntered into the office in jeans and a t-shirt with this nose ring, looking so cool and androgynous. Steven Meisel loved her on sight. He casually asked her to come to Milan the following week and do the cover of Italian Vogue with Linda Evangelista. A combination that meant you were It. The bee's knees. But she was totally casual about it and said 'oh, alright then.' She became an icon overnight. She made it so fast."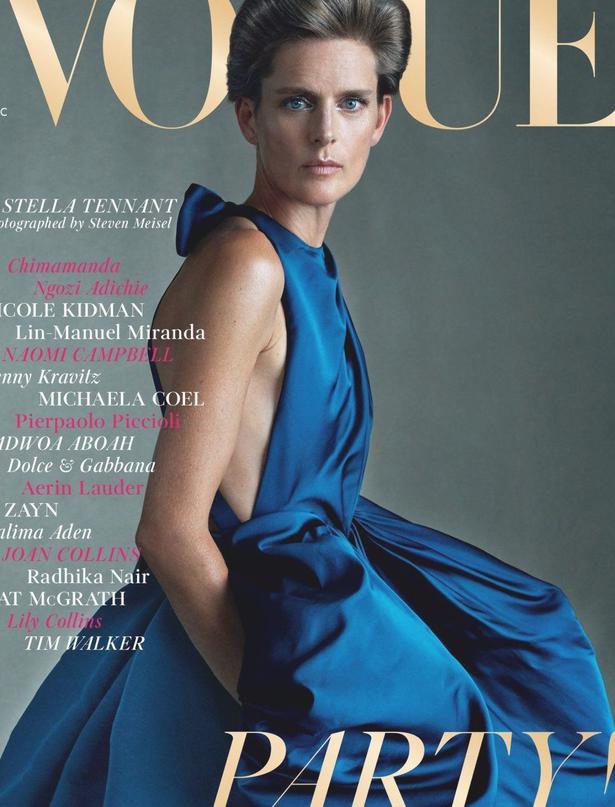 "Stella was a model who transcended that term," says Alexandra Shulman who as editor of British Vogue from 1992 to 2017 chose Tennant as a cover star at least five times. "She really was always Stella and never a clothes horse. Her beauty was of a particular pure style that became ever greater as she aged. It was wonderful to see her grow up from the punky girl with a nose ring into an exceptional woman. She was always fantastic to work with in every way. Professional and intelligent and of extraordinary elegance."
One of Tennant's standout Vogue stories was shot at her home in Berwickshire by Garnett in 2013. Showing her perching on her stove in a Balenciaga gown and lying in bed with her dog, Freud, wearing Alexander McQueen, the images capture Tennant's effortless ability to bring clothes to life. "We had a brilliant time," remembers Garnett of the three-day shoot,  "we had so much fun. I'd joke that I was trying to be Bruce Weber and we'd giggle in her bedroom about it. She believed I could do it, she helped me."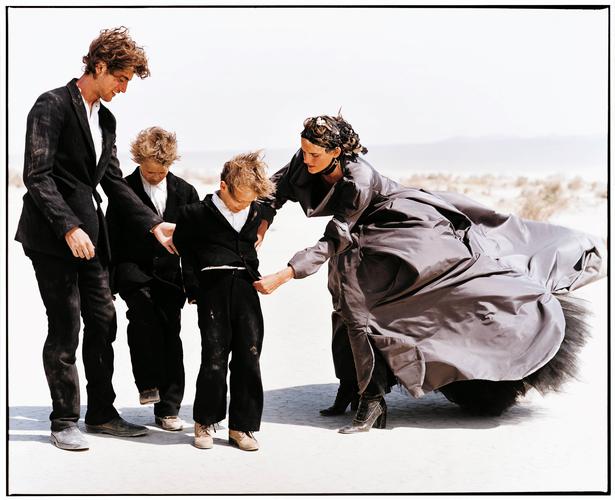 More recently, Tennant modelled for Garnett through her work with Oxfam, helping to elevate the reputation of second-hand clothing from fusty to chic. "I was doing a fashion show for Oxfam, four years ago. I was finding it hard to pull together, because this was before sustainability became such a big thing. She was giving me all these ideas and she said. 'I'm so f---ing doing it for you'."
In an industry renowned for its big egos and temper tantrums, Tennant was different precisely because of her down-to-earth ease. "She had incredible style and was very un-fashiony. I never heard her be bitchy about anyone," remembers Sykes. "She was just very straight and very Scottish and really, really nice. I was always intimidated by her cool. She was interested in style but didn't give a s--- about the fashion industry."
– The Telegraph
Share this: