R.M.Williams Comes to Auckland
Iconic Australian label R.M.Williams has a new flagship Auckland store - and bold new direction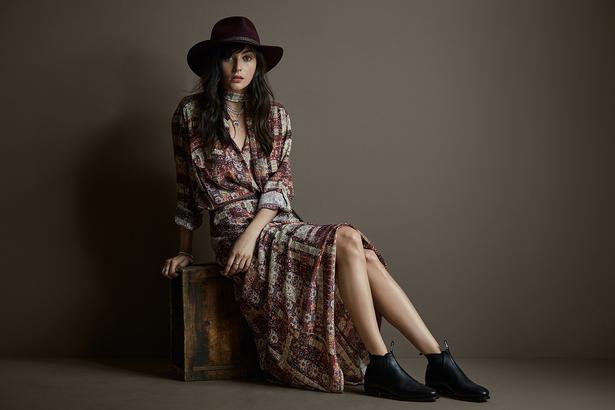 Friday July 15, 2016
It's the brand synonymous with the Outback, its signature one-piece-leather riding boot and more recently, high-profile investor Hugh Jackman. R.M.Williams launched in Willis St in Wellington in June and tomorrow opens its flagship New Zealand store on Auckland's Customs St.
The new stores are part of wider plans for global expansion, with further stand-alone premises planned for New York, London, and later Scandinavia and the US, alongside its current independent stockists.
Whereas Kiwi customers have previously had access to R.M.Williams leather footwear, belts and clothing through independent stockists (and a shop in Christchurch, destroyed in the earthquake), the flagship store offers a wider range of products, regardless of whether you've just saddled an Outback camel or mustered a herd of flat whites.
The brand's famous Craftsman boots, (which retail for around $500) are still available plus a wider offering of apparel and accessories for men and women. It also offers a bespoke service, so customers can customise their footwear, selecting their preferred leather, patina, colour, stitching and finishing, alongside the traditional black or chestnut boot.
Positioning a rugged, outdoorsy brand in the premium goods market is not a new concept, of course. These days it's no longer frowned upon to take your squeaky clean 4WD through the city streets, or wear your Karen Walker Swanndri to the movies.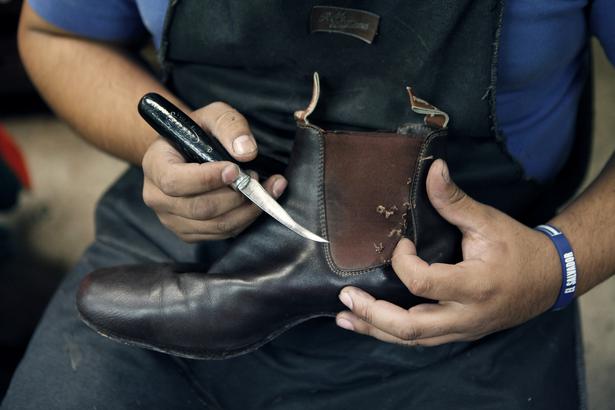 And when you consider that hard-wearing materials such as denim started out on miners, perhaps it's not so surprising that the late Reginald Murray Williams - an Aussie camel driver, horseman, stonemason, leather craftsman, businessman and author - should posthumously find a new generation of customers willing to buy into his adventurous legacy. But the company's newfound growth didn't come about by accident. Louis Vuitton Moet Hennessy's L Capital acquired the brand in 2014, with plans to relieve slumping sales by rolling out stores in the fashion capitals of the globe.
"The brand deserves to play a bigger role in most parts of world," says R.M Williams' Sydney-based CEO Raju Vuppalapati, the former head of Levi Strauss, who has come on board to help lead the brand in its new direction.
Any suggestion that the manufacturing process may suffer under the weight of these new demands is swiftly dismissed - Vuppalapati says the brand's provenance and reputation for hand-crafted goods is its biggest selling point. The Craftsman boot, for instance, will continue to be made in Australia by its team of nearly 300 craftspeople, as will the plaited belts, each one taking two-and-a-half hours to make.
The new-look R.M.Williams will also retain its distinctly Aussie identity. R.M Williams himself started by selling saddles to cattle stations, before setting up shop in Adelaide, where he soon developed a reputation for his boots made from high-quality softened hide. A recent stylishly shot TVC shows a man wearing said boots taming a wild horse, before reminding viewers the brand goes back almost a century to 1932; the print campaign was inspired by its 1940s catalogues.
"It's always been a company that has stood behind quality, craft, workmanship and authenticity," says Vuppalapati. "All we're doing is going back to our roots, trying to tell the story of each of the products."
It's also modernising its output, adding a tapered leg to its menswear silhouette, plus silks and chiffons to its womenswear, and introducing the Adelaide boot, a more refined version of the Craftsman for women. Will they risk alienating their current customers? Vuppalapati points out that the New Zealand stores will capitalise on the brand's popularity here. For more than 25 years it has been available through retailers such as K Rd's Leo O'Malley. Now he says there will be greater engagement with the customer, who'll be able to choose whether they want their boot made from water resistant suede or shiny leather.
"Consumers are looking for innovation," he says. "We believe R.M.Williams is in that sweet spot. It's a great brand that resonates at an emotional level. It's able to transcend demographics and geographic boundaries. Loyal fans will continue get what they want, and we're giving younger consumers a reason to take note of what we have to offer."
R.M.Williams' new Auckland flagship store opens on July 16 at 8 Customs St East.
Share this: