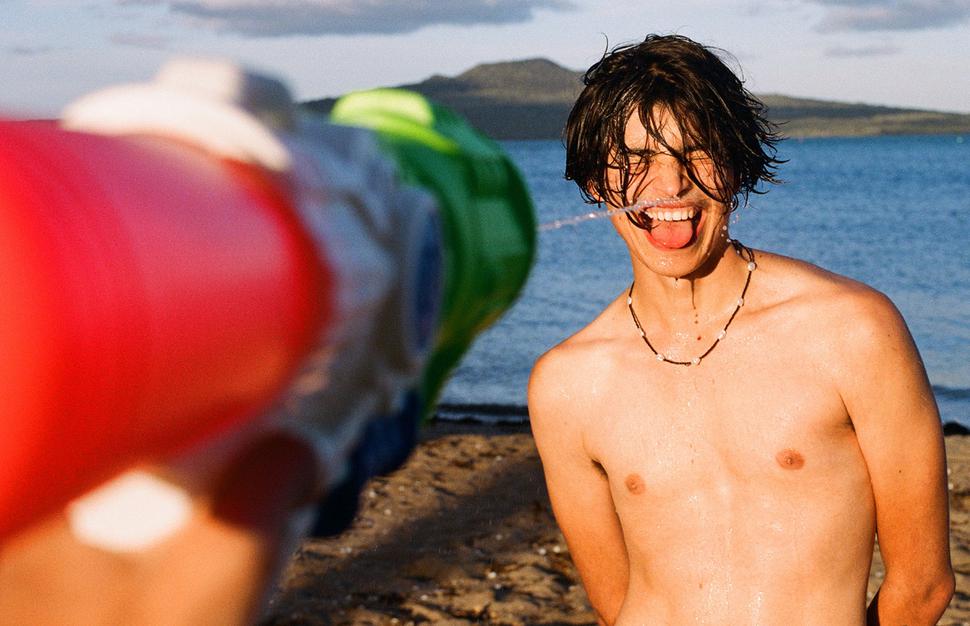 Local Creative Rob Tennent's Ode To Summertime Freedom & Brotherhood
The self-taught photographer's sophmore book 'I'm Going to Miss You' celebrates the boys of summer
Wednesday June 23, 2021
Every generation ushers in groups and individuals who help us make sense of the cultural zeitgeist through their creative practices; whether it's an artist addressing political concerns of the day or the 'it' people about town who light up our social scene with their unapologetic and inspired approach to personal style.
One local example is the work of rising artist and creative Rob Tennent, who in a short amount of time we've come to know him, has managed to steer his passion for art, fashion, photography and modelling towards more personal explorations of queer identity, sexual identity, and the concept of masculinity today.
The 22-year-old Auckland-based creative has also become a muse for designers including Wynn Hamlyn, Claudia Li, Lela Jacobs and Paris Georgia, appearing in their campaigns and runway shows.
Outside of the glare of the fashion industry spotlight, the self-confessed introvert places his time and creative energy into personal projects, often self-funded and self-produced. 
We were first introduced to Rob's particular inkling for photography through his first book, released in 2018, entitled Come Back To Bed, an intimate exploration of Rob's re-introduction to self-love and sex after a period of celibacy following a sexual assault experience aged 17.
Since then, Rob's voice has helped raise awareness around the experiences of the local LGBTQ community as a queer artist, and this week we celebrate his second published body of work, I'm Going To Miss You, available now for pre-order and delivering in August. 
READ: Meet The Arts Foundation's Seven Springboard Recipients For 2021
"My first book was so personal, and it was never intended to be a book. It was a private project that I decided to share when I was comfortable. This time, I wanted to show my skills as someone that can cast, conceptualise and shoot a story. I wanted to be able to create a beautiful body of work that shows my love for documenting humans."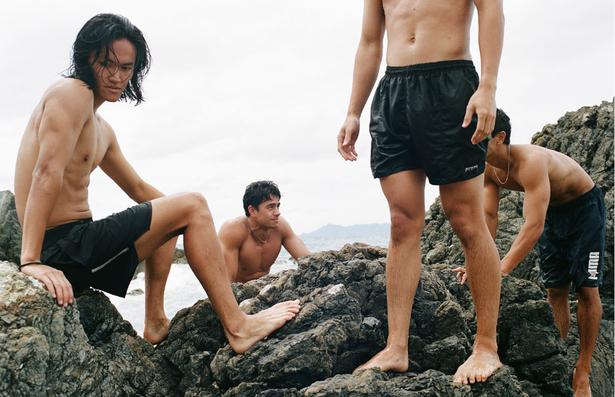 Te Arai. Photo / Rob Tennent

Featuring photographs that capture the feeling of freedom from a summer most of us will never forget, Rob photographed and cast the men in this new book using a medium-format camera in between the lockdowns of 2020 — a period many of us were looking to escape the confines of home with a newfound appreciation of a classic New Zealand summer escapade by the sea.

It's a frank and stylish exploration of brotherhood, sensuality, intimacy and romance through Rob's lens; the resulting work challenging traditional societal expectations around masculinity.

"I saw an opportunity to document such a healing time of my life," says Rob. "Growing up in Cambodia, my life was extremely different to how it is now. I went to boarding school for five years and then studied for three years after that, so my summers were usually spent mowing lawns or working at cafes."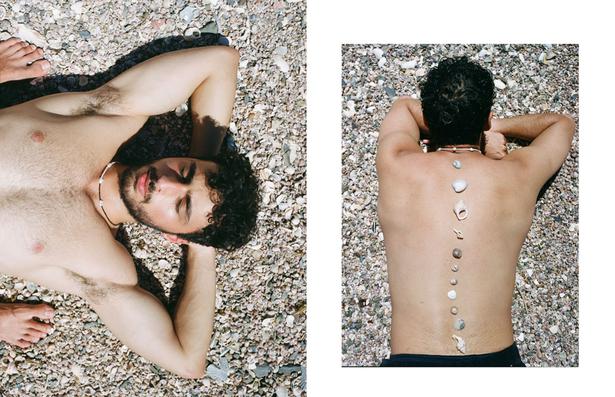 As a celebration of summer, it was also a chance for Rob to enjoy post-graduation freedom, having completed a Bachelor in Fashion Design at A.U.T.
"This was my first summer with no job and no university. I graduated in October 2020 after spending most of that time attending Zoom lectures and shooting in my living room. I decided to explore the North Island as I'd only ever been to Whangarei and I had heard beautiful things about Northland. Freedom means to be content with where you are in the moment, stress-free, calm and present."  
His graduate collection is also worth noting — a six-piece collection inspired by a skin-tight singlet worn by a potential paramour on the gay dating app Grindr.
PHOTO ESSAY: Five Photographers On The Idea Of Masculinity Today
It's no surprise then that Rob's off-duty playtime in the sunshine doesn't shy away from the sexual undertones of this sophomore effort.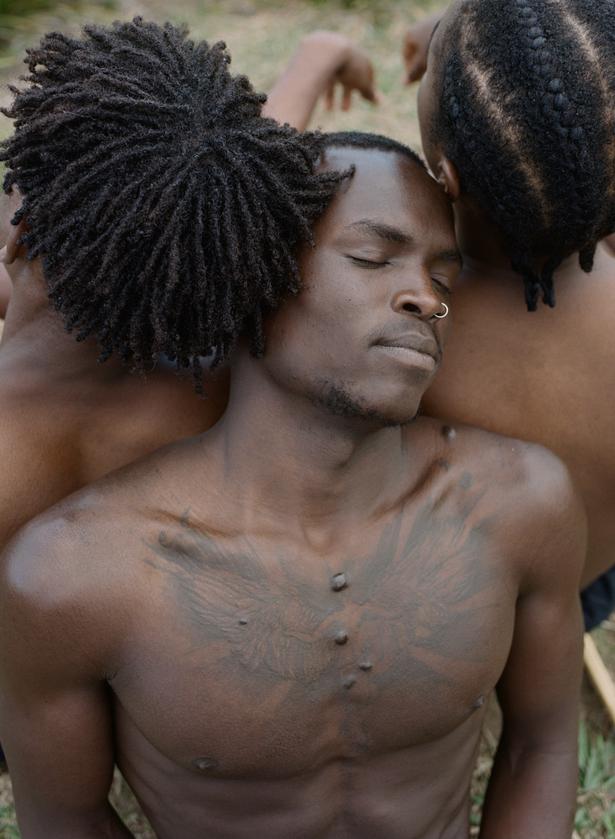 "I was sitting at Minnehaha when I saw two boys wrestling. I thought there was something so innocent yet boisterous about it. Men allowing themselves to play and be vulnerable, it was refreshing to see this sort of friendship with a lack of toxicity. I wanted to document my summer and brotherhood."
"There is an intimate style that I carry throughout my work, one that is built on trust. Whether it be fashion or art, shooting on film requires the subject to trust that you will capture them in a light they are comfortable with."
Being able to form a sense of trust with his subjects allows Rob to push the boundaries through work that already shows maturity beyond his years.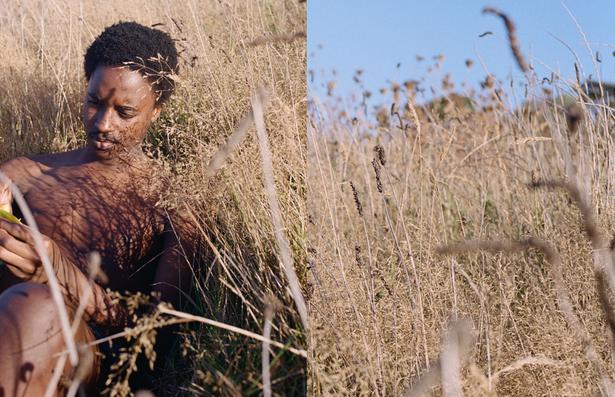 Nigel. Photo / Rob Tennent

"I'm fortunate to have a platform and to be able to lift other creatives," he says.

"My dream is to one day be able to help a handful of artists a year to publish their work and guide them through all the behind-the-scenes work. More queer artists need opportunities for their work to be viewed. We demand your attention and we demand to be seen. Our work deserves to live on your coffee table, your walls, your screens."

I'm Going to Miss You is available to pre-order now at Igtmy.bigcartel.com

Share this: