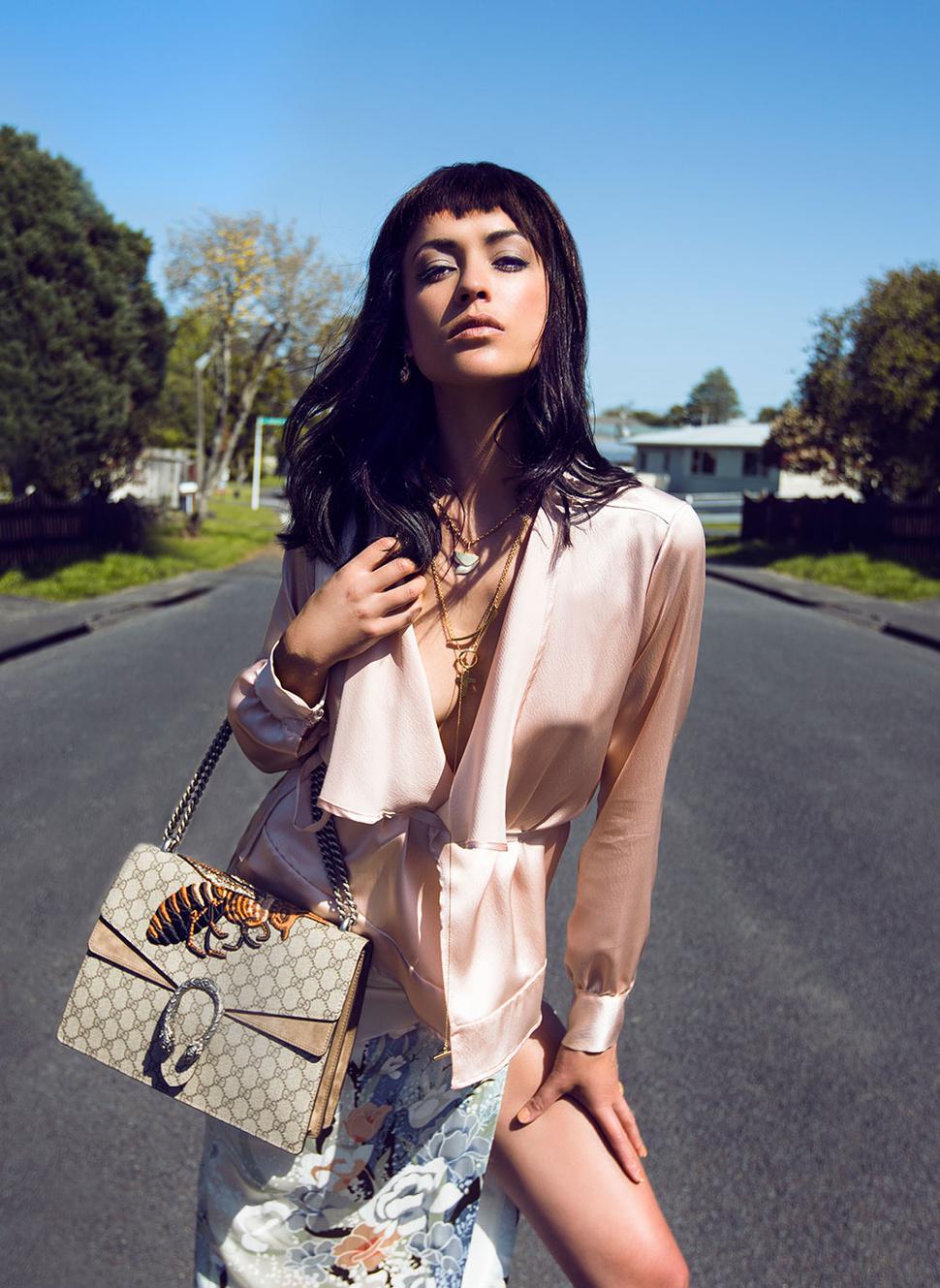 Romantic Looks to Channel This Summer
Embrace the new nostalgia in delicate lace, estate-inspired separates and a sense of playful imagination. It's a summer of love
Wednesday Oct. 14, 2015
Ngahuia wears Pearl silk top $335. Wynn Hamlyn skirt $445. Gucci embroidered bag, $4310, and 18ct yellow gold ring $1230. Walker and Hall Vintage 9ct shark tooth necklace $480. Kate Sylvester 9ct gold plated necklace $195. 9ct multicolour drop earrings $579 from Stewart Dawsons.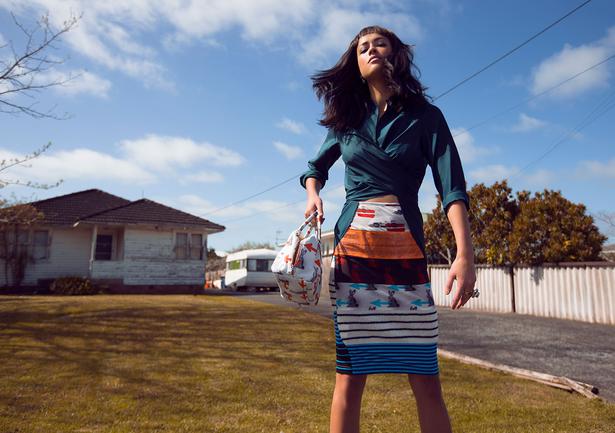 BEAT OF THE BURBS
Eugenie silk top $425. Prada skirt, $1375 and bag $3785. Pascoes sterling silver earrings $89. Walker and Hall Vintage citrine cocktail ring $2420. Swarovski gold plated cocktail ring $249 and palladium-plated cocktail ring $499.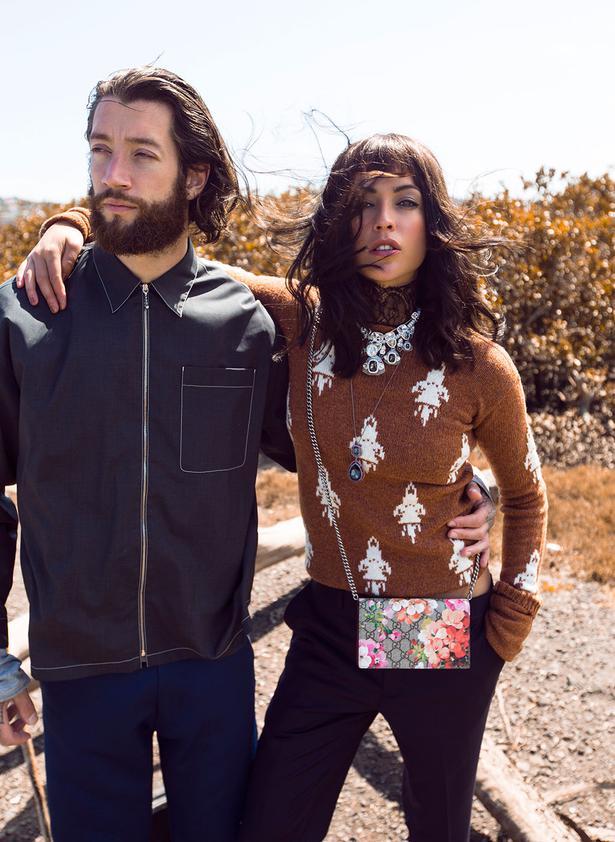 SUMMER BREEZE
Ngahuia wears Prada sweater $960. Eugenie lace turtleneck $195. Swarovski rhodium-plated vintage inspired crystal necklace, $1490, and drop pendant $299. Gucci bag $1170. Zambesi pants $495. Lorano wears Prada shirt, $1125, and pants $1125.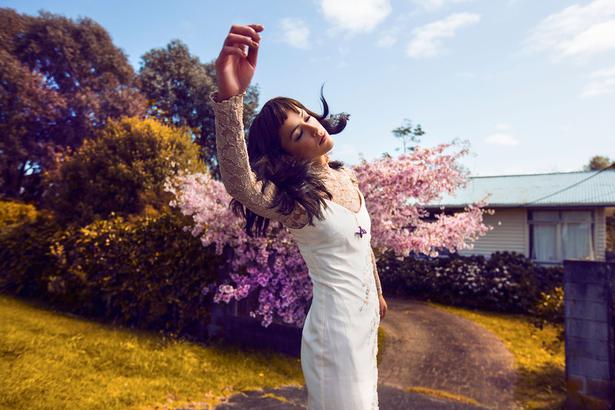 DREAM CATCHER
Vintage lace top, $159, from The Mercantile. Carlson dress $899. Swarovski rhodium-plated butterfly necklace $449.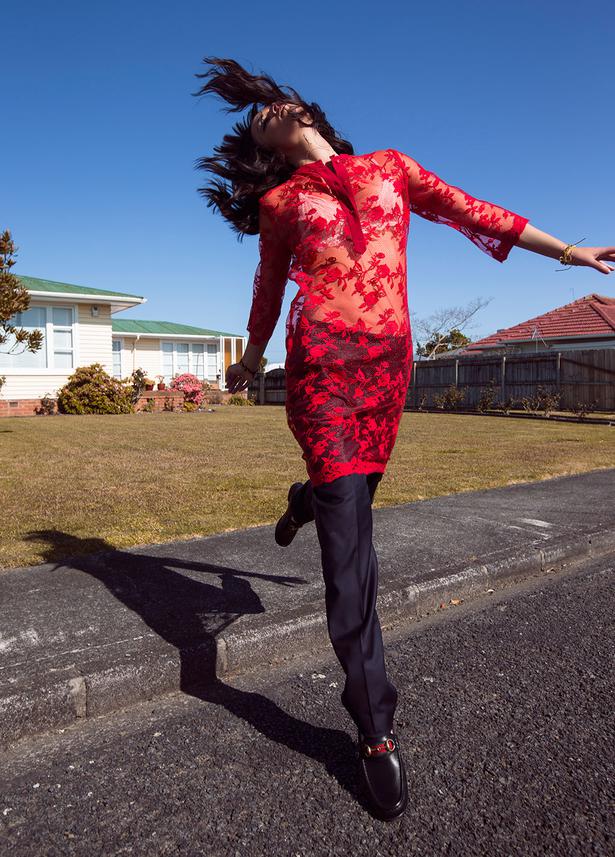 BURSTING THROUGH
Charmaine Reveley dress $365. Crane Brothers pants $395. Gucci loafers $745. Vintage necklace, $82, from The Mercantile. The Third Eye woven bracelets $5 each.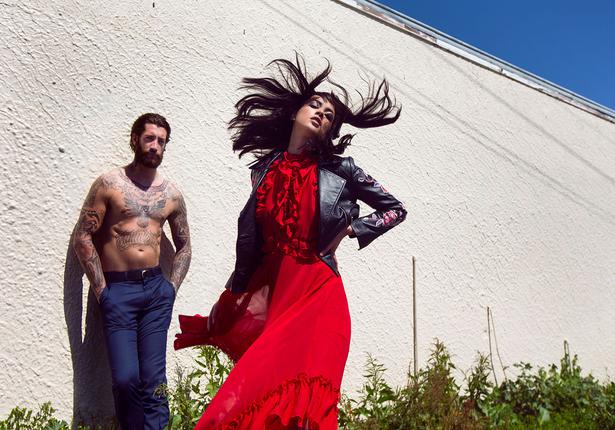 HARD VS. SOFT
Ngahuia wears Trelise Cooper leather jacket $899. Yvonne Bennetti silk chiffon dress $2900. Lorano wears Rodd & Gunn pants $249. Prada belt $210.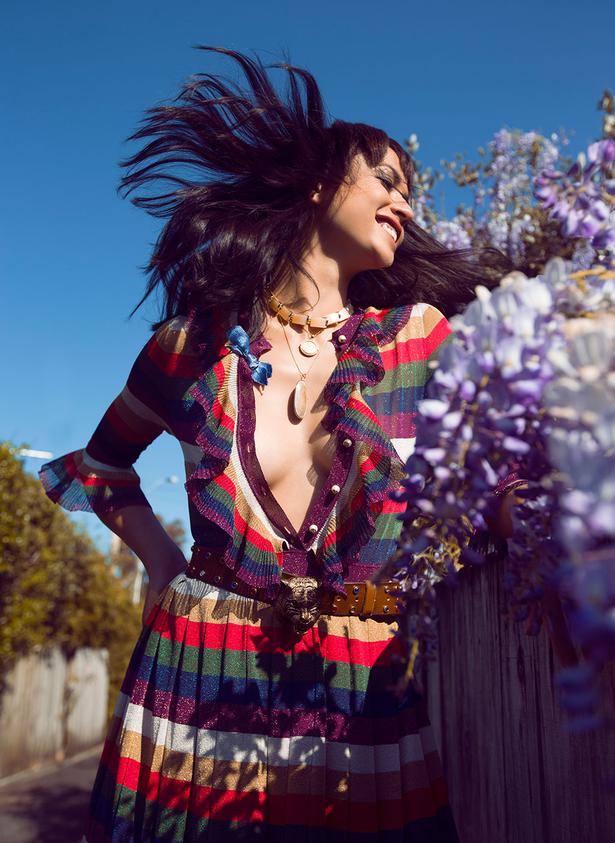 READ BETWEEN THE LINES
Gucci lurex dress, $2455, and belt with stones $1105. Vintage necklace, $82, from The Mercantile. Stewart Dawsons 9ct gold and diamond sovereign pendant $2199. Walker and Hall Vintage fossil necklace $680.

Photographer: Guy Coombes
Fashion Editor: Dan Ahwa
Hair and Makeup: Carolyn Haslett using M.A.C Cosmetics, 
Models: Ngahuia Williams from Red11 and Lorano from Unique Model Management
Fashion Assistant: Anna Lee.
Thanks to Lynley Walker.
STOCKISTS: Carlson, Charmaine Reveley, Eugenie, Gucci, Pearl, Prada, Stewart Dawsons, Swarovski, The Mercantile, The Third Eye, Trelise Cooper, Walker and Hall, Wynn Hamlyn, Yvonne Bennetti, Zambesi.
Share this: