Modern Brides Rejoice With These Charming Designs From Runa May Studios
Made in New Zealand with an emphasis on beautiful fabrics and versatile shapes, Sarah Bycroft's homage to her roots is worth considering for your special day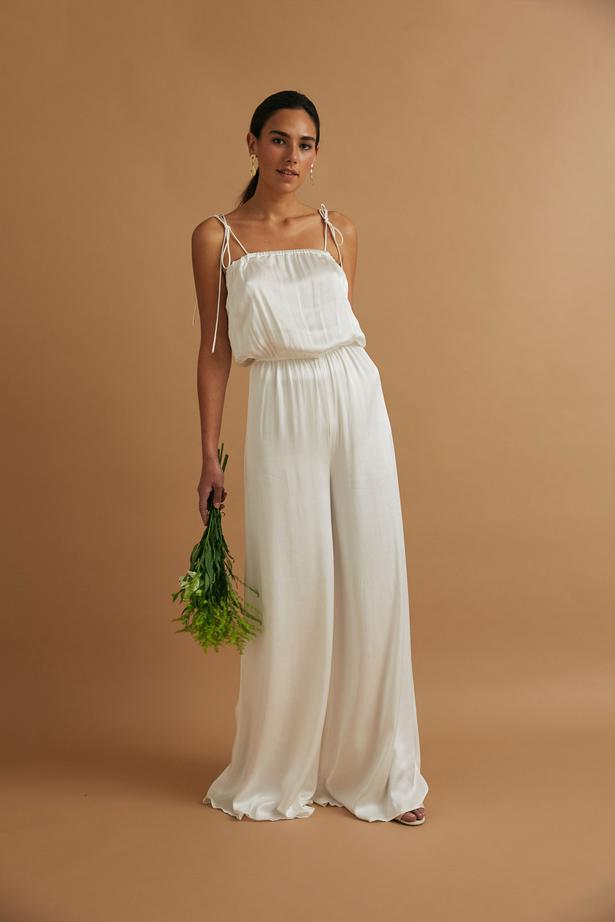 Tuesday May 4, 2021
Fashion designer Sarah Bycroft has had a hand in shaping the way New Zealand women dress for the past decade, working with a variety of local brands, including as design assistant to Juliette Hogan.
During that time her side hustle of creating special, bespoke bridal pieces has flourished into her own newly launched bridal label Runa May Studios, a fitting tribute to her grandmother Runa May, who was a successful dress designer in the 1950s.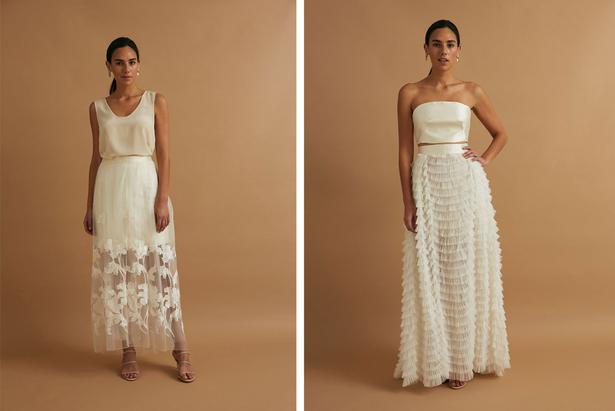 Made-to-order by hand in New Zealand, Sarah's debut collection showcases her passion for beautiful fabrics and classic design — whether it is a sleek column gown, a full skirt matched with a knit top or a languid jumpsuit, Sarah's designs resonate with modern brides looking for something unique, understated and timeless.
As many weddings resume after Covid restrictions forced many to postpone or cancel last year, brides are placing more emphaisis on spending time with loved ones, requiring a wedding look that allows them to feel comfortable on their special day. 
"The best part for me is the final fitting," says Sarah. "I love seeing the look on a bride's face when she tries on the final product. Many of my clients have cried happy tears. For me that is the best. The bride needs to feel like herself and this means feeling relaxed and comfortable. We talk about what the day entails and what they feel is important as part of their look."
For modern, low-maintenance brides, there's plenty of options to choose from here — including two-piece tops and skirt sets, and a languid jumpsuit that's perfect for dancing the night away. 
READ: What To Pack In Your Bridal Beauty Bag
"Some brides want to have an element that can be removed to show a different look later in the day, while others want an outfit change for the reception," says Sarah. "Each bride is unique and has their own specific needs and my job is to make sure their needs are met."
Share this: