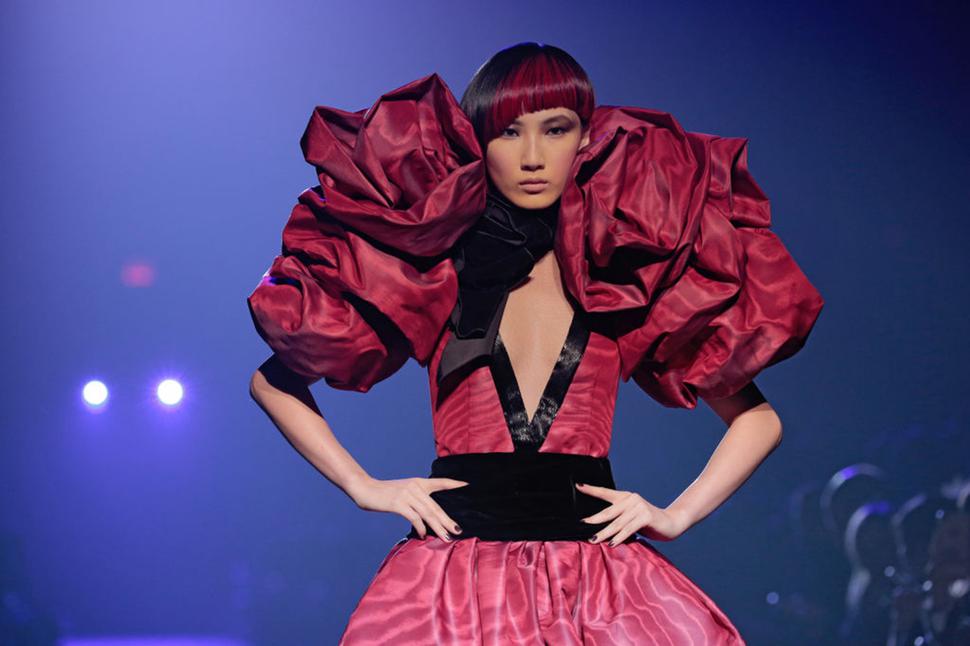 Runway Trend: It's All About Embracing Personal Style
This year, dress like the strong, quirky individual you are - these designers are glad to help
Tuesday Feb. 20, 2018
If anyone is looking for an aesthetic theme for the fall 2018 season, then Michael Kors has your answer. The designer described his collection as a celebration of "personal style."
And his models - women of various sizes, and a strong representation of men of all colours - worcoloursclectic mix of oversize plaids, camouflage prints, embroidered florals and enough leopard spots to fill a modest game park.
But the setting and music made the clothes feel less like I-don't-care-what-you-think choices than a strategy for personal brand-building. Costumes for daily life.
Oh, but why split hairs? Is there really a difference anymore? Everything is for show. In the Twitter era, we are always on stage. And frankly, Kors gave his audience some great-looking characters.
The late-morning sunlight poured through the glass-walled lobby of the Vivian Beaumont Theatre. It faces a public plaza at Lincoln Centre, but the only folks outside with a view of the colourful spectacle inside were a few official photographers and a handful of security officers who seemed to find watching over a fashion show about as interesting as rousting drunks on a Saturday night.
For his show, Kors zipped between aesthetic templates: grunge and preppy plaids, urban rebel camp to spike-heeled pumps and princess skirts. Each model played a different part. This wasn't organic style. It was stylized and self-conscious. But still it was lively and fun. Boom!: Instagram-ready in a flash. Influencing made easy.
READ: Michael Kors Will Open Your Mind About Tie-Dye
The music zinged from "Hamilton" to "West Side Story," from Motown to a few bars of Prince. Hello Miss Ross! And then over to Brooklyn for a moment with Jay-Z before finally settling down with Julie Andrews and her favourite things. It was like Pandora having a meltdown, sending out subliminal messages as the models whizzed about the multi-level foyer.
"I feel pretty, oh so pretty!"... "Nowhere to run to baby, nowhere to hide"... "Dearly beloved"... "Do you know where you're going to?"... "I'm out that Brooklyn, now I'm down in Tribeca. Right next to DeNiro, but I'll be 'hood forever"... Whew.
With only a few exceptions, this was not a season that grabbed you by the collar and asked your eyes to adjust to something unfamiliar. There were nice clothes. Meh clothes. And a few preposterous ones. Calvin Klein was adventurous and inspiring. Pyer Moss was moving. Bottega Veneta was super-duper gorgeous.
And Marc Jacobs, whose show served as the official finale to the season, was dramatic. He presented his collection in the Park Avenue Armory and his models paraded single file across the weathered wooden floor.
READ: How Marc Jacobs Runs His Empire
Wearing wide, flat gaucho hats or sporting sharply geometric and technicolour haircuts, the models were cloaked in dramatic coats with broad silhouettes, trousers ballooning around their legs, gargantuan bows decorating their waistline and huge overcoats hanging from their shoulders.
One model draped a blue fur stole over her arm as she promenaded in a glossy black trench coat. Another moved with her hands on her hips to emphasize the hourglass shape created by the lines of her clothes.
The collection called to mind Jacobs's fall 2016 show which featured Lady Gaga and the unveiling of a startlingly enormous, over-sized silhouette. There was something playful about that earlier collection, with its lace and feathers and chiffon.
This one is darker and more sombre, with heavier fabrics, claustrophobic hats and low-heeled, stubby shoes that, while surely comfortable, made the models seem more earthbound. They didn't seem delighted by the theatrics; they seem burdened. But then, aren't we all?
In recent seasons, designers have unloaded their angst and frustration on the runway. They have poured their anti-Trump exasperation into their work. Now, the state of the country was more like white noise in the background of collections, only occasionally rising to level of a drumbeat.
The political mission for fall is to elevate the power of women with clothes that speak of confidence, professionalism and taking care of business. There was a diverse range of women on the runway - in ethnicity and size and, to a lesser degree, age.
READ: A Normal Person's Guide to Understand Fashion Week Runway Shows
Many designers took to ending their shows not with a snaking parade of models but with the whole mob of them marching down the runway in a pack, in solidarity. At Prabal Gurung, they moved in a silent mass. At Nicole Miller, they emerged laughing, applauding themselves as much as the designer.
Some of the best collections were aesthetically quiet and aimed to speak intimately to women. Narciso Rodriguez presented his collection in his long-time showroom on Irving Place. It marked his business's 20th anniversary and it was beautiful.
A couple dozen guests sat in a single row facing a spotlit black wall against which the models posed. Rodriguez's steady, sure hand was evident in every look: the perfectly proportioned loose top over slim trousers, the angles on a one-shoulder dress, the right length on an A-line skirt.
But it was his masterful colour sense that distinguished the collection: He paired raspberry with merlot, achieved a happy coexistence of orange and pink in a single look, and discovered a green somewhere between teal and turquoise and that is infinitely more sophisticated than either.
READ: Fashion and Activism Meets at The Golden Globes
Over the years, Rodriguez has attracted loyal clients, ranging from Claire Danes and Jessica Seinfeld to Michelle Obama, who wore one of Rodriguez's dresses on her husband's history-making 2008 election night in 2008. He has produced a separate, small collection for Barneys New York that features nine archival looks from the course of his career. All of them celebrate his architectural eye for construction.
His work has not changed radically in 20 years. It has evolved and matured. But dresses that entered the fashion lexicon almost 20 years ago still feel utterly relevant. The reason is not so much prescience as an understanding of the enduring, essential desires of women and how they wish to define themselves in the world. That definition may not be universal, but it is timeless.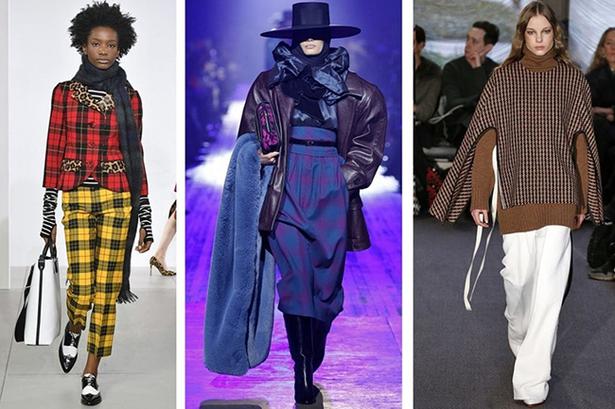 Derek Lam is another designer who has found his voice and settled into it. He executes a constant balancing act with his collections. They are urban but not hipster, sophisticated but not uptight, pulled together but not too formal. His work makes use of earthy colours and modest cuts, but it's never dowdy. It exudes old money, but it's rooted in an American sportswear aesthetic to which everyone can relate.
He presented his collection to a small crowd at the Four Seasons restaurant, following a passed lunch of savoury hors-d'oeuvres and sweet snacks, which lent the affair an element of civility that often gets lost in the hectic rush of fashion week.
In his clothes, he paid homage to equestrian style with tailored ponchos and slim trousers, along with mid-calf skirts and a coat adorned with the silhouette of a beautiful steed.
His evening gowns, with their loosely draped front and lavish train, came in shades of dove grey, clove and black. There was womanly sensuality in their austere cut.
Gabriele Hearst, who speaks to the workday needs of professional women, also opted for civility over spectacle. Her afternoon presentation managed to include a sit-down lunch in the time that it takes some designers just to figure out how to turn down the house lights. After the prosciutto and the fennel salad came a forthright collection of tailored jackets, smart coats and body-conscious knits.
If Hearst was dressing women for the day, Fernando Garcia and Laura Kim, at Oscar de la Renta, offered them a world of glamorous ideas for evening, including a fuchsia dress embroidered with jet beading, a floral embroidered broadtail coat over a matching dresses, and a mix of slim trousers with cropped jackets enlivened with a bit of sparkle.
The schedule of spring and fall shows in this city continues to be in upheaval. The comings and (mostly) goings of designers has many observers muttering about the decline of New York fashion or the relevancy of shows. None of that ultimately matters to shoppers, who don't particularly care where or how a designer debuts a collection as long as the collection is good.
Proenza Schouler, Altuzarra and Thom Browne have opted to present their collections in Paris. Alexander Wang will start showing in the summer. Rag & Bone and Public School don't have runway shows at all. The effect is that a generation of inexperienced talent is now expected to fill the void. Designers, like the collective behind Vaquera, are being asked to be more dynamic, more professional, more mature than they really are. (They're putting green papal smocks on the runway and calling it edgy, for heaven's sake.)
READ: Alexander Wang's Mosh-Pit at NYFW17
A space opens on the schedule, and they can't resist taking it. Even if they are not ready. Ideas that are not fully baked are presented as a serious proposition. Fashion consumers see images of such silliness, or just badly produced clothes, and that casts a pall over American fashion. It does no one any favours.
Like many industries, fashion is figuring out how best to proceed in the 21st century. There won't be a single best answer. But this city still has a lot to offer shoppers for fall: a rainbow of luscious colours, roomy silhouettes, glorious coats modelled on workmen jackets, the comforts of the heartland and, of course, all leopard spots and zebra stripes one could want.
There's no need to pluck unripened fruit. For fall 2018, there's enough mature talent to feed any shopper's longing.
— The Washington Post
Share this: