Kiwi DJ Duo Sachi Seeking a Budding Fashion Designer
Flex your creative muscle and get in with a chance to create onstage outfits for the electronic musos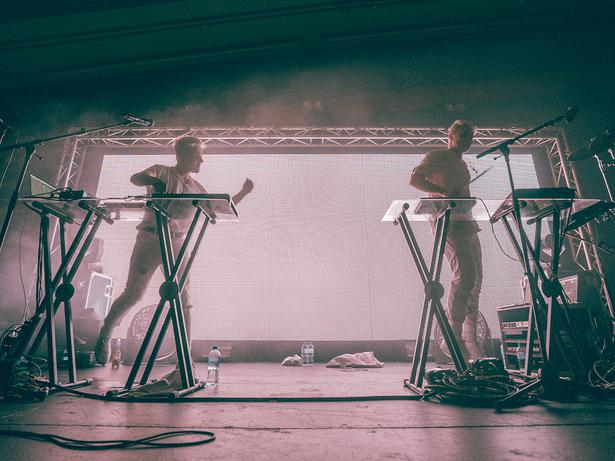 Wednesday Nov. 1, 2017
Kiwi DJ duo Sachi is planning a bumper summer off the back of their success this year — after catching the attention of Diplo, they went on to open for acts like Shapeshifter and Alice In Wonderland, and have played their own sold-out shows.
They've also accumulated more than ten million streams on Spotify, and are headlining at Rhythm and Vines festival this New Years Eve. 
Now, they've teamed up with ASB and Universal Music New Zealand's initiative Your Dream Gig, to offer a lucky budding designer the chance to create an outfit for Sachi to wear onstage, at the Bay Dreams festival in Tauranga on January 2.
LISTEN: Songs to Make You Feel Happy
We caught up with Sachi and asked their thoughts on fashion, music and inspiration. 
What are you working on at the moment? 
We've been in the studio working on songs that will make up our next EP. We've been spending a lot of time on our live show too, trying to make it as epic as possible. 
How would you describe your aesthetic?
We put a lot of effort into our branding, visuals and aesthetic. It's a balance trying to make it cool and unique, but also clean and consistent
What are you looking for when it comes to the designer you'll be collaborating with?  
Something super unique and avant-garde, but practical as we're super mobile on stage. Interesting use of light shades and textures too.
READ: Why Fashion is Going Avant-Garde
What role would you say fashion plays in music, both your own and more broadly? 
Fashion and music have always been hand in hand with each other. Someone like Michael Jackson used fashion to make himself and his music larger than life. That's something we're keen to play with for ASB's Your Dream Gig. 
What (or who) inspires you? 
Musically, big influences are Kanye, Frank Ocean, Cashmere Cat, Benny Blanco and Pharrell. Style inspiration, we take influence from a lot of those guys too actually, fashion kids like Luka Sabbat and Mzwetwo also. We take inspiration from a lot of things, women, food, film, nature and travel to name a few.
Competition details
If you're keen to enter the Your Dream Gig competition, head to Asb.co.nz/sachi before November 22.
Winners will get to meet the pair, collaborate with them to design their onstage outfit, visit Sachi backstage at the festival — plus will also receive $2000 cash to help kick-start their own career in the fashion industry.
The competition is open to all New Zealanders aged 17-25 with an ASB bank account. The winner will be announced on December 4. 
Share this: