Sadie Frost's Wellbeing Tips
The Londoner on her book Nourish: Mind, Body & Soul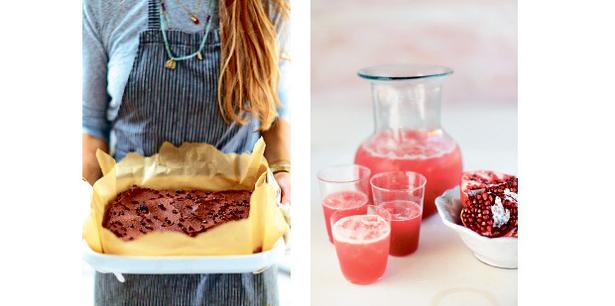 Tuesday Sept. 16, 2014
Feed the body, nourish the spirit and beautify as you do so. This is the ethos behind the latest health and wellbeing book, a compendium of tips for feeling good, by London-based Amber Rose, Sadie Frost and Holly Davidson. They co-wrote Nourish: Mind, Body & Soul, and are sparkly examples of women tackling the stresses of modern life with pragmatism and poise.
It's designed as a resource to be carted from bedside table to kitchen, bathroom and back. New Zealand-born Rose, a food stylist and private chef, provides wholefood recipes to fuel the body, Davidson dishes out educated advice on exercise and fitness, and Frost, a talented actress and mother of four, provides home beauty recipes, lessons on mindfulness, breathing techniques and more. It's this holistic approach to wellbeing that has seduced us, with food that will work hard for you, yet taste good, too, and ways to regain the balance in your life.
We foresee Nourish: Mind, Body & Soul as the saving grace for those already feeling the weight of a stressful year, or perhaps the jolt some of us require to break away from a lacklustre, unhealthy lifestyle.
Below, we speak exclusively with Sadie Frost about her own experiences with wellness, and how she manages to keep her exceptionally hectic life on track.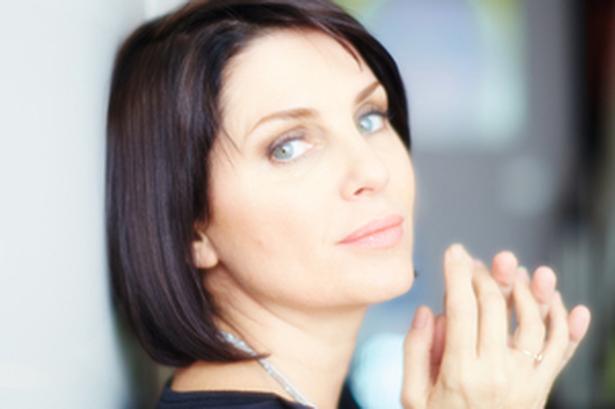 Nourish: Mind, Body & Soul was authored by Amber Rose, Holly Davidson and yourself. How did you approach the project together?
Holly is my sister and I would say my best friend. I have known Amber for over 10 years and we have shared a lot together. We are all very like-minded and it worked incredibly well writing this book together. Amber concentrated on recipes, Holly on exercise and I concentrated on the idea of the "well woman", meditation, yoga and mind.
Who counts as one of the most nourishing women you've ever met?
My grandmother, Betty Nolan, was a huge inspiration, she always saw the positive, and was always happy even through hard times. She loved to talk, laugh and live life - she was a mother for us all.
How did your background, both personal and professional, help you to make this book? How did it all begin?
I think from chats around the kitchen table on subjects like food, health and exercise. We would all give each other tips and suddenly realised we'd acquired quite a lot of knowledge, so we thought with all the information we knew we could collaborate on a book.
What would we be most surprised to find in your refrigerator?
Lots of hummus! I live off it! Otherwise no surprises apart from loads of healthy vegetables.
Be honest: How many hours of sleep do you manage to log each night?
Five to six hours is the norm at the moment, but I'm working on upping that quota.
How do you spice up your beauty regime when it needs that extra boost?
I like to give my face extra facial massages to get the blood flow going after an avocado and honey face mask. If I feel really drained and pale I stand on my head. It's surprisingly effective.
What, in your opinion, is the biggest nutrition/dietary myth?
The myth that having sweeteners as an alternative to sugar is better for you is completely misleading. Sweeteners are incredibly bad for your health and have been linked to cancer among other things.
Do you have a favourite recipe that's included in the book? Explain.
I love the poached eggs on cauliflower with kale and dukkah. It is such a great idea to use the cauliflower instead of bread and is an incredibly healthy and nourishing meal.
How did you become interested in Feng Shui?
I always believed in the power of energy, both good and bad. I know for instance that if things are cluttered and objects rammed under the bed there is going to be stale energy present.
What's the best career advice you've ever received?
What I've given myself - which is to try and enjoy what you are doing, be flexible and keep going.
This is a compendium about feeling nourished and balanced. When have you least felt like these two things?
Unfortunately after the births of my last two children I suffered from post-natal depression and the last thing I felt was balanced. Life throws at you many things that can make you feel unbalanced and knock you off your regime, leaving you unable to look after yourself as well as you should. These are the times when you have to be strong, pick yourself up and just get on with it.
What are five ways you personally interpret "wellness" in everyday life?
1. To feel contented
2. To feel relaxed and calm
3. To maintain a healthy digestive system
4. To have lots of energy
5. To be supple and flexible and have a healthy spine

• Nourish: Mind, Body & Soul is $50. Published by Kyle Books.
Share this: