Favourite Things: Sam Wallace From The Hits
Television personality and radio host Sam Wallace shares his favourite things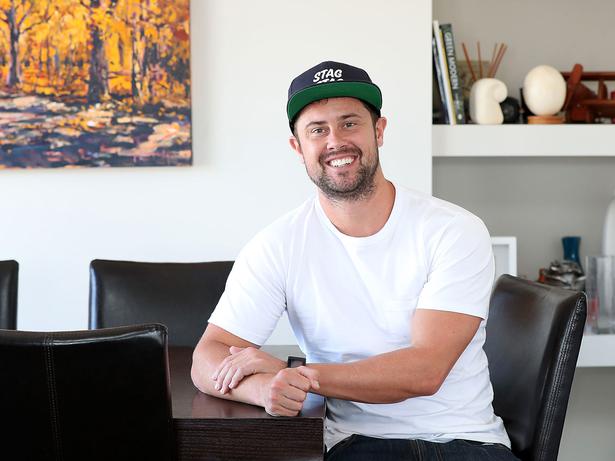 Wednesday March 1, 2017
Sam Wallace is a face you'll be familiar with, having been a friendly presence on our screens for over a decade. But 2017 brings a new era for the television host, as he moves into radio with a new role on The Hits. Having spent the past six years with TV One's Breakfast show — recently as the weather presenter — Sam joined Toni Street and Sarah Gandy on the freshened morning radio show last month.
Despite the change, he won't be forgetting his roots. "Toni, Sarah and I are simply here to get your day off to a good start. We will play some good tunes and give you everything you need to get your day cranking. That might even include the odd forecast if the girls let me!"
READ: Why Jay Reeve Thinks Swashbucklers is Heaven
Spending his down-time at home in Milford, Sam favours a relaxed environment, citing his dream home as a Kiwi bach on Langs Beach. A self-described "terrible interior designer", it's less about the modish homewares for Sam when it comes to his personal taste, as he has an eclectic collection of treasured possessions that illustrate who he is.
FAVOURITE THINGS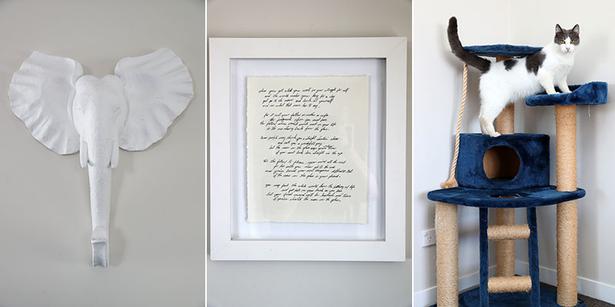 Elephant artwork; 'The Man in the Glass'; Cat Castle. Pictures / Fiona Goodall, Getty Images
1. Elephant artwork
Cheap as chips and weird as hell. I bought this for my girlfriend's birthday and to this day I'm reminded by everyone I know that it was the worst gift in living memory.
2. The Man in the Glass
A hand-written poem from my late grandfather Len Wallace. It's not an original — it was written by Peter Dale Wimbrow Snr. I think Granddad saw me as bolshie young man and offered me these kind words to keep me grounded and honest with myself. His shaky writing serves as daily reminder as to what I should value. He died a year later.
3. Cat Castle
Two years ago, we adopted a cat that lived under the house. He's a pretty cool cat, so when my mum's cat died I stole this from their house … it's not like they needed it anymore. We called our cat Dances, as in Dances with Wolves, because of the way he slowly gained our trust. But, after watching the film recently, the wolf was called Two Socks. So, I messed that up. Should have done my research.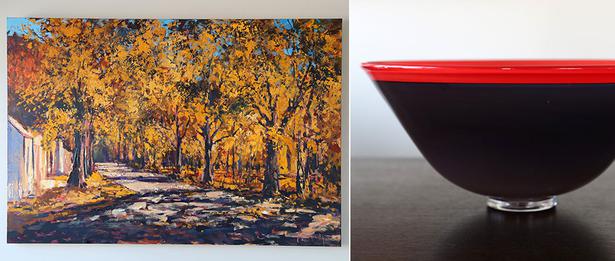 4. My favourite painting
Arrowtown by Graham Brinsley, who painted this in three hours in -7 degrees facing the pressure of live television. It was so cold the water he was cleaning his brush in was freezing between rinses. Graham is an Arrowtown local who's work is stunning, and worth a fair bob too. The only reason I own a Graham Brinsley is because of his kindness — all he wanted was a decent donation to a local charity.
5. Blown glass bowl
While on tour on the West Coast I did a morning on TV learning to blow glass. I didn't make the bowl personally, but it was blown in front of me and I love it. If you're ever down that way, the Hokitika Glass Studio is an absolute must … ask for Barry.
Share this: