Shoes Go Places For Footwear Designer Sarah Street's New Brand, Bronwyn
The designer seized a gap in the market with her thoughtful collection of sophisticated shoes grounded in reality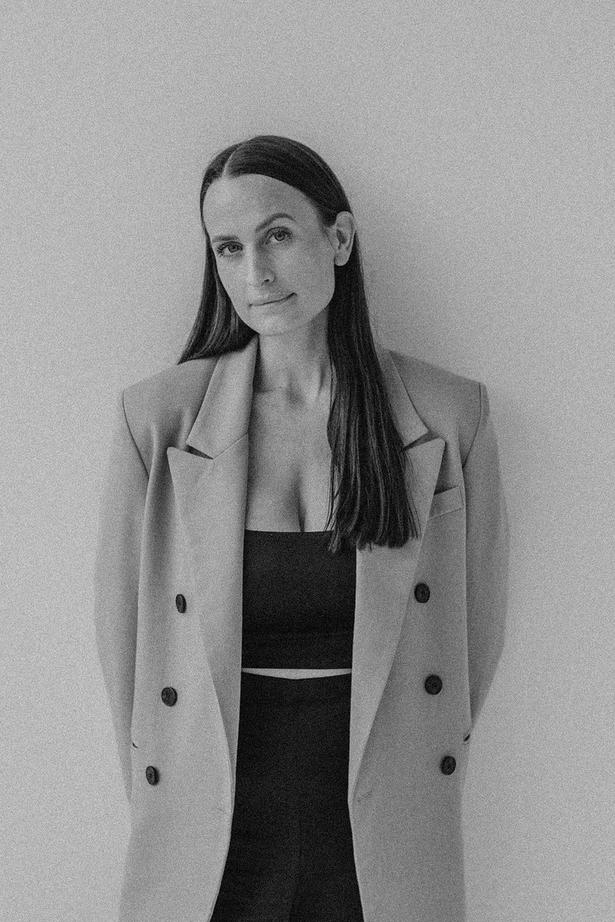 Wednesday Sept. 8, 2021
Sarah Street knows what New Zealand women want to wear on their feet (at least for spring) and it's an elegant parade of sensible sandals, chic mules and robust ankle boots.
The footwear designer's own minimalist approach to dressing extends to her debut collection for her newly launched shoe brand, Bronwyn, lovingly named after her mother who passed away six years ago.
"Mum had incredible style when she was my age. She used to wear these beautiful safari suits and T-shirts with high-waisted, tailored pants. I love looking at old photos of her."
Previously head shoe designer for local sub-luxe brand Mi Piaci, Bronwyn was launched at the apex of our current lockdown at the end of August. It's been a long time coming and a labour of love dedicated to her late mother's nurturing legacy.
"One of the brand pillars for Bronwyn is heart," says Sarah. "That stems from the way Mum lived her life. She was always a carer of people. Whether it was fostering babies when we were growing up, nursing, taking friends in who needed extra support and finally midwifery."
Applying the same care and attention to her new business baby has been a dream realised over the past seven years.
"I guess I never really had the courage or the headspace to take the leap until last year," she reflects. "I think so much of starting a brand is taking that leap of faith and hoping like hell things will work out. We're still very much in the 'holding our breath' stage of this journey!"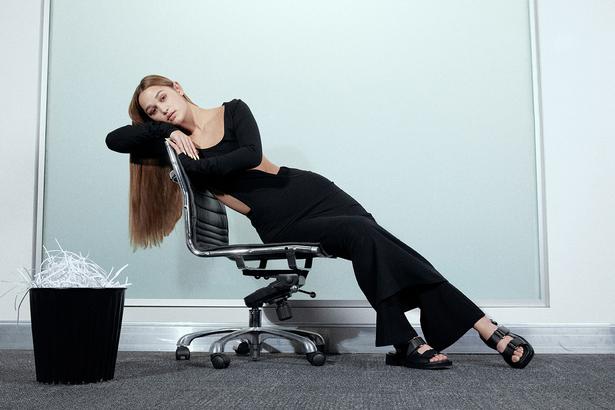 It's a well-heeled journey she's encouraging all New Zealand women to join her on. "Our whole ethos is centred around women and the multifaceted lives we all lead. We're interested in creating footwear that complements the wearer, while centring our aesthetic around a slower approach to fashion. Ultimately, as women, we want something that looks beautiful but also feels beautiful, something that can be worn with a multitude of things in our wardrobes. I love the fact that the majority of the styles in the collection can be dressed up or dressed down too. For me that's really important."
To help realise this dream, Sarah tapped a factory in Brazil in the shoemaking district near Porto Alegre, after 10 months of researching a manufacturing partner. It's a reality most fashion and accessory designers have investigated as a response to the rapid decline of our own local manufacturing resources over the years.
"I was either ending up at dead ends, or the factories that were interested were places where it just didn't feel right or there was a real lack of transparency. If I was to commit to doing this, that was imperative. I wanted to be able to work directly with the factory, with the technicians and the last makers and the people that put the shoes together.
READ: Beau Coops Co-Founder Carrie Cooper On Life In London
"A contact reached out to me and suggested Brazil, which hadn't crossed my mind. He used to own a last factory (a last is the starting mould for every shoe design) in Brazil and he gave me three contacts. The first was a WhatsApp number — but his top recommendation. He said he'd worked with them for over 20 years."
The resulting relationship with the small, family-run business has given Sarah plenty of hope.
"I was a little hesitant at first but I'm so glad that I reached out. After I met the team and began working with them — it's been an absolute dream. They're a SMETA (ethical trade auditors) accredited company and work with LWG accredited tanneries (Leather Working Group is a not-for-profit organisation responsible for the world's leading environmental certification for the leather manufacturing industry).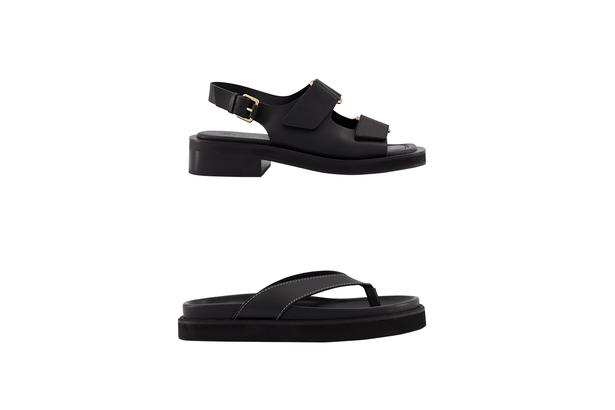 While manufacturing offshore at a reputable factory comes with added costs and logistical hurdles, it's a sacrifice Sarah says she's prepared to make.
"As a producer of product, I feel like it's our responsibility as a brand to ensure we're doing our bit for people and planet."
The debut shoe collection for spring/summer 2021 has all the hallmarks of Sarah's approach to designing shoes — quality and ethically sourced materials, clean-cut minimalist design and elevated details. Shoes that work in any situation with ease.
She's also cleverly introduced the concept of a "shoe wardrobe" to her offering too — a chance for shoppers to purchase three styles at once at a special price, and to customise their choice of colours.
READ: Thom Sussex Is The Thoughtful Menswear Designer You Need To Know
"The idea behind the wardrobe was to create a simpler and more seamless shopping experience. Being able to purchase a footwear wardrobe and have your needs met in one transaction, offering the wearer a curated collection of items that can work across her different roles in life in timeless silhouettes and practical heel heights."
Contrary to popular belief, minimalism doesn't necessarily mean black, white and beige either. Sarah's own adept eye for colours is evident in this debut collection.
"I love the idea of exploring colour in simple silhouettes. Often colour paired with a statement style can feel too bold. However the idea of using colour on minimalist silhouettes like Ricki (a simple peep-toe mule) or Stevie (a lower-heeled mule) is a perfect way to add a pop of colour to a sleek outfit without feeling like you're over-committing.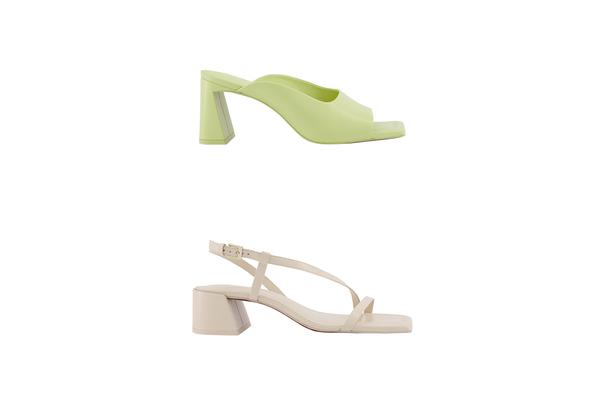 "Pink has also always been a favourite of mine. It's such a fun, candy shade of pink too. I love the hyper-femininity it encapsulates. Our apple colour is a beautiful soft hue that looks incredible on any skin tone. I love it because to me it feels almost neutral."
Launching a shoe brand during lockdown has come with its own set of challenges, after aiming to coincide the launch of Bronwyn with the now-postponed New Zealand Fashion Week. Right now, the focus is all about letting New Zealand women know they have another shoe option available to them.
Sold on the brand's website, Bronwynfootwear.com, the debut collection is also sharing shelf space at three stockists — Head Over Heels in Christchurch, Sisters and Co. in Mount Maunganui and Chapman in Dunedin.
Given her experience working with a large footwear brand like Mi Piaci and her personal love of fashion, Sarah's understanding of the comfort and taste level New Zealand women desire right now is testament to the inspiration passed down from the women in her life — like the brand's namesake.
"Bronwyn has also been in some ways therapeutic for me. Mum always put others before herself. It's been really nice to be able to honour her in this small way, and I hope I have made her proud."
Share this: