This Huge Designer Fashion Archive Is for Sale
The owners of iconic boutique Scotties are selling pieces from their personal archives for the first time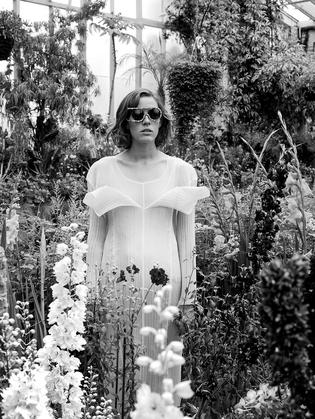 It's the stories behind second hand clothing that make it more interesting than items bought, freshly cut and sewn, off a rack; past lives evidenced through a hacked-off care label, a hem inched up or a waist taken in and out again. Some pieces seem to be immaculately preserved in time, so you're left to make up your own mind about how their existences have played out. In most instances, there's the bargain aspect too: designer clothing for a wafer of the original price with many years of wear left in it.
Of course, it's often easier said than done, trying to find designer vintage or heritage pieces, especially if you don't have a grandmother willing to leave you extensive collections, meticulously acquired over decades.
If you're of the patient kind, you might get lucky in an out-of-the-way opshop, or else there are a handful of reputable sellers specialising in second-hand designer. Scotties is one such place, where, along with selling new season pieces from the likes of Lanvin, Dries Van Noten and Marni, they house recycled garb fed largely by customers seeking new homes for their wares.
But for the first time, the owners of the Auckland institution Marilyn Sainty and Sonja Batt, are selling their personal archives which, after decades of travelling the world and importing for the store, are the kind of collections some would give their right arm for.
"What happened was, I had a big box full of Issey Miyake, and some stylist came around one day and was like, 'Issey Miyake is having a total revival, and so is Comme des Garcons and so is Yohji Yamamato," says Sonja, "and I thought, 'what's the point of keeping it all'? It seems that these Japanese designers are fashionable again, and they haven't been for about 10 or 15 years. I thought if we are going to sell it, we should do it now.
"So there's quite a lot of Issey Miyake, because we used to go to Japan twice a year in the 80s. There are a lot of items Marilyn and I would buy in Tokyo, and a lot of it is stuff we started importing in the 90s which I thought I'd never get rid of."
While the Japanese influence is strong in the archive, there are European elements woven throughout. A reversible faux fur coat by Issey, an intricate two-piece suit from Yohji and plenty of extravagant Comme pieces are housed along with embellished skirts by Dries Van Noten, a floral Jean Paul Gaultier wrap acquired in Paris, an Ann Demeulemeester coat and a Biba dress bought from the iconic London department store in the early 70s.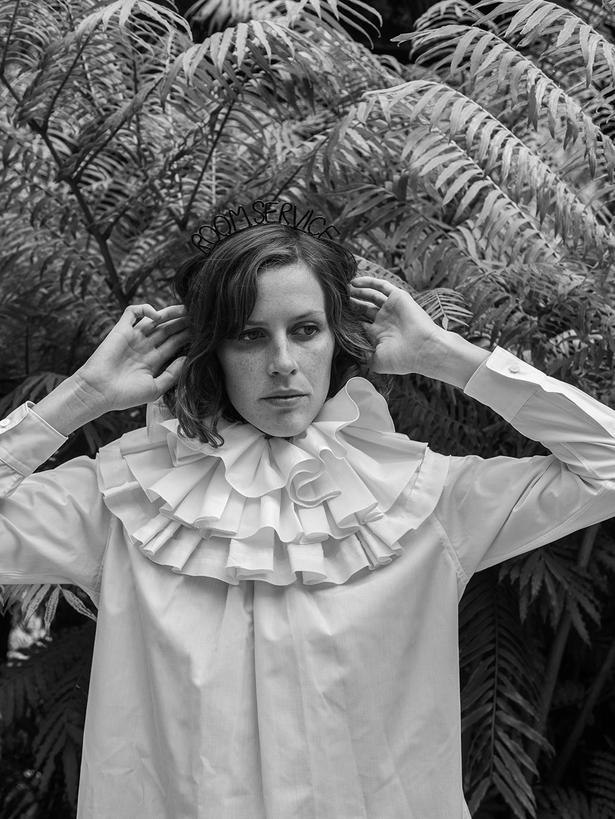 One Comme piece — a full mesh skirt with material flowers sewn into it, is said to be only one of two made from designer Rei Kawakubo's mainline, which appeared on the runway but never sold in store at Scotties. Other items have more personal stories: one Marni dress from the 90s Sonja wore to a princess' fashion parade in Bangkok; a white cotton Comme shirt with a huge, Jacobean ruff-style collar Marilyn recalls wearing to parties around Auckland.
"Some pieces stand out more because of the shows they came from," says Marilyn. "There was one Issey Miyake show we went to where the models all walked down very slowly with candles lit in their hats. But the most beautiful one I remember going to was with this enormous orchestra playing these ancient instruments, and they were all wearing different coloured Pleats Please."
Although some of the items have had a good amount of wear, the pair admit most of the pieces have been kept in boxes for years. "You had to be a special kind of person to wear some of these pieces. And the occasion too, you need somewhere to wear them," says Sonja.
From today the personal archives of around 100 pieces, will be drip-fed onto the vintage section of the store's website, in the hope that others will find more use for them.
"I think it's great for the younger generation, the 20 and 30-year-olds, because they can't afford to buy those pieces new," says Sonja. "And a lot of the fabrics are so beautiful, and the workmanship is so incredible, that's why I think they're timeless, and they'll last."
Which seems like a timely antidote to the quickly-made, fast-fashion infiltrating our streets.
Share this:
More Fashion / The Latest