Talking About a Fashion Revolution
Founder of ethical fashion organisation Seed to Self, Theresa Grantham shares her vision for a more conscious future in the fashion industry, starting with a new generation of designers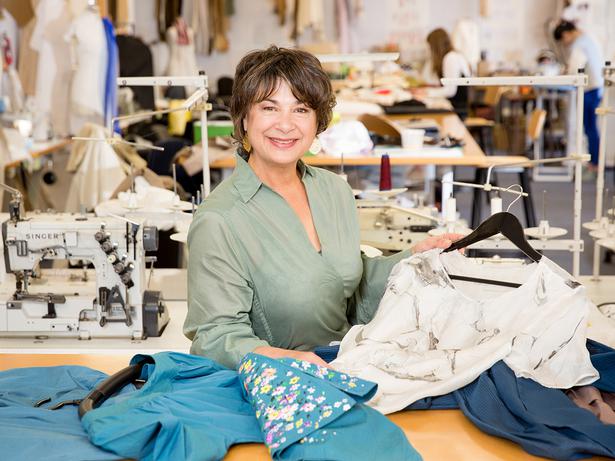 Wednesday Oct. 25, 2017
After a glamorous career in fashion retail, working in London for the likes of Chanel and YSL and back to New Zealand with the Saks group (one of this country's first importers of European designer wear), Theresa Grantham travelled to India to discover her Indian heritage.
A spiritual awakening ensued and, inspired by what she saw, she began to consult to a number of Indian-based social enterprises centred on women's empowerment and ethical garment manufacturing.
In 2010 she formed Seed to Self, an organisation devoted to creating change in the fashion industry.
Why did you start Seed to Self, and what does the organisation do?
When I travelled to India, it really cemented my conviction about sustainability, ethics and transparency. Transformational moments were mingled with many horrors; pollution, poverty, plastics, children swimming in rivers coloured from toxic dyes, and the plight of the cotton farmers.
My love for fashion conflicted with the fact that fashion was among the most polluting industries in the world. What I learned and witnessed first-hand, especially in the cotton industry, profoundly affected me.
READ: Ethical Living with Kowtow
Seed to Self is about cultivating responsible practices in the fashion industry. We run three core programmes: a flagship product range, a fashion design institute programme Seed to Self Matatika, and a professional learning journey called Seed to Self Journey.
We deal with the supply chain from farmers and weavers, to designers and retailers. It's about doing business differently.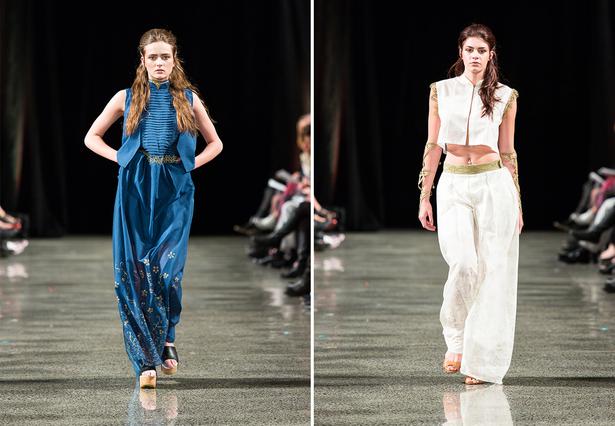 You offer the Matatika programme at Whitecliffe College. What do the students learn and do throughout the course?
Matatika is a project for final-year fashion design students. They're encouraged to investigate the global fashion industry, mainly its social and environmental impact.
They make collections using ethical practices. As pioneering young designers — I call them wise warriors — they are the key to shaping the future of fashion.
READ: Ethical Style: Are You Up For The Job
The students delve deep into the supply chain to understand the source of fabrics - from the cotton fields, textile weaving and dyeing, through to designing and production of the garments.
They learn how to use sustainable, organic and ethically-sourced fabrics, deadstock fabrics, and natural dyes and dyeing techniques that are safe for the environment.
In January this year, students from Whitecliffe College travelled to India to experience the textile value chain first-hand. They got the chance to work with students from Pearl Academy in Delhi, also doing the Matatika project. Being in India had a huge impact on how they now approach their craft.

You are leading a trip to South India in April next year. Who is it for, and what will they experience? 
The trip is called the Seed to Self Journey. It's a chance to get a behind-the-scenes view of the textile industry. To see the sustainability issues throughout the production of a garment, from one stage to the next.
Those on the trip will be personally exposed to field realities — they'll smell the dirt, sweat and chemicals, they'll hear the machines, and see the faces of people whose lives depend on our decisions.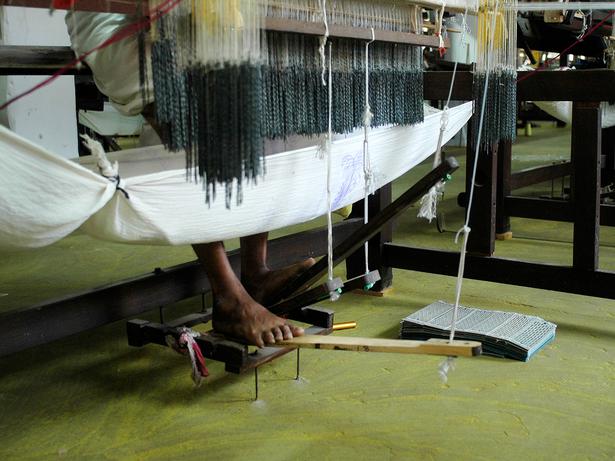 They'll get a true sense of the mess in our industry and, in our opinion, it's the best way to shift people's attitudes toward ethical habits.
So if anyone is interested in exploring this, or starting their own brand or joining the fashion industry, it's a true and real learning experience in one of the world's biggest textile producing countries, India.
READ: An Introduction to Ethical Style
However, it's more than just a fact-finding trip. It's a once-in-a-lifetime chance to participate in changing the sector.
If a committed group emerges from this journey, with professionals to support each other in the systemic transformation, I will be very happy. We all know what needs to happen, but none of us can accomplish it in isolation.
The trip is also an inner personal journey. Leadership coach Louise Marra will guide people to create positive change in their life and work. So, we're talking profound personal and professional change.
And let's not forget, it's also about having fun and a powerful cultural experience in the process.
Tell us about what inspires you and keeps you going strong in this ethical fashion direction.
I'm quite driven within myself, and as I've matured, the need to "do" rather than "complain", has been a strong motivation. I go crazy when I see so much waste, pollution, and unconscious behaviour.
I've just spent three days at The Social Enterprise World Forum in Christchurch, which saw nearly 2000 people from all corners of the globe, doing compassionate-centred projects.
It filled my soul to meet organisations like Little Yellow Bird (a New Zealand-based social enterprise making ethical clothing and uniforms for businesses) who are sharing this collective conscious energy.
READ: Sustainable Fashion Basics
I find great inspiration from the potential of millennials. Their awareness of social issues is incredible and their fearlessness is awe-inspiring. I wish I had been more awake at their age, and I think it gives real hope for the world.
The woman that really rocks my boat is Livia Firth. She tells it how it really is, to those who really need to hear it. She addresses the elephant in the room without fear.
Add to that companies such as Ethicus / Appachi Cotton in India, who are making ethical fabrics, and the likes of Textile Exchange, Ethical Fashion Forum and Fashion Revolution, who run ethical fashion initiatives.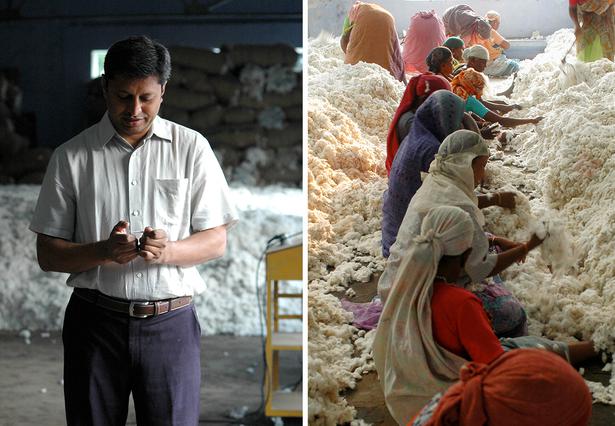 What does the future hold for Seed to Self? 
New Zealand is still in its infancy with respect to a responsible fashion collective, so we're in the process of creating a fashion tribe for our region. Essentially, a supportive community of fashion activists.
We want to run collaborative initiatives that at its heart includes ethical, environmental, moral and socially transparent practices.
Students are a big part of this, and we want to offer a support network so they don't feel like they're doing it on their own.
• For more information on Seed to Self and its programmes, visit SeedtoSelf.in

Share this: