Selena Gomez Wears NZ Designer
Singer and actress Selena Gomez was seen in London wearing a New Zealand designer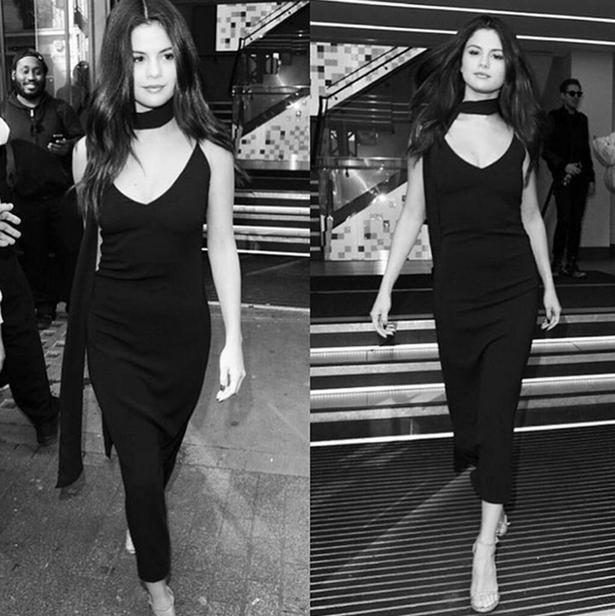 Monday Sept. 28, 2015
Selena Gomez is the latest celebrity to fly the New Zealand fashion flag, stepping out in London wearing a custom slip dress by Atea Oceanie.
The brand is designed by New Zealander Laura Myers, the daughter of Sir Douglas Myers, who grew up in Auckland and now lives in London.
Selena posted the outfit on Instagram saying it was one of her favourite looks and that it made her "feel like Jennifer Aniston".
Atea Oceanie, which was launched in 2012, focuses on timeless wardrobe essentials made from quality fabrics. Myers says she is inspired by luxury brands such as Celine, The Row and Jil Sander, but tries to keep her New Zealand and South Pacific roots apparent in the brand. 
The 23-year-old singer has been prominent during this season's fashion month circuit, having dinner with Louis Vuitton designer Nicolas Ghesquiere in London and stepping out in a floor length Elie Saab gown in Paris. She also recently wore Lonely Lingerie to promote a fan event for her new album, Revival.
Earlier this month, Solange Knowles was seen wearing a dress by Georgia Alice in New York. 
Share this: