Model Seon Hwang on Instagram, Korean Fashion and Style
We catch up with Viva cover model Seon Hwang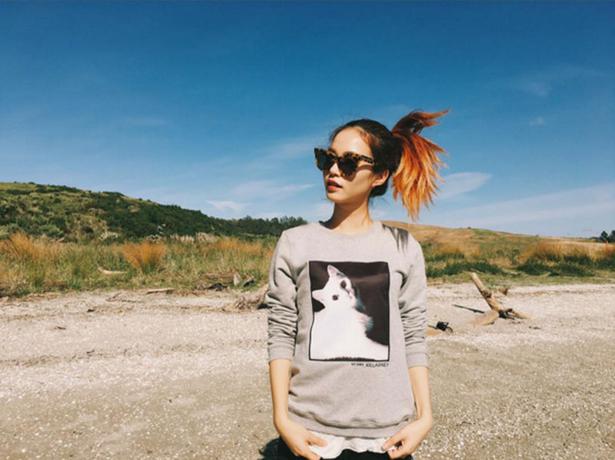 Tuesday Dec. 15, 2015
Seoul-born model Seon Hwang, who moved to New Zealand with her family aged 7, enjoyed a brief career in front of the camera locally before catching the attention of international fashion heavyweights, including Vogue Australia, Vogue Korea, Marie Claire Australia and Harper's Bazaar China. Now living permanently in South Korea, we caught up with the social media-savvy model, back in Auckland to visit family — and to shoot this week's summer special for Viva.
How did you get into modelling, and why have you decided to stick with it?
It all started back in 2010 when I was just an ordinary high school student who became fascinated with the idea through modelling in the school fashion show. I searched for agencies in New Zealand and then got in contact with my agency and started modelling part-time. The funny thing is that modelling was never a priority for me until I started working full time in Korea. I think it is the competitive atmosphere in Korea compared with New Zealand that made me want to pursue my career as a model.
You have over 100,000 followers on Instagram — have you consciously tried to grow your account, or has it developed on its own?
Instagram has always been my favourite social network — I was one of the early users. I thought uploading a single picture with cool different filters was more than enough to share about your life. It really just got big by itself — especially in Korea, where models have grown in popularity in the past few years and Instagram was the next social network trend. I was just luckily in the middle of that process.
How do you think Instagram has helped shape your career? And how important do you think Instagram is for budding models?
Thinking back, it is crazy to think about the things that happened through Instagram. I guess it has shown a side of my life to followers and introduced me to new destinations. Even while deciding to move to Korea, I received emails through my Instagram wanting me to join agencies. Nowadays, it is almost a crucial thing for models to be on Instagram, in terms of getting work as well. In Korea, a large following on Instagram leads to bigger jobs, and bigger jobs mean bigger money.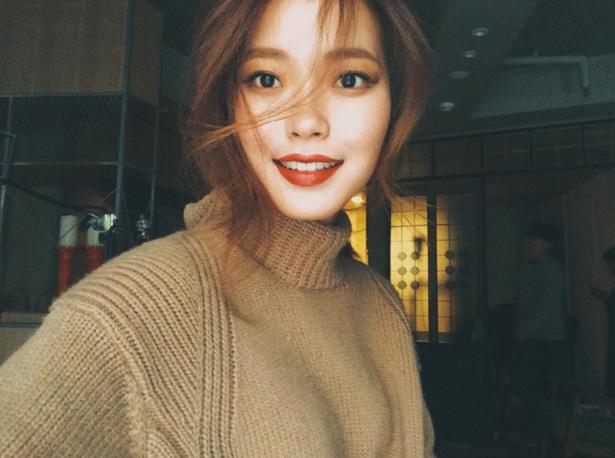 Seon Hwang. Picture / @seonihwang.
What is the most memorable shoot you've ever worked on?
Vogue Australia with photographer Nicole Bentley. It was back when I used to work part time in New Zealand and had my final NCEA Level 3 exams coming up. The schedule of the shoot was right on my exam day and I had to refuse the job as I figured exams were more important. I still remember my booker saying that this opportunity you are throwing away is something that comes only once in a lifetime and never happens for most girls. They eventually rescheduled and I got to shoot it on a different day but I was very lucky. The experience shooting with Nicole was definitely a turning point for me as a model.
Who are your favourite Korean fashion designers?
My favourite designers would have to be Low Classic, Push Button, and Steve J & Yoni P (SJYP). Low Classic is a really feminine brand that focuses on simplicity, while Push Button and SJYP have more of a funky daily wear appearance to their identity.
How do you think Korean fashion is different to New Zealand fashion?
I feel fashion in New Zealand is more casual and really more about convenience, while fashion in Korea focuses on the trend and what is current. I think this is because the weather is the exact opposite in the Southern Hemisphere, there is really no need to follow the trend of the north.
Who are some of the models you look up to?
Sasha Pivovarova has always been my favourite model. I think she is amazing in photos and on runways despite being short compared with other models. But I also admire her talents as an artist and a mother and I think her life as a woman is inspirational.
How would you describe your style?
I find it hard to describe my personal style as it is continuously changing. But, I do love to wear casual chic. Simplicity is what I really like but without losing the details within. I love shopping for all the local brands in New Zealand. I always lived on the North Shore and when I am in New Zealand I go to The Department Store in Takapuna for shopping, or otherwise I go shopping on High St and also in Newmarket.
Do you see yourself modelling forever?
You can never be so sure about the future, but in the near future I will be focusing on modelling. If it is more of a question of whether I am going to continue to work full-time as a model, then the answer would be "no". I see myself modelling forever but only if it is alongside something else. I may continue with my studies back in New Zealand or go off on a whole new road where I haven't been. I am still too young to limit myself.
Share this: