Would You Wear a Septum Ring?
As Givenchy releases a line of clip-in septum rings, Ellie Pithers asks how the piercing went from grimy to glam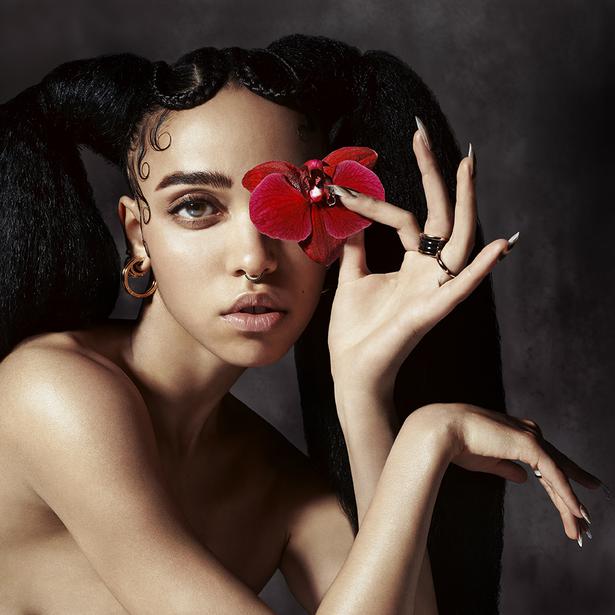 Monday Sept. 14, 2015
'Statement piece' is an overused term in fashion. Idly click on Net-a-Porter's What's New column this week and you'll be met with hundreds of them, all vying for a slice of your new season budget.
Top of the list, however, was an item that truly merited the expression: a Givenchy clip-on nose ring in gunmetal and crystal, as big as a bull's nose ring and pictured dangling from the model's nostrils to well beneath her bottom lip. "The smooth, rounded edges ensure a comfortable fit," reads the caption. Yours for around $545.
Fashion editors were admittedly wowed by Givenchy's avant-garde jewellery designs back in February, when Riccardo Tisci plastered every model in the autumn/winter 2015 show with stick-on face jewellery, Masai-heavy earrings, and those wildly extravagant septum rings. But that was in a catwalk context. When push comes to shove (and credit card comes to checkout), will any of them actually buy a luxury septum ring, entertaining a piece of jewellery that began life as a tribal bone plug and morphed into one of the most grimy, anarchist accoutrements?
Yes, according to Sophie Quy, jewellery buyer at Net-a-Porter. "We've watched septum rings gaining popularity for a while on the streets of Lower East Side New York, in Scandinavia and east London. The early adopters who dared to wear them have been snapped by street-style photographers and the look has gradually become more mainstream. It's quite a statement but, as there's no need for a piercing, it's commitment-free."
Keen to show off their avant-garde credentials, certain members of the Net Set have already got in on the act. Elisabeth von Thurn und Taxis, American Vogue's resident German princess and style editor at large, penned a column about her trials with the trend (she used clip-on styles) in the magazine. "Of course, everyone noticed it, but not in an uncomfortable way," she said, before admitting that she wouldn't dare wear it to "an aristocratic German wedding", where it would surely meet with "a riot of mumbling and later shocked letters sent to my mother".
Increasingly, however, septum rings are losing shock value. Led by celebrities such as Scarlett Johansson, FKA Twigs, Rihanna and Madonna, noses are queuing up for piercings and clip-on styles - and they belong to stylish women in their thirties and forties.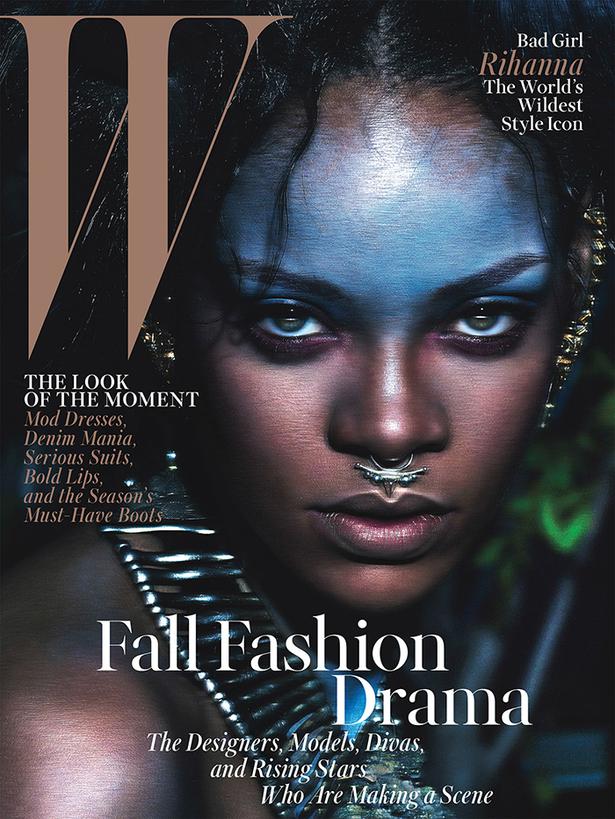 Rihanna on the cover of W magazine last yera, wearing a septum ring by New Zealand jewellery brand Meadowlark.

Maria Tash, a New York-based jewellery designer and piercing guru, says many of her clients are older women, and businesswomen at that. "Septum piercing was mostly done with a horseshoe-style steel barbell in the Nineties, which wasn't that attractive. My jewellery is smaller and well-fitting, which helps explains the mass appeal, and now incorporates stones such as tiny opals, turquoise and diamonds."

What has inspired this belated rebellion? Given that conventional jewellery etiquette has been upended of late, the septum ring's rise was probably inevitable. As humble pairs of earrings have been superseded by constellations of studs snaking up ears, and dainty stacks of rings and barely there bracelets replaced with chunky, logo-heavy knuckledusters and studded, wraparound leather cuffs, it seems women are embracing a punkier attitude. Natalie Kingham, buying director at Matchesfashion.com, concurs. "Our customers are mixing the edgier wrist cuffs from Valentino, Balenciaga and Versus with interesting pieces from ex-Balenciaga designer Charlotte Chesnais."

The shift extends even towards engagement rings, if you're the jewellery designer Delfina Delettrez. Bored with the traditional ring-on-finger approach, Delettrez, who has worn fake piercings with real diamonds in the past, has designed an engagement nose ring. "I wanted my generation to have a different concept of an engagement ring. It's time for it to move around the body," she emailed from Milan. "Why should women refuse standard love but accept standard rings?" Quite.

- The Daily Telegraph
Share this: