Serena Williams on Training, Success and Fashion
Tennis star Serena Williams reveals how she prepares for a tournament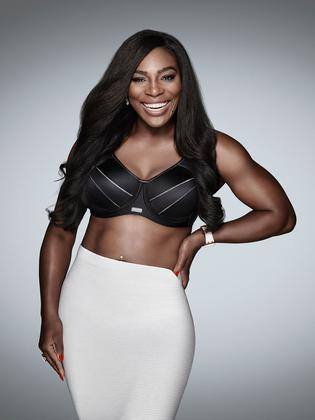 As one of the greatest athletes of her time, few are as influential in talent or reach as Serena Williams. This year alone the tennis star has played tournaments in Australia, India, Italy and France, not to mention winning Wimbledon and competing in the Rio de Janeiro Olympics. She's just finished competing in the US Open — one of her favourite Grand Slam tournaments — and she's now recharging for the next. Here, Serena talks about her successes this year, how she prepares mentally and why fashion is important to her.
Do you get much time off in between tournaments?
It's all about continuing to train and stay well and healthy; preparing for the next main event. I try to take time for myself to recharge and refocus — it's as much about mental toughness as it is about skill and stamina.
What have been your proudest achievements this year?
Winning Wimbledon again, in both singles and doubles was amazing — and to be able to play with Venus again is so rewarding. Any time I get the chance to enjoy achievements with my family is always the most special.
How many hours a week are you in training? Does that change in the lead up to a tournament?
I spend around three hours a day on the court and supplement my training with dance. I love mixing things up to stay fresh and motivated. Being bored with any workout or regime is a recipe for disaster! Not much changes as I head into a tournament; I just continue to practise and play my game.
How do you prepare mentally for a match?
It's about playing to your strengths and ignoring the noise. It's important to understand who you are up against and how best to play them, but being true to yourself and playing your own game keeps you honest and on point.
What do you think about or consider when you're deciding what to wear on the court?
I generally like to have something designed for me, but I'll always start with something that's new for the season.
Tell me about discovering Berlei bras. Why have you chosen to wear them for so long?
My mother introduced me to them about 10 years ago. Their sports bras are the best for support, comfort and fashion. My favourites are the 'Electrify' and 'High Performance' bra. I adore the High Performance as it absolutely suits my game and my training. I'm always running, bouncing and jumping — all activities that can strain delicate tissues. Being in the public eye is part of the game, so I want to keep my body in the best shape for as long as I can. Berlei custom designs all of my bras to match every on-court outfit. I also love that the brand truly supports and celebrates women of all shapes and sizes.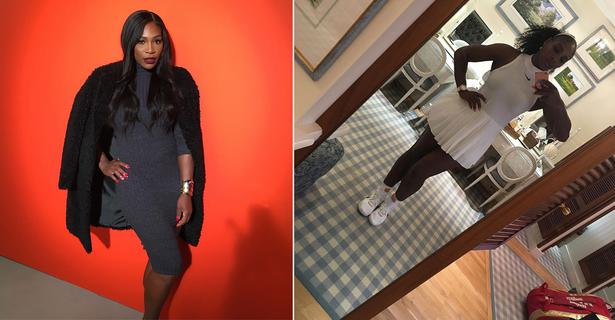 Where did your interest in fashion come from?
My mother. She's always been a huge influence on me and my older sister. She taught us to love ourselves and to take pride in our appearance. It's a wonderful, important message that I spread now to so many females. You are who you are, you can't change it. Dressing well and choosing clothes to flatter your shape makes you feel confident and in charge.
Why is fashion important to you, and why do you think fashion is important in general?
Fashion is important to me — it's an expression of my personality and my view of the world.
Do you think there's too much emphasis on what female players wear on the court?
It's always amusing how much discussion there is about what the women are wearing on court versus the men. I love working with Berlei to make an impact on court. It's about finding gear that lifts my performance, that supports me and that enables me to move freely — all while feeling absolutely in control.
Do you think what you wear and how you look on the court has ever overshadowed your performance?
My results speak for themselves — what I wear is important, but in the end it's how you prepare and play and how you deal with your opponent and the crowds. I accepted long ago that people are going to have a say about what I'm wearing — which is why I work with the best people, who know me well and support me unconditionally.
How would you describe your style off the court?
I try and accentuate my legs as they are one of my best features. When it comes to fashion — my second love aside from tennis — I go for styles that look good and make me feel great.
What messages do you hope people will take away when they watch you play?
You can achieve anything through hard work, focus and determination.
• Serena Williams is a Berlei brand ambassador.
Share this: