What Sex Appeal Means to Dylan James Richards
Stylist Dylan James Richards on what it means to be sexy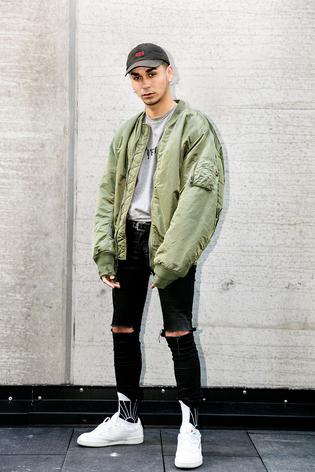 Breaking rules is what Dylan James Richards enjoys the most, as one New Zealand's most promising young stylists working today. With creative partner Sebastian Hunt, his approach to styling often provokes; combining the cultures of street and sex for a unique perspective on dressing. After styling dancer Parris Goebel and her dancers for Justin Bieber's music video Sorry last year, the duo caught the eye of Kanye West, who invited them to join his creative team.
"The way I style myself and the way I style my work is very different. My own style in comparison to my work is very stripped-back — hoodies, tees and jeans," says Dylan. "Whereas in my work, I really enjoy breaking boundaries, getting reactions and playing with the way pieces are layered and paired together. I like when something sexy is offset with an element of masculinity to elevate the look. Like pairing a PVC item or a corset with a hoodie to create something entirely fresh, but still with sexy connotations."
Sexy to me is... just whatever makes you feel confident. Confidence is sexy.
My personal style is inspired by... people and my surroundings. I always take little pieces of my life and amalgamate them. I admire many people for their own small personal traits. I can't put a name to one who I admire head-to-toe because I'm too OCD.
I feel the most confident... as soon as I step out of the house. When getting ready I have a million thoughts going through my mind about my outfits; the minute I step outside or enter a room, I put my confident coat on and that is when I feel best.
Denim is... something I wear often. Love how low-key and classic it is.
I love working with Sebastian. It's great having a second opinion. We have slightly different approaches to our own personal style yet we share the majority of our wardrobe. Somehow we manage to make completely different looks that let each of our personalities show through.
Fashion is... something I have been obsessed with since I was a kid. I had a Bratz doll when I was about 7, just to play with the clothes. I enjoy treating it more as a form of art and really taking risks. Nothing makes me happier than working in an industry I love.

DYLAN'S SPRING PICKS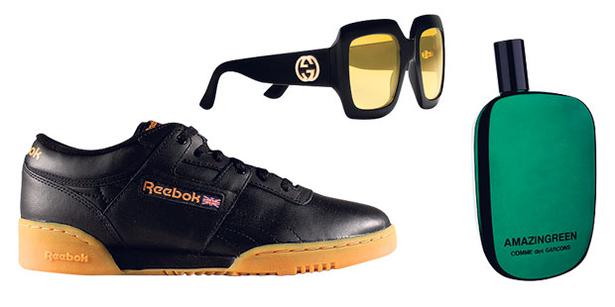 Reebok x Palace sneakers, about $140, from deadstock.ca; Gucci sunglasses POA; Comme des Garcons Amazing Green fragrance, $185 for 100ml, from Fabric. Pictures / Supplied. 

 

Share this: