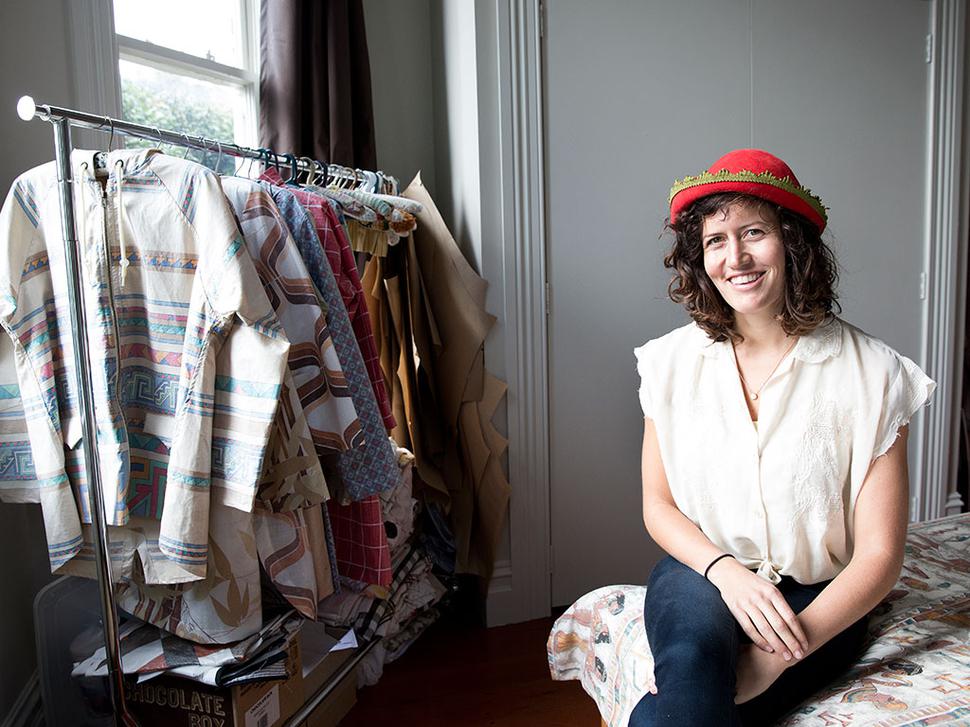 Favourite Things: Sharn Blackwell, Designer
Sharn Blackwell has found her niche creating sustainable raincoats
Wednesday April 22, 2015
An interesting piece of fabric found in a small village in Albania first planted the idea for Sharn Blackwell to make her own raincoats. But it wasn't until she found herself living in the soggy climate of Amsterdam with nothing to keep her dry that she was driven to start cutting.
"It rained most days there, and yet I still couldn't find a nice raincoat," Blackwell says. "I became inspired to create pieces that were practical for biking and walking around the city in, but didn't sacrifice style."
Even better if those raincoats were practical, stylish and sustainably made, which is the philosophy behind the former Otago Polytechnic student's brand, Mushama & Me.
Now based in Auckland, Blackwell's pieces are all crafted locally, with the aim of reducing landfill waste through upcycling second-hand fabrics, which are then laminated. "I have made raincoats from old shower curtains and tablecloths, but the process I use now is waterproofing recycled sheets and duvet covers collected from charity shops."
Because of how the fabric is sourced, no two raincoats are the same. After three years, Blackwell's business has expanded to include kids' raincoats, bike seat covers, hats and baby bibs. "Until now the guys have been a little left out, but Mushama & Me menswear is coming soon!"

MY FAVOURITE THINGS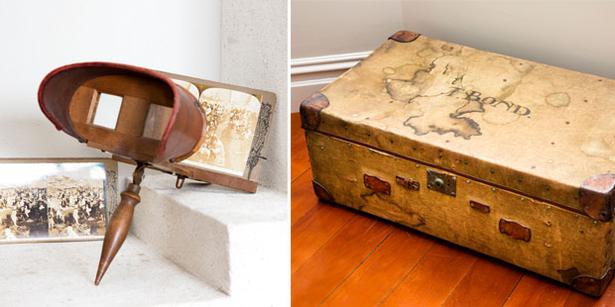 Antique Stereoscope Viewer 1901; Travel chest. Pictures / Babiche Martens.
1. Antique Stereoscope Viewer 1901
I found this antique "viewmaster" in Raglan. They were popular at the turn of the century as a form of entertainment. It came with stunning pictures from around the world, complete with fascinating stories on the back, almost like a more intricate way of printing the National Geographic.
2. Travel chest
This is the travel chest of my great-great-grandfather, Thomas Bond (born 1847), who brought it from Oxfordshire, England when he emigrated with his family to New Zealand in 1912. It's a perfect treasure chest to hold my extensive
fabric collection.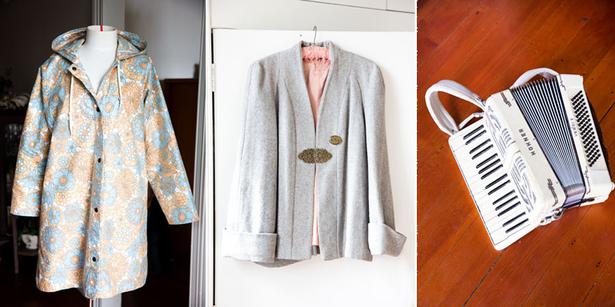 3. Mushama & Me raincoat
I found this particular fabric at the Auckland Vintage Fair, and I believe it's a sheet from the 60s. I love all of the fabrics I choose, but found I couldn't bring myself to part with this one.
4. Woollen coat
I bought this coat from a vintage clothing store while I was living in Amsterdam. I love the unique cut and the beautiful traditional tailoring.
5. Hohner piano accordion
While travelling through Southern Europe, I developed an obsession for this beautiful instrument, and since moving back to New Zealand I have bought one and started to learn to play. This is a German-made piano accordion, which I bought from South Auckland.
Share this: