Shaun Johnson On Fashion, Tattoos, and His Favourite Holiday Destination
Shaun Johnson, the star of Viva's men's issue this week, reveals some of his creature comforts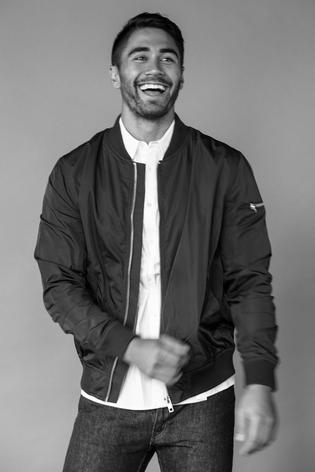 League player and Vodafone Warriors halfback Shaun Johnson shares what he loves to do — and wear — off duty:
What's the most memorable item of clothing from your childhood?
My Hibiscus Coast Raiders league jersey. Back in the day, we'd get to take them home and wash them ourselves, so that meant I always got to wear it during the week.
What was the last item of clothing you purchased?
An I Love Ugly short-sleeved beige shirt; I liked the look and fit of it.
What is your morning grooming routine? What products do you enjoy using?
Well normally I shower, and brush my teeth every morning and that's about where it stops. I'm not into shaving or doing my hair just to look good for my team mates.
Your three favourite wardrobe items right now?
Vanishing Elephant shorts — the comfort levels are ridiculous; Stolen Girlfriends T-shirt and my Industrie denim jacket.
Favourite cologne?
Spicebomb by Viktor & Rolf.
How do you like to relax?
A round of golf is always great, I like to shop but probably the main thing I enjoy is going out to eat nice food.
READ: 5 Minutes with Lews Hamilton
What do you love about playing league?
It's the best job in the world. I get to hang out with my mates, kicking a footy around every day.
What are you currently reading?
I'm not much of a reader. I did get halfway through the Insurgent book but I ended up watching the movie instead.
The last song you downloaded?
This Girl, by Kungs vs Cookin' On 3 Burners. Have a listen, it's a banger.
Favourite holiday destination?
Queenstown.
What was the last movie you watched, and enjoyed?
The Departed.
Favourite place for a drink or dinner?
At home on my deck with the boys.
What was the last tattoo you got?
It's the one on my right arm, the Virgo angel and the stairway to heaven. Done by Two Guns in Bali.
What are you looking forward to for the rest of the 2016 season?
Having a successful year with the Vodafone Warriors. Staying healthy and happy off the field.
Share this: