Meet Shay Minhinnick, The Auckland-Based Creative Doing Fashion Her Own Way
We chat to the 23-year-old about her inspirations, influences and being young in New Zealand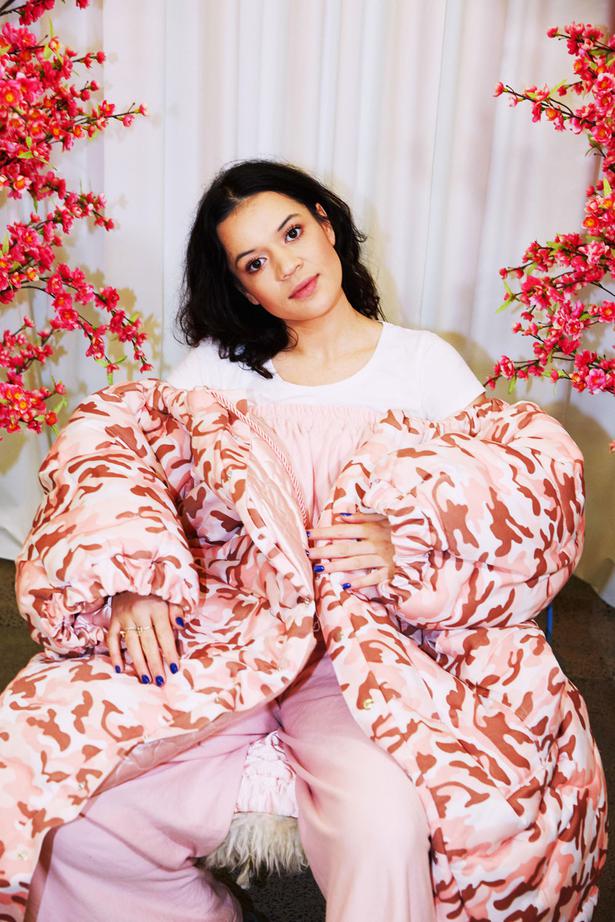 Tuesday July 10, 2018
Shay Minhinnick is a recent fashion graduate who builds characters with her clothing. Her work is reminiscent of the photographer Cindy Sherman, with each look fully developed. That could be a pink puffer jacket and matching camo-print outfit, or a 1970s cord trenchcoat worn with a blonde wig. Her Instagram account @auntyshay is a showcase of her fashion.
What inspired you to study fashion?
I think at the time it was the only course I got accepted into so I just went for it. I liked sewing and making things when I was growing up, so it made sense to me to go forward with it and see where it could go.
Is there a period in history that you love the fashion from?
I like how trends have reference to eras and timelines throughout history. I love trashy 2000s when J-Lo was queen of the scene. It's so bad, it's good.
READ: Get To Know Instagram Influencer Zara McKenzie
Who would you most love to dress?
Rihanna, because who wouldn't want to dress Rihanna? She has been my biggest source of inspiration throughout my uni process. She's iconic.
We love the characters you create with your clothes — do you think people should dress in character more often in everyday life?
I think it's important to dress in what makes you comfortable, however that is. I appreciate it when people are super extra but that's not for everyone. It's not for me every day, but sometimes it is. Just do what makes you happy and what makes you feel good.
What do you do for fun?
Eat food.
What's the best thing about being young in NZ right now?
We're pretty privileged to live in such a beautiful country that's so mellow and accepting of everyone, I don't really know the answer to this question because I haven't been anywhere else. I'm just happy to be here.
Share this: