The Look Of Luxe For Under $300
Textural pieces that look luxurious - but won't cost you a fortune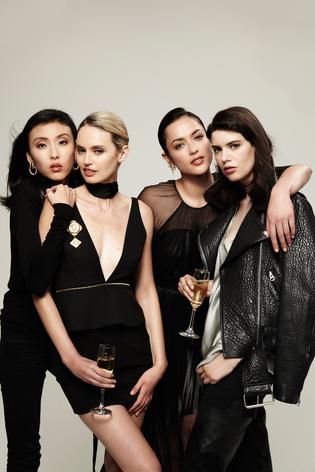 What does dressing luxuriously actually entail? Maybe it's a beautiful cashmere sweater and a pair of designer jeans and loafers - elegantly discreet and refined; or perhaps it's the lure and glitz of new money status symbols, baroque jewels and an embellished cocktail dresses to peacock in.
Whatever your approach, there's no doubt luxury comes in all forms, loud or quiet, and while the price tag attached to contemporary luxury items may be out of your budget - just fudge it.
How to look like a million bucks on a dime? Here's s our pick of the best new season pieces to add some 'luxury' to your new season wardrobe that won't break the bank.

Share this: