Should You Wear Jeans at Work?
Our men's style panel weighs in on denim in the workplace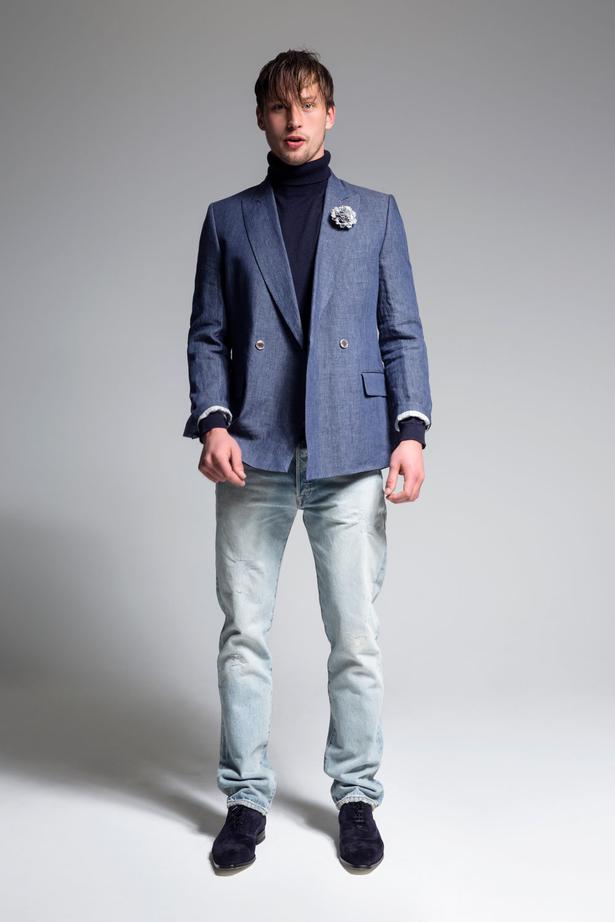 Thursday Nov. 5, 2015
The Question: Casual Friday: Is it OK to wear jeans at work on a Friday?

Josh Thomson, comedian
Wear whatever the hell you want. Some clown opened the floodgates by designating a day to relax the dress code so you might as well make the most of it. I suggest a jean short. They're durable, strong and flattering. I spend an entire day turning heads when I wear my Daisy Dukes.
Steve Bielby, principal trustee of Auckland Notable Properties, currently in charge of restoration of St James Theatre
Jeans on a casual Friday aren't just acceptable, they are almost mandatory in most workplaces. I say this with the caveat that these jeans aren't the same pair you use for painting the house. Smart casual wear, or jeans for any use other than chores for that matter, should be well-fitted, hemmed properly, and suit your shape. For anyone other than those in the fashion industry, ripped jeans are out when it comes to work wear. A nice pair of straight leg Levi's does the trick, if done well, I often get away with jeans on more than just one day a week. There's always that one person in every workplace who thinks baggy skater jeans are still in — don't be this guy. Dark jeans are and likely will always be in so don't be afraid to invest in a good pair. It'll pay off, I promise.

Nat Cheshire, Cheshire Architects
It's the post-Slimane 21st century: great jeans can carry a tuxedo jacket, and they can make a suit modern. Just because it's denim doesn't mean it's exempt from cut, fit and detail. Wear good jeans Monday through Thursday. Hell, wear a skirt if you want. But casual Friday suggests that the care we took during the week was the imposition of our masters, slathered over our bodies, to be gleefully abandoned come the first sniff of a weekend. Are we still such impotent schoolboys? So make sure you wear a suit on Friday. And a bow tie to your hung-over brunch on Saturday. Just to prove you mean it.
Bryn Hall, Blues rugby player
Absolutely! There's no better feeling than chucking on a nice pair of jeans on the last day of the working week. It's a smart idea to have a few options though. It's good to have a bit of variety and it also pays to search around till you track down the perfect fit that's right for you. I find the best place to shop is at the True Alliance outlet at Dress-Smart— it's super affordable and has some great options for jeans you can wear to work.
Richard Dale, art writer and graphic artist
Why substitute one regulated dress code for another? Aren't jeans just as much a uniform as office wear, whatever that is — presumably not jeans. A work party at a colleague's house saw my male colleagues wearing identical combinations of summer slip-ons, pastel, short-sleeved shirts and jeans. Tragic. But I am not a denim wearer myself, so have no empathy with this pseudo-alternative. I am more interested in clothes that have a stronger anti-authoritarian tone, which speak of one's individuality instead of the conformity of jeans. The question is, could there be a revolutionary dress mode that would signify solidarity with one's fellow workers? There is a semiotics of fashion, after all.
Share this: