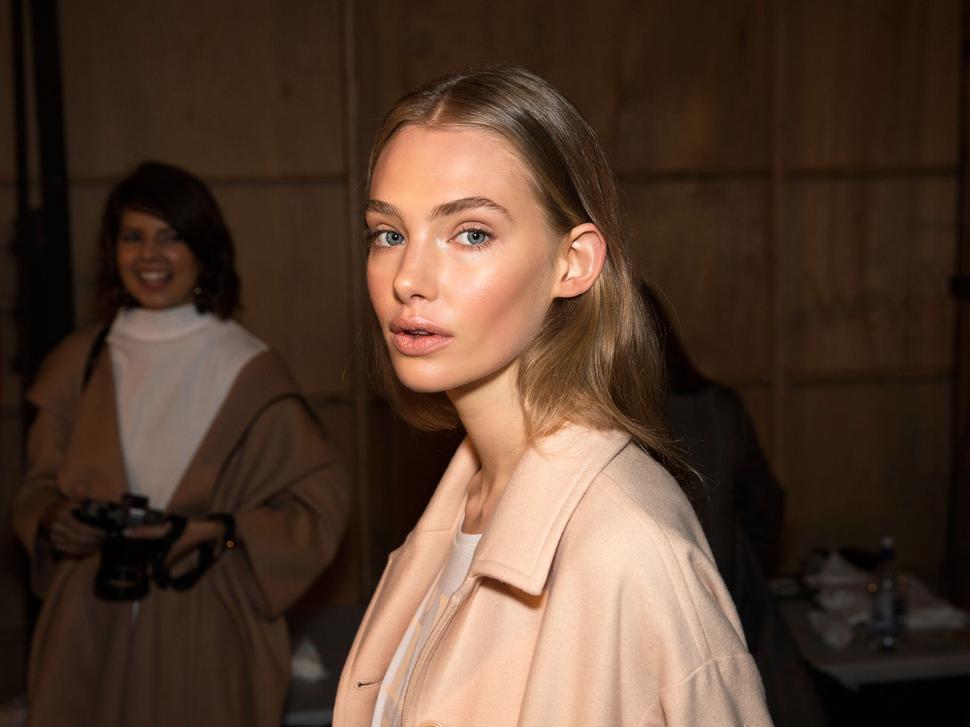 Show Report: Twenty-seven Names at NZFW 2015
Judy Chicago's feminist work was the inspiration for Twenty-seven Names' latest collection
Tuesday Aug. 25, 2015
Who: Twenty-seven Names' Still Life collection for A/W 2016, which was inspired by Judy Chicago's iconic feminist installation The Dinner Party. 
What: There were no oversized reproductive organs, but there were 25 imagined female characters who make designers Anjali Stewart and Rachel Easting want to "break into spontaneous dance in the workroom" (as per the show notes). Those strong women, played by a diverse range of models including Ashleigh Good, Ngahuia Williams and Derya Parlak, wore linen two-pieces, textured shift dresses and full suffragette skirts, styled by Viva fashion editor Dan Ahwa.
Where: The designers ignored the weather and held the show on benches outside the Viaduct Events Centre which, even with the drizzle, made for an unexpected start to the week.
We liked: The skin-coloured, almost peachy pieces, which perfectly complemented the navy and off-white looks.
Not so much… The disgruntled faces of front-rowers with wet hair.
The music: Tracks from your favourite girl bands, including a Spice Girls cover, Sugababes, and Haim, as well as sassy soloists Alanis Morissette and Amerie. 
Beauty note: Long hair was swept back and low and held together with big gold jumbo clips - an easy find from Farmers.
Sell-out piece: The navy tinsel-striped jacket, which looked like business from afar but was more lively up close.
View more of our insider New Zealand Fashion Week coverage in association with Mercedes-Benz.
Share this: