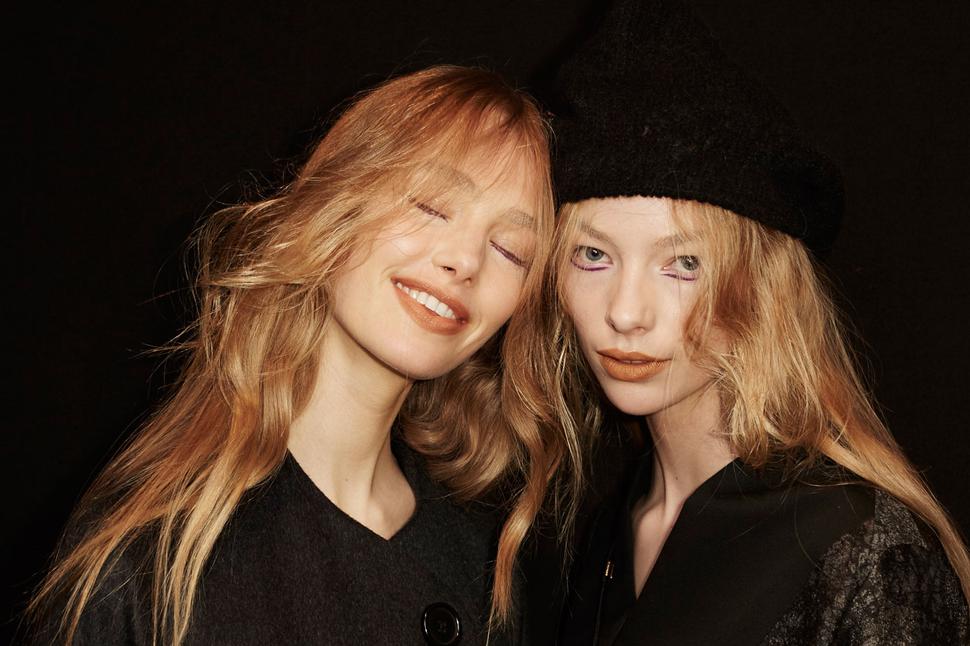 Show Report: Zambesi at NZFW 2015
Read how Zambesi's New Zealand Fashion Week show played out
Friday Aug. 28, 2015
Who: Zambesi
What: Rounding off the week with industry stalwarts, the team from Zambesi headed by Elisabeth Findlay and Dayne Johnston stick to their knitting with a well rounded show that could have sat comfortably on any international fashion week schedule. 
Mood: Quiet luxury. The collection opened with all black looks and the first exit, a black tailored pant suit worn by model Katie Holcroft, although simple and discreet, made a major impact.
We liked: The use of the Zambesi handwritten logo pulled from the archive and written by co-founder, Neville Findlay.
While previous years' collections could be readily associated as having a distinctive 'NZ' feel, this one had a particular European polish to it, with less focus on the sportswear elements from last year's NZFW collection and more focus on tailoring for both men and women. 
Turtle neck tops worn under bomber jackets and flared pants for the boys were in sync with the type of genderless luxury menswear that's gaining momentum right now, such as J.W Anderson for Loewe or Michele Alessandro at Gucci.
Along with fringed leather jackets, black faux fur coats for both sexes, a plum jacquard fabric, and voluminous sleeve details, the other highlights were the classic leather bags and briefcases in black and tan. These were also complemented by sturdy ankle boots and brown Dr. Marten lace up shoes.
Come next season there'll be plenty for the corporate set to look forward to, from clean-cut work wear dresses (a black and purple collared tunic dress was a standout) to sharp blazers.
A holographic sequin was used sparingly on tops, and covered completely in one look by and oversized wool coat (now that's luxury), exposing just the right amount of glimmer as the model walked past.
We didn't like: The change of pace by coming away from the upbeat Ruby show shown offsite. It felt criminal. That show should have closed the week.
Music: Best use of pre-show music of the week as guests were ushered in to the calming sound of Song of the Siren by This Mortal Coil, a tranquil moment after a busy week. Although the song is over 30 years old, it stands the test of time - much like Zambesi.
Beauty: Make-up keyed by M.A.C Cosmetics senior artist Kiekie Stanners. The focus was on an ochre matt lip and a plum under eye liner, finished with polished skin. The lip also featured on some of the male models and made the right impact.
This year, Richard Kavanagh took the reigns as key hair stylist with Redken. This is my favourite hair look of the week, with dry textured hair falling over the model's faces working extremely well with the collection. Where other hair looks from the week focused heavily on being a 'hair look', Kavanagh showcases why he's one of the best in the business, complementing rather than over thinking the hair to suit the range.
In a word: Luxury.
Share this: